Back To Previous Page
Willamette River Water Trail
Published: July 22, 2020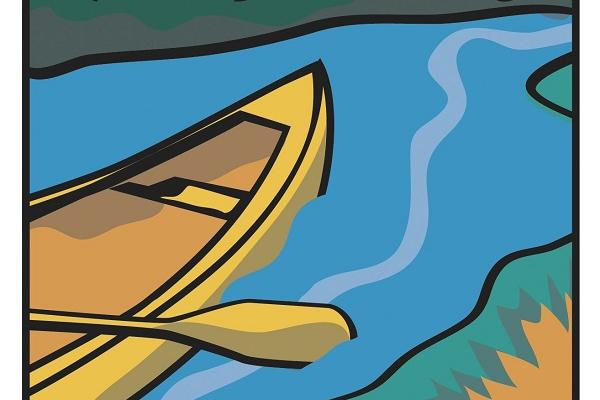 Thinking of hitting the trail for a day of exploration typically involves determining the length of the hike, the level of difficulty and how far you'll need to drive to reach the trail head. Well, how does a 187 mile length sound? Before you say, "that's not what I bargained for" you should know that the terrain is flat and you'll get a lot of help moving along the trail. That's because this trail is the Willamette River Water Trail.
Emanating in Lane County and travelling north to join the Columbia River the Willamette River is the heart of the Willamette River Water Trail, however the trail also includes sections of the river on the Coast Fork Willamette, Middle Fork Willamette, and the McKenzie River.
With your gear packed for an afternoon, a day or multiple days, paddle your canoe or kayak along the Willamette River. With one of the printed guides on hand you are free to explore the plentiful wildlife along the river, riverbanks and islands. Paddle to an accessible campsite and call it an evening. An "assemblage of properties" stretches over 200 miles to provide ample camping opportunities.  
"With a host of parks and natural areas, especially Willamette Greenway Sites, administered by the Oregon Parks and Recreation Department, the Water Trail maintains a host of opportunities to access the Willamette River."
Want a professional to take you out on the water trail? Visit our Water Sports & Fishing page for a list of guides and outfitters who will take great care of you.
Willamette Riverkeeper Contact: Heather King, Deputy Director Willamette Riverkeeper, O: 503-223-6418, C: 617-755-1604, heather@willametteriverkeeper.org, https://willamettewatertrail.org/
About Willamette Riverkeeper: 
Beginning In 2004, multiple partners in the Mid-Willamette Valley got together and decided to initiate the Water Trail Project, developing the first map that covered 35 miles. Some of the key partners included the City of Salem, the City of Keizer, the US Bureau of Land Management (American Heritage Rivers Program), the National Park Service Rivers and Trails Program, Marion County, Oregon State Parks and Recreation, and Willamette Riverkeeper. With a solid start, the project has grown over the past decade and a half.
Based on great collaboration and a commitment to low-impact recreation along the Willamette, there are now two guides covering more than 200 miles of river, and a new effort to update the printed guides. Today, the Oregon State Parks and Recreation Department, Willamette Riverkeeper and a host of other partners up and down the Willamette Valley contribute in a variety of ways to support the Water Trail. Some Water Trail partners offer a City or County Park, while others place signage on their property to help guide people to the right camp spots.
The Willamette River Water Trail is a true collaboration, and is building and improving based on the commitment, and interest of these great partners!