Oregon Bach Festival
Typically The First Two Weeks of July
Bach is the centerpiece of a multi-week musical spread in Eugene, Oregon offering lectures, mini concerts and magnificent choral-orchestral performances by the Oregon Bach Festival Orchestra and acclaimed guest artists from around the world.
Oregon Bach Festival History
The Oregon Bach Festival (OBF) was founded in 1970 by German organist and conductor Helmuth Rilling and the former president of the American Choral Directors Association and former Associate Dean of the University of Oregon School of Music, Royce Salzman, to celebrate the musical legacy of Johann Sebastian Bach. 
The Wall Street Journal has named OBF as "one of the world's leading musical festivals," and over the years renowned performers such as Garrison Keillor, Bobby McFerrin, Frederica von Stade and Yo-Yo Ma have shared their own artistic magic with the festival. In 2000, "Penderecki: Credo" from the Oregon Bach Festival  was recognized with a Grammy for Best Choral Performance.
The festival brings together over 400 musicians and singers, including the Youth Choral Academy and the Berwick Academy, for over 50 musical events. This classical music masterpiece draws an international audience of 15,000 music lovers annually. 
Aligned with the University of Oregon's School of Music & Dance at Beall Hall and the Eugene's esteemed Hult Center for the Performing Arts; the festival has continued to grow, and now has its own dedicated building and performance hall. Berwick Hall opened in 2017, establishing a "musical corridor" along 18th Street in close proximity to Beall Hall and the Central Lutheran Church where organ concerts are held. 
Tips for Attending
Festival packages are available or you can choose a la carte concerts from $20 to $65. A dozen community events are also free to the public.
Lodging located close to performance venues include the Graduate Eugene, Inn at the 5th, The Timbers Lodge, and campus-area B&Bs. You can fly direct to Eugene Airport from half a dozen west coast cities.
Like the Shakespeare Festival in Ashland, the Oregon Bach Festival's popular appeal may lead to sell-out events, so planning early is always recommended. 
MAP IT
The annual Grammy Award-winning Oregon Bach Festival offers 40+ music events, and runs for two weeks every summer, typically late June to mid-July. International musicians and vocalists perform legendary orchestral and vocal concerts. The event also features guest artists who present contemporary and cross-over works. Concerts take place at the Hult Center, UO's Beall Concert Hall and other venues. Enjoy a broad range of diversity in musical selections, workshops, seminars, educational opportunities and free community events.

Eugene OR 97403

P: 541.346.5666

Book Now
While You Are Here
Explore the UO campus museums, embark on walking tours and attend events from sports to the arts.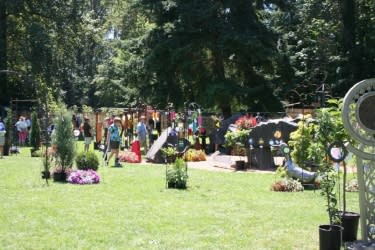 Browse Art & the Vineyard
Taste local wines and shop for amazing garden art and other exquisite art pieces.
One-of-a-kind boutiques, international restaurants, wine bars and pleasant courtyards...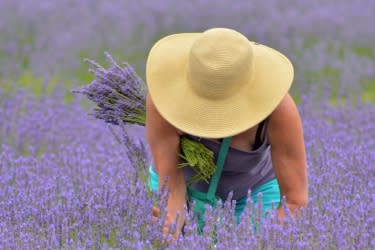 Walk a Lavender Labyrinth
Pick armfuls of fragrant lavender and taste lavender fudge at the McKenzie River Lavender Festival.
Among Eugene's great museums is the Jordan Schnitzer featuring Asian antiquities.
This is the season for the roses! Stroll the riverside garden in downtown Eugene.
Digital Dining Guide