McKenzie River Waterfalls
Brimming over with purity, this is the place to scout waterfalls.
Drawing from an aquifer basin and connected to some of the clearest lakes in the nation, the McKenzie River winds through the base of the Cascade Mountains and forges over mossy cliffs to form breathtaking waterfalls. Because the McKenzie River is spring fed, the waterfalls flow year-round. Smaller watersheds and snow-melt fed torrents add many more seasonal waterfalls to the regional display.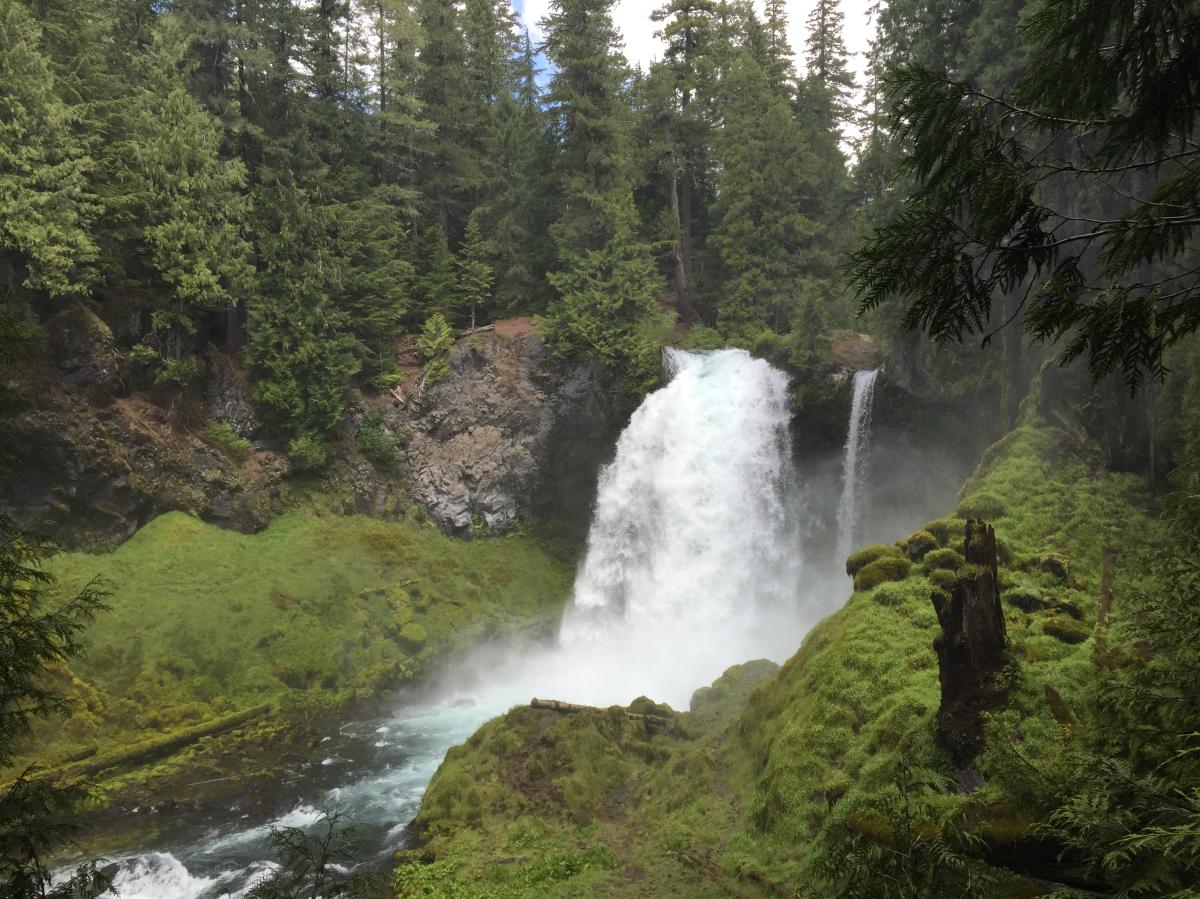 Go McKenzie River
Easily accessible from Highway 126, the Sahalie and Koosah Falls are among the most popular of the McKenzie River's waterfalls, accounting for two of the Seven Waterfall Wonders in Lane County.
Tucked behind a wall of old-growth forest, Sahalie Falls, the Northern most waterfall, gushes 328 feet (100 m) over a cliff side sculpted by ancient lava flows. See the neighboring Koosah Falls by venturing down a short flight of stairs from Sahalie Falls. With its own distinct beauty, Koosah Falls sprays out over the cliff before cascading 70 feet (21 m) into the deep pool beneath it.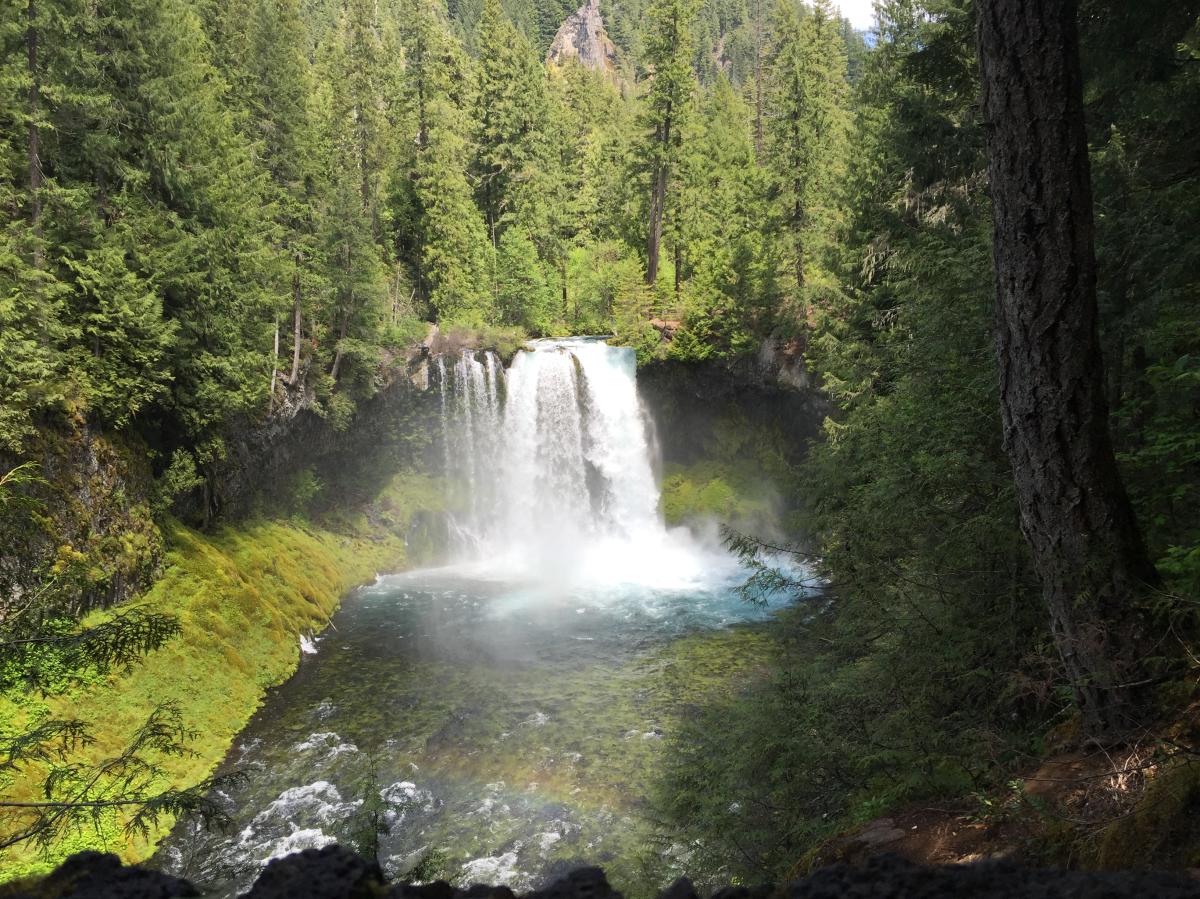 During the summer season, venture to Highway 242 to see Proxy Falls. This double feature waterfall is a great reward for a short hike.
Surrounding these falls, old growth forests change to dazzling displays of lush greenery in summer months and gorgeous autumn shades in the fall. With burnt shades of yellow and orange contrasting against the dark green of the Douglas Firs, this is one location that demands return trips through changing seasons. 
More Adventures
Multiple outfitters offer guided trips down the magnificent McKenzie River.
A hot spring-fed swimming pool, lush gardens and lodging make this a riverfront destination.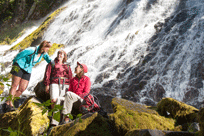 Chasing Waterfalls?
See an array of falls from the coastal range to the Cascades.…

Plan your trip to Eugene, Cascades & Coast.