Main Street
This historic hub in downtown Springfield is a thriving shopping and dining district. Springfield's Main Street is not only a prime antiquing destination, it is a popular nucleus for art from murals to workshops, and offers a rewarding visit for the history buff. Along with the Springfield History Museum and the Emerald Art Center, Springfield's Main Street is now anchored by an excellent and popular craft brewery — Plank Town Brewing Company.
Loosely bounded by Second and Eighth Streets and close to bike paths, the Main Street strip offers unique shops, eateries, a distillery, a grocer and a performing arts venue. Just a few blocks north is PublicHouse, a beer hall featuring a collection of dining options. The Willamette River wraps around Main Street to the west and then runs parallel to the south.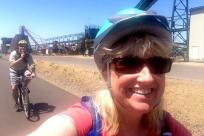 A perfect mid 70s day with blue skies signaled the start of cycling exploration of the newly opened…
More

Info

›
Main Street is where you'll find unique gifts and uncommon stores from antiques and shabby chic to consignment jewelry and clothing fashions. There is a drop-in sewing room and fabric store, a comic book collectibles store and even a "painting party" studio where wine is paired with art instruction. 
At the Springfield History Museum learn about Springfield's pioneer, lumber, farming and brewing roots. It may surprise you that Springfield is also the former home of Ken Kesey, author of "One Flew Over the Cuckoo's Nest;" the site where Nike shoes were first developed, and "the real" Springfield portrayed in The Simpson's TV show. 
Public art is plentiful in Springfield. Along with the pop culture murals featuring The Simpsons and Kesey, there are many colorful and interesting historic vignettes along Main Street. Download the self-guided walking tour of the area's murals.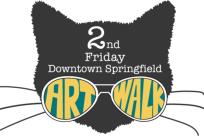 Tour downtown Springfield to see this month's curated art exhibits. Participating businesses and storefronts in the historic district along…
More

Info

›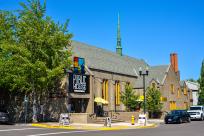 Come down to PublicHouse on Monday nights and test your knowledge with a lively game of trivia. Grab a drink or some delicious food at one…
More

Info

›
MAP IT
The Emerald Art Center is a non-profit center for visual arts holds classes for children and adults, ongoing members' shows, monthly special exhibits featuring regional artists and groups, the National Juried Fine Arts Exhibition and the annual Springfield Mayor's Art Show, open to all. Located in downtown Springfield.

500 Main St, Springfield OR 97477

P: 541.726.8595

Book Now
MAP IT
The striking Richard E. Wildish Community Theater intimately seats 281 and provides an affordable and extraordinarily flexible venue for dance, drama, concerts, recitals, rehearsals, travelogues, debates, festivals and small musicals. Also available for corporate training. Green Room available separately.

630 Main St, Springfield OR 97477

P: 541.868.0689

Book Now
MAP IT
Located in Springfield's historic downtown antique shopping district in the 1911 Oregon Power Company substation. The Springfield Museum features historical and artistic exhibits, rotated monthly in the Kathleen Jensen Gallery. Openings are held during Springfield's Art Walk — the 2nd Friday of each month from 5 – 8 p.m.

590 Main St, Springfield OR 97477

P: 541.726.2300

Book Now
MAP IT
Designed by The Simpsons' creator Matt Groening and Julius Preite. Installed by the Old City Artists in 2014 on the side of the Emerald Art Center.

500 Main St, Springfield OR 97478
MAP IT
This two-story mural on the east stucco wall of the Odd Fellows Building (currently home to Plank Town Brewing Company) commemorates author and "Merry Prankster" Ken Kesey. Kesey was a Springfield High School graduate. He is known for writing "One Flew Over the Cuckoo's nest" and "Sometimes a Great Notion." Designed by Craig Ferroggiaro of Portland and painted by the Old City Artists of Los Angeles. A panel consisting of city representatives and the Kesey family selected the final mural design. It took months of planning and cost $28,000. The mural was finished and dedicated August 2015.

4th & Main St (Odd Fellows Building), Springfield OR 97477
MAP IT
Swallowtail Spirits Distillery produces handcrafted small batch spirits using as many locally sourced products as possible to create award winning vodka, gin and whiskey. They offer non-GMO, gluten free, corn-based spirits blended with glacial fed water straight from the McKenzie River for impeccable purity. Their vodka is filtered over 60 times through activated carbon for an unmatched level of purity. They offer a full food menu from The Grassy Cow.
They are ranked number 9 on USA Todays list of the Top 10 Craft Vodka Distilleries in the country, Swallowtail Spirits has been around just over 5 years and in the last 3 has received over 20 international awards. Swallowtail produces 5 flavored vodkas, 5 gins and 3 whiskies. Their tasting room in Springfield serves craft cocktails as well as food and you can even purchase your favorite Swallowtail bottles on site. They have event space for small and large groups and can help with customized gifts.
111 Main St, Springfield OR 97477

P: 541.357.5951

Book Now
MAP IT
Located in downtown Springfield, George + Violet's offers a menu full of Grass-fed beef and local, organic produce. Served in a neighborhood steakhouse environment, featuring a full-bar, craft cocktails and wine. Bar menu and happy hour, as well as nightly kitchen specials and vegetarian entrees.

305 Main St, Springfield OR 97477

P: 541.393.6512

Book Now
MAP IT
Tavern on Main is a locally owned, upscale, Manhattan-style bar and kitchen in Downtown Springfield. Enjoy one of their signature cocktails, mocktails or espresso drinks from their extensive drink list, or something off of their delicious brunch or dinner menu. Tavern on Main is a wonderful option for a night out with friends, or a relaxed brunch with family. Reservations recommended.

338 Main St, Springfield OR 97477

P: 458.201.7936

Book Now
MAP IT
Located on Main Street in the heart of Springfield's historic district, this craft brewery is open daily with 20 beers on tap and a Northwest inspired menu for lunch, dinner or weekend brunch. The brewery is housed in the beautifully restored Odd Fellows building, home of the two-story Ken Kesey mural. Enjoy specialty beers from two cask beer engines, two nitro taps and a rotating barrel-aged tap. Visit Plank Town's Hilltop Bar & Grill in Pleasant Hill at the Pisgah Public Market.

346 Main St, Springfield OR 97477

P: 541.746.1890

Book Now
MAP IT
Cornucopia's newest location. Enjoy the same great food in downtown Springfield. They are consistently voted "Best Burger in Eugene" by local papers, Cornucopia prides itself for all natural, hormone-free burgers. They offer a classic American "comfort food" menu. Additional locations at 17th & Lincoln Street and at 5th & Pearl in Eugene.

521 Main St, Springfield OR 97477

P: 541.485.2879

Book Now
MAP IT
The Pedaler is the place for those that love all things bikes. With indoor bike parking, basic repair tools, a floor pump, and cocktails, the Pedaler is the perfect post ride hang. The Pedaler also offers a full menu, with vegan and vegetarian options, and espresso for that pre-ride pick me up. The Pedaler offers everything you need to rest, relax, or ride.

416 Main St, Springfield OR 97477

P: 541.844.1605

Book Now
Just Off Main Street
Connecting with the Middle Fork Path, this bike path flows right into downtown Springfield.
Visit the beautiful and historic filbert farm bordering the Willamette River.
View working class homes prior to the 1940s. Architectural styles include bungalow and colonial.
A beautiful riverfront park featuring an ampitheater, picnic shelters and playground.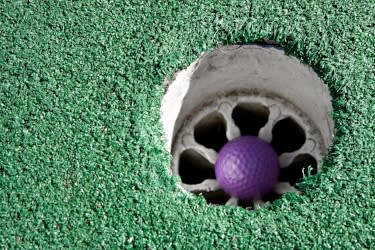 Family Fun
Ride the carousel at Roaring Rapids Pizza Company or play putt golf at Camp Putt.