About Veneta, Oregon
Explore the rural ambiance of the Veneta area, where the foothills of the Coast Range meet the South Willamette Valley. Located just west of Eugene - Springfield, minutes from the Eugene Airport, and only an hour from the Pacific Coast, Veneta - Fern Ridge comprises the smaller communities of Alvadore, Crow, Elmira, Lorane, Noti, Triangle Lake, Veneta and Walton.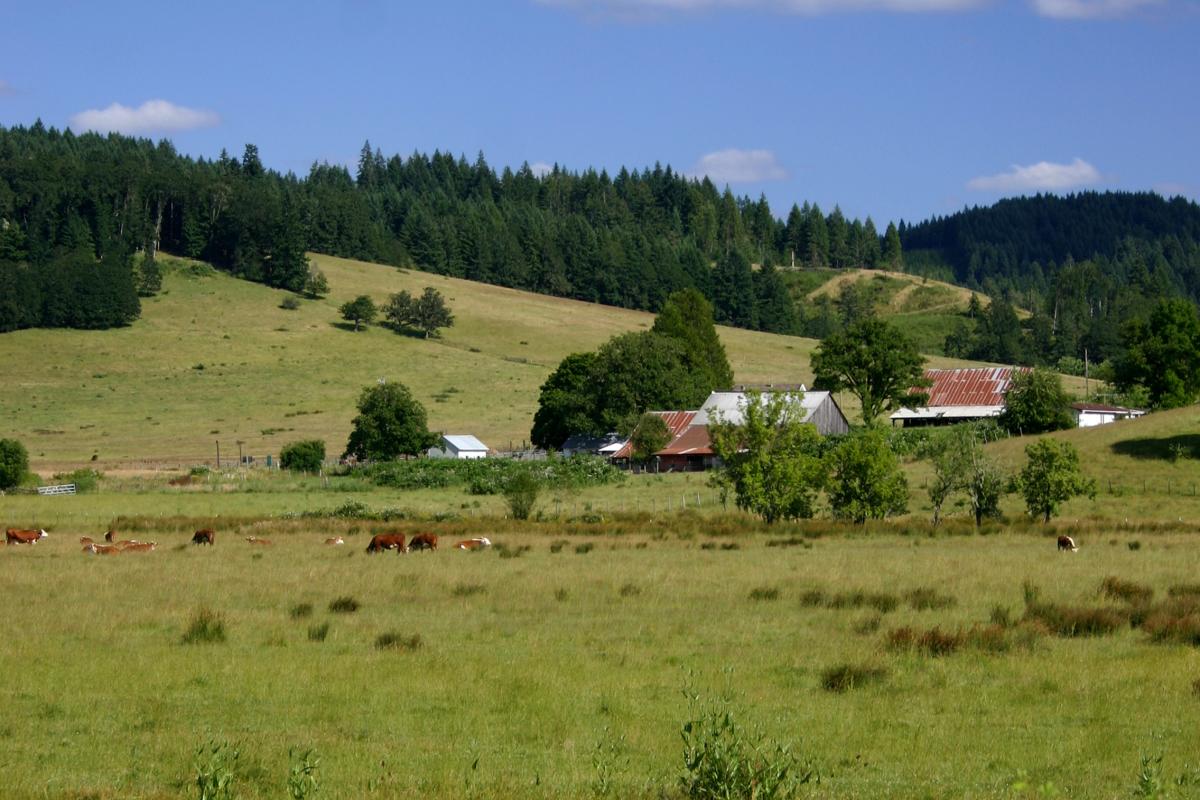 Veneta was established in 1912 by Edmund Eugene Hunter who named the town after his daughter. It's post office opened just a few years later. Present day Veneta is best recognized for its prime birding and natural offerings.
FERN RIDGE RESERVOIR 
Fern Ridge Reservoir is a major attraction in Veneta. It was formed when the Long Tom River was dammed in 1941. It is managed by the US Army Corps of Engineers for flood control encompassing an area of 12,000 acres (4856 ha). It is 5 miles (8km) wide and 5.5 miles (8.6 km) long with tributary streams including Amazon Creek and Coyote Creek.
There are multiple waterfront parks suited for barbecues and picnicking, sunbathing, swimming, volleyball, sailing, kayaking, water-skiing and fishing. There is also hiking, cycling and birding trails; and RV and tent camping. Fern Ridge Reservoir hosts many regattas, triathlons and other special events.
SUNSHINE DAYDREAM
Veneta is also known for its iconic counter culture celebration, the Oregon Country Fair (OCF). It began in 1970 as a costume and craft fair to raise funds for a local school. The private wooded acreage where the event was held was originally dubbed the Oregon Renaissance Faire Grounds. It quickly metamorphosed.
In 1972, the Grateful Dead performed a memorable, all-day concert in record-breaking August heat on the fair grounds. The concert's purpose was to benefit the Kesey family's Springfield Creamery (Nancy's Yogurt), which need a financial boost. The event was emceed by "Merry Pranksters" Ken Kesey and Ken Babbs and was documented with a live recording and film footage dubbed "Sunshine Daydream." It is estimated that 30,000 people attended, and the show has become legendary - referred to as both "the first field trip" and "the last acid test." The Grateful Dead played here again in 1982.
Today, the OCF's annual three-day July event attracts approximately 45,000 people in a colorful array of self-expression. There are craft booths, food vendors and 18 stages featuring all types of entertainment from music to dance. The OCF operates its own village-like systems from communications to safety. It's self-sufficiency and sustainability measures are implemented by a large volunteer crew. The OCF is truly a unique experience.
MAP IT
Veneta Fern Ridge Chamber of Commerce and Visitor Information Center is located at 24949 Highway 126 in Veneta's West Lane Shopping Center. The Chamber of Commerce works to create and maintain a healthy business climate that enriches the lives of local businesses as well as members of the community.  In addition, the Center provides information to visitors on the many unique opportunities available in our area.
24949 Hwy 126, Veneta OR 97487

P: 541.935.8443

Book Now
MAP IT
Located 12 miles (19 km) west of the Eugene-Springfield metropolitan area in the beautiful Willamette Valley. It is in close proximity to the Fern Ridge Reservoir, home of the Oregon Country Fair and the gateway to many area wineries. Only 45 miles (72 km) from the Pacific Ocean and 90 miles (145 km) from the Cascade Mountains.

88184 8th St, Veneta OR 97487

P: 541.935.2191

Book Now