Spring in the South Willamette Valley
WINE COUNTRY IN BLOOM
Get a taste of spring with award-winning wines from the South Willamette Valley. The weather is changing, days are getting longer and the first new buds on the grapevines are preparing to unfurl. Take a cruise through the lush rolling hills of Oregon Wine Country and watch for rainbows coloring the sky after a spring rain and enjoy a bright glass of a new rosé with a view of the valley.
The South Willamette Valley, known for being the ideal location for growing the delicate Pinot Noir grapes, offers more than 20 unique wineries and tasting rooms. Find the perfect glass for every palate and enjoy it tucked inside beside a fire or outside on a sunny patio.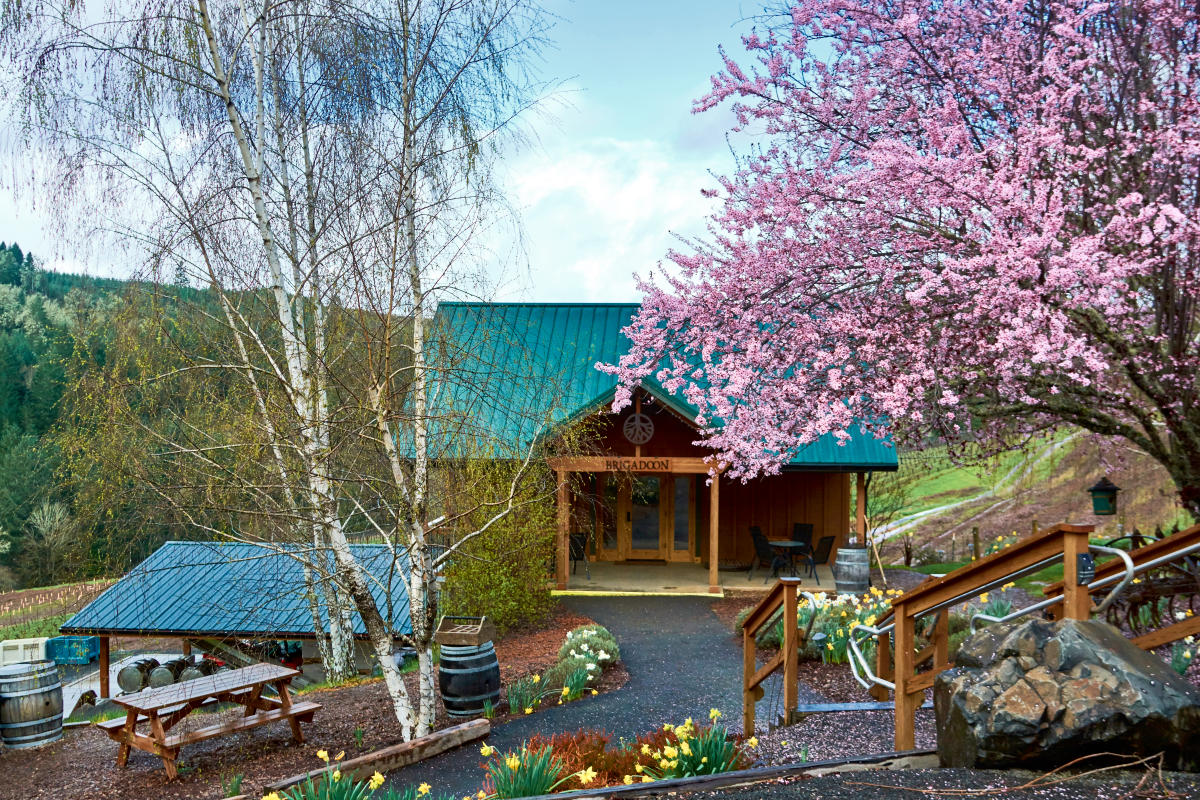 Stay in Eugene or throughout wine country in places like Cottage Grove, Junction City or Springfield - and pair wine tastings with adventures to spring waterfalls, historic covered bridges, a thriving arts and culture scene and farm-to-table dining. Guided wine tours further enhance your wine country adventure with comfortable transportation and knowledgable guides.
To start planning your spring trip, choose a wine package or great deal from the offerings below. 
WINE DEALS IN THE SOUTH WILLAMETTE VALLEY