Back To Previous Page
10 Reasons to Play Sports Here
Published: August 30, 2016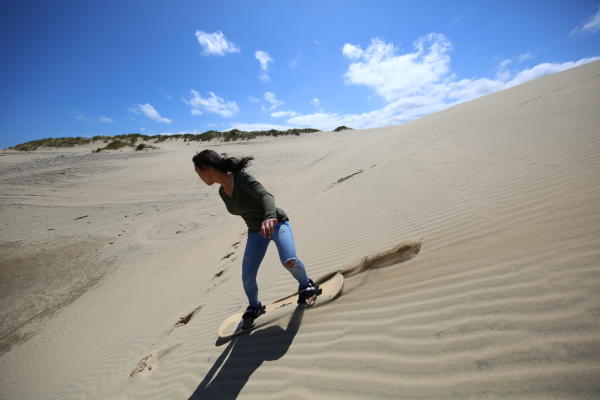 Play where the great outdoors and vibrant metro areas meet to make an ideal place for your sports event. Stretching from western Ore­gon's Pacific Coast to its Cascade Moun­tains, the Eugene, Cascades & Coast region provides an out of this world location per­fect for your sports event.  Life is Sport. Play it Here. 
From fields to stadiums, our remarkable sports facilities offer flexible spaces, high capacity, and innovative…

We work closely with event organizers to offer customized group housing assistance from booking to checkout.

We provide experienced assistance with event logistics from applying for permits to sponsorship packets. Score…

Responsible Sport is more than a trend, it's the way we play!

Sports friendly temperature year round; not too hot, not too cold.

6. Farm-to-Table Dining

Enjoy healthy, farm fresh food at food trucks, farmers' markets, restaurants and at team banquets.

An adventure for everyone; go river rafting, hiking or sandboarding all in time to make your next game.

Just an hour from Eugene, walk on sand beaches and enjoy breathtaking coastal vistas.

One hour from Eugene, explore forest paths leading to stunning waterfalls, bike alpine mountain trails and…

Our welcoming community is inclusive, innovative, quirky and highly creative. Bring your new ideas!

Author: Eugene, Cascades & Coast Sports Commission
Eugene, Cascades & Coast Sports Commission, under the corporate umbrella of Travel Lane County, markets and promotes the region as a destination for sports, while providing resources designed to help events and planners succeed. Working with community partners, the Eugene, Cascades & Coast Sports Commission provides planning tools, educational opportunities and occasions to celebrate sport. These assets currently include a digital Sports Planner Guide and the annual Oregon Sports Summit, an educational conference for sports event planners. For more information, go to EugeneCascadesCoastSports.org.