October 27-29 | Virtual Event Experience
Join us as we bring together the statewide sports community for this exciting three-day virtual conference experience. Each half-day will be packed with relevant and important topics that will inspire current and potential sports events planners to create and further develop their sports events. Network and collaborate with local and regional sports event planners, venue facilities, sports organizations, and vendors. 
Explore the schedule of events and sessions you won't want to miss!
Five reasons to attend
Connect with sports professionals from all over the Pacific Northwest.
Gain unique perspectives from leading sports practitioners and industry thought leaders.
Experience panel sessions and group roundtables that will discuss timely issues including diversity, inclusion and equity in sport, emergency management, and planning pandemic recovery strategies. These discussions will provide rare insight into how current affairs are influencing sport.
Be inspired by a keynote presentation about adaptive sport where you will gain insight into effective strategies for working with disability sport organizations and build an understanding for both the social and economic impact of disability sport within your community.
Brainstorm with others and learn effective strategies for re-opening your sports event in this challenging time of the pandemic.
What to expect
A unique, fully online virtual conference that can be experienced both on your desktop through any browser and through a mobile app.
Actionable sessions by speakers that are industry leaders that will share tangible examples that you can immediately apply to your event.
Networking activities, social hours, and games in the event app will ensure you make all the connections you would make at an in-person event. It will be easy to talk with exhibitors and sponsors and meet sports professionals and event planners from around the state.
A virtual expo area with service providers ready to discuss your needs and help you work more efficiently and effectively.
Register today
To learn more about the event or to register, visit the event website at www.OregonSportsSummit.com.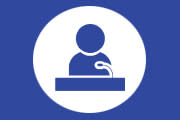 Top Speakers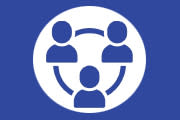 Fun Networking