My first Cottage Grove half marathon was the Bohemia Mining Days Half Marathon in the mid-1980s. That course circumnavigated Cottage Grove Reservoir and brought a level of amazement to ex-football players like me who quickly saw the leaders on the other side of the lake. The current iteration of the course features a point-to-point course from Dorena Reservoir to downtown Cottage Grove – until COVID-19. 
Event organizer Mike Ripley, Mudslinger Events, was forced to cancel the 2020 race and reimagine an in-person 2021 event. To the delight of the participants, Mike and his team of volunteers and sponsors provided a reminder of pre-COVID sports activities. Safety and health protocols were communicated, enforced and gladly followed—none of it taking away from enjoying a glorious March day along the Covered Bridges Scenic Bikeway, a.k.a. the Row River Trail. The out and back course worked well as runners spread out along the course.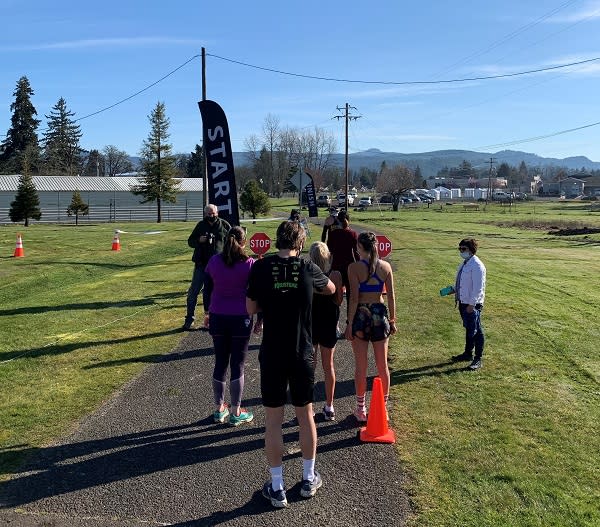 The Row River Trail is a rails to trails project that was constructed in 1998 and extends 14 miles east to Dorena Reservoir. Designated as one of 17 Oregon Scenic Bikeways, the Covered Bridges Scenic Bikeway provides cycling connections to county and Forest Service roads leading past a host of spectacular waterfalls and deposits you into the majestic McKenzie River valley. 
Cottage Grove, known as the covered bridge capital of the west, is a perfect backdrop for the Cottage Grove Half Marathon. Views of historic bridges, the Row River and area farms give runners a host of visual distractions making the miles just a little easier to manage.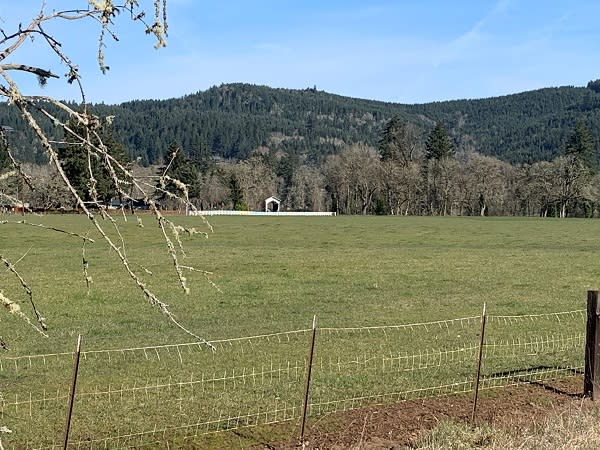 I wish I had grabbed a photo of the three well-positioned, well-staffed and well-stocked aid stations. With dozens of water bottles lining the trail, participants could easily grab one and, with masks up, grab an array of running supplements from Hammer Nutrition. Waste receptacles followed making it easy to deposit trash before continuing down the trail. 
As all runners know, the number of half or full marathons run in the past has little to do with the one you are running today. While I had run a few virtual runs and pedaled hundreds of miles throughout the pandemic, the two to three mile runs with Baxter the Adventure Dog didn't quite prepare me for the final few miles.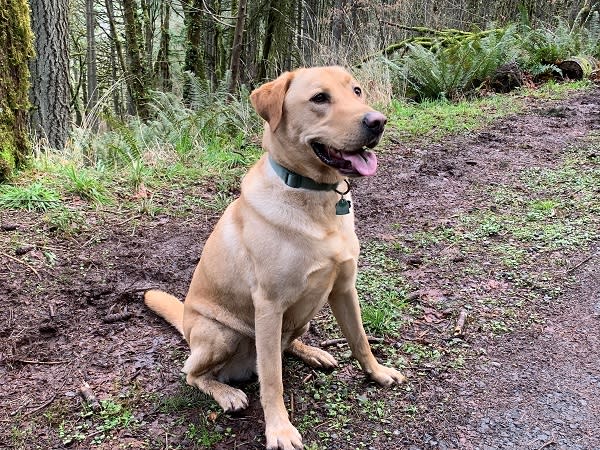 Knowing this when I registered four weeks before the event, my expectations needed to be realistic. This proved to be a good strategy and resulted in allowing me to achieve a pace 15 seconds per mile below my goal. 
Cottage Grove supports its events and it didn't surprise me to run into city manager Richard Meyers welcoming runners at the finish line.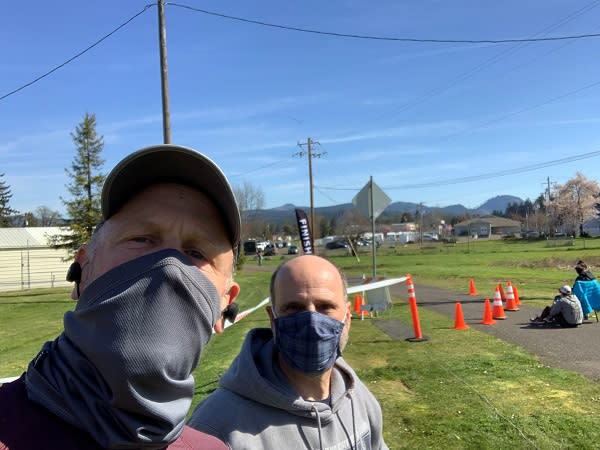 With my finisher glass and medal in hand, I ventured into downtown for lunch. Landing at the Covered Bridge Brewing Group, I was impressed with this new business. The brewery and coffee house is spacious. Brewing tanks, bar and indoor seating are supplemented with outdoor seating along Main Street and a food truck pod with a performance stage out back. Following lunch, I was greeted by volunteers from the Bohemia Mining Days Miner's Breakfast who were hosting a fundraising raffle. I find, and admire, the support for local events that is commonplace amongst our South Willamette Valley breweries.
With tired legs and a full stomach, I headed north to Eugene and my second COVID vaccine. We all hope for a return to normalcy in 2021 and beyond, but it's good know that even during COVID our local sports event organizers have found ways to host safe events.