Discover the All-America City (1968, 2004) of Cottage Grove, Oregon, a charming, small town just twenty minutes south of Eugene - Springfield. Fixed with sports facilities, amenities and leisure activities within a small radius, this beautiful town nestled in the foothills of the Willamette Valley, has what all people love, sports and sports facilities.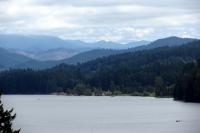 Cottage Grove delivers a wide variety of sports facilities, all within proximity to each other making for an intimate city-wide experience. The facilities range from public fields, the local high school, the area speedway and lakes. 
Indoors at Cottage Grove High School - With 2 gymnasiums covering 50,000 sq. ft., utilize this multipurpose indoor facility for anything from  wrestling to cheer to basketball to volleyball.
Outdoors at Cottage Grove High School - Experience a turf stadium facility with seating for all in your next championship soccer or football game
Cottage Grove Armory - Historic facility featuring an indoor gymnasium with balcony seating. Host your after party, before party or sports event at this multipurpose indoor facility.
Dorena Lake - Rowing, paddling, speed boats, water sports unite at this breathtaking venue.
Cottage Grove Speedway - Always turning left makes for a great speed event at this community track.
Public field space - Potential for up to 6 fields, all less than 5 minutes of each other.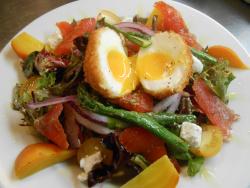 Take a break from your event to enjoy a bite to eat at some local hot spots. Try Big Stuff BBQ, Buster's Main Street Cafe or The Brewstation for lunch or dinner. With fresh, local food these restaurants are perfect to feed your hungry team. Looking for a breakfast option?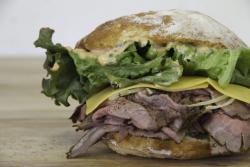 Visit Creswell Bakery for house-made breads, pastries and savory items to go that are authentically Northwest. Enjoy the local atmosphere of these "where the locals go" places.
Most facilities in Cottage Grove are less than 40 minutes from the Eugene Airport (EUG), where there are direct flights to ten major cities making connection options endless. It's a great area to come early or stay late. Come explore the South Willamette Valley, go Covered Bridge touring, take a trip up a river and discover the natural beauty that is Cottage Grove. 
From the sports facilities to the local amenities and atmosphere, Cottage Grove can make an ideal setting for your next event.