Yeah, TrackTown knows a thing or two about hosting games favored in the Olympics! We don't stop with Track & Field; we also know Gymnastics! One of the biggest gymnastic events on the West Coast takes place right here. The Emerald Team Challenge brings gymnasts in from as far north as British Columbia and as far south as Central California, making the Emerald Team Challenge one of the top gymnastics competitions in the West.
The Emerald What?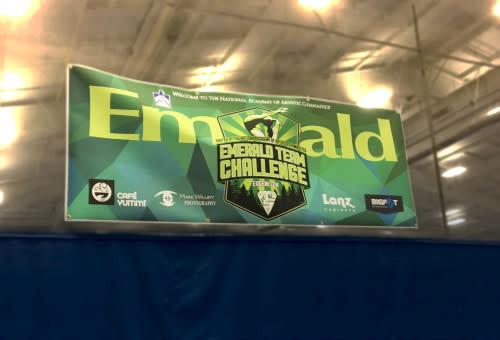 Originally called the Emerald Cup, the Emerald Team Challenge is presented and hosted by The National Academy of Artistic Gymnastics. They were founded in 1973 by Dick Mulvihill and Linda Metheny-Mulvihill. This past weekend marked the 41st Challenge hosted by NAAG. Dick was an Olympic coach and Linda is a three-time Olympic athlete. The National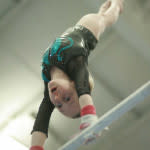 Academy continues their mission to present children a recreational and competitive program which will help prepare them to be confident and productive adults by instilling the traits of hard work ethics, perseverance, courage, and respect for and appreciation of the efforts of others.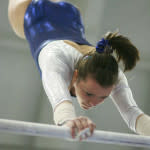 Willamalane Center for Sports and Recreation was the center of all the excitement. With just over 900 gymnasts  and about 3000 people who came to the event, they put on one amazing event.
The 41st Emerald Team Challenge was a fantastic time for all! We're looking forward to number 42!
Interested in bringing your next Gymnastics meet to the Eugene, Cascades & Coast region? Give Joey a call.
Joey Jewell – Director of Sports Sales & Development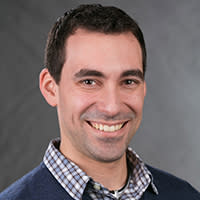 Phone: 541.743.8757
Email: Joey@EugeneCascadesCoast.org
LinkedIn: linkedin.com/in/joey-jewell-47820240