Back To Previous Page
Sports Update: April 2014
Published: April 16, 2014
The coming months brings some huge events to the Eugene, Cascades & Coast region. We are excited to welcome visitors from around the U.S. (and around the world!) to Eugene for roller derby as well as a number of track and field events throughout the summer. It's also a very exciting time for Willamalane Park and Recreation District, as they will host the 2014 home season for Lane United FC, Eugene's new semi-pro soccer team.
The Big O Tournament May 2 – 4, 2014, Lane Events Center (Eugene) Emerald City Roller Girls (our hometown roller derby league) is hosting the Big O Tournament, a weekend long flat track roller derby invitational tournament. Lane Events Center will house three tracks in two large, connected venues, so the roller derby action will be non-stop throughout the weekend.
Teams from around the globe including Japan and Scotland will make their way to the Eugene to compete. A number of top ranked women's and men's national teams will also compete, including the Texas Rollergirls from Austin and Rose City Rollers from Portland, Oregon (which are both ranked in the Women's Flat Track Derby Association (WFTDA) top five). The tournament will also feature a number of teams from around the U.S. that play for the Men's Roller Derby Association (MRDA), including locals Lane County Concussions, as well as the Puget Sound Outcasts, Arizona Rattleskates, and more.
There is a theme to the tournament this year of supporting brother/sister leagues, as many cities are sending their women's, men's, and/or junior teams to Eugene, putting a strong emphasis on "derby family". Eugene and Portland will have all three types of teams on hand, while Humboldt, Bend, Santa Cruz, and Seattle will have two out of three types of teams represented.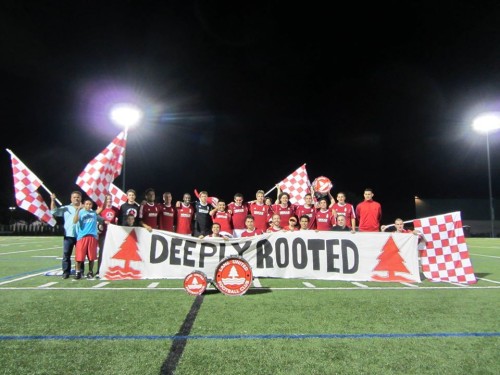 Lane United FC Inaugural Home Match May 16, 2014, Willamalane Center for Sports and Recreation Lane United FC, Eugene's new semi-pro soccer team, will kick off their season in the Premier Development League (PDL) against the Seattle Sounders U-23s on May 16, 2014. Lane United FC has played together as a team during some well-attended exhibition matches in 2013, but this inaugural home march will be their first competitive game.
This season, Lane United FC will play a number of teams from around the Northwest, including Portland Timbers U-23s, Vancouver Whitecaps U-23s, and 2013 PDL Western Conference Champion Victoria Highlanders. Home matches will take place on the west field at Willamalane Center for Sports and Recreation in Springfield. This site was chosen because of its excellent field turf, seating for fans (away from the evening sun), ease of establishing quality concessions and easy access to public transportation. They are committed to finding a world-class long-term home in the area as the sport continues to grow in popularity.
As soccer only continues to grow in popularity in our region, we know that this is just the beginning. The United Soccer Leagues (USL) are already looking to establish two more teams in our area – a USL-Pro team and a women's W-League team.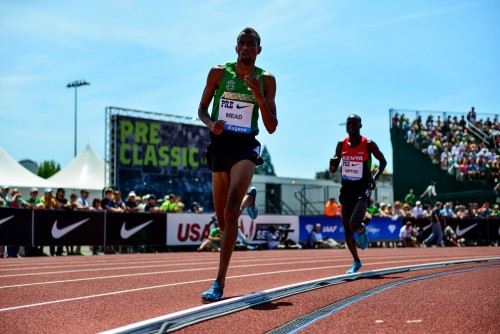 Prefontaine Classic May 30 – 31, 2014, Hayward Field The Prefontaine Classic is the longest-running invitational track and field meet in the U.S., named after the legend himself, Steve Prefontaine. The 2013 Pre Classic was ranked the No. 1 invitational track and field meet in the world (beating out 650 others!) by All-Athletics.com, the official data services provider of the IAAF Diamond League. The 2013 meet produced incredible performances and records (including 11 world-leading marks), and is expected to be yet another sell-out year for spectators. The past 16 Pre Classics have been standing room only, with crowds of more than 12,000 fans. This is one event not to miss, to not only celebrate the legend of "Pre", but to see some phenomenal athleticism in the heart of TrackTown USA.

About the author: Jessica Chestnut is the Social Media and PR Manager for Convention and Sports. Although she's only been in Lane County since 2008, there's nowhere else in Oregon she would rather be. She spends her free time exploring the great outdoors, snowboarding, camping, floating the McKenzie, watching college football, enjoying local microbrews and spending time with her husband and puppy.
Comments