Back To Previous Page
Sports Update February 2014
Published: February 14, 2014
As you may have heard, February kicked off with that loveable groundhog Punxsutawney Phil seeing his shadow, meaning six more weeks of winter. Here in Oregon, we are pretty adapted to just about anything Mother Nature throws at us, so a little more winter weather usually won't slow us down. Just because it may be a little rainy or snowy, we will still venture outside for a lot of things, whether it's running a 5K (it's hard to find a weekend any time of year where there's not at least one around here!), carving down a mountain, or paddling on a pristine lake. These upcoming events offer a mix of indoor and outdoor adventures for participants and spectators alike: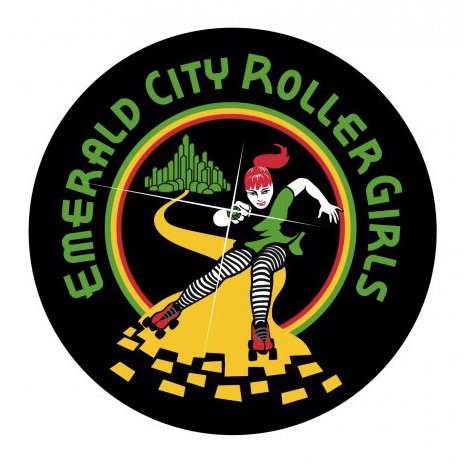 Emerald City Roller Girls Bout (Men's and Women's) February 22, 2014, Lane Events Center Auditorium (Eugene) Sadly, the season opener for the Emerald City Roller Girls (or ECRG - Eugene's collection of roller derby teams) did not go on as scheduled on February 8 due to the unexpected weather. Luckily, the next bout is not far behind, taking place at 6 p.m. on Saturday, February 22.
The ECRG has been around with women's teams since 2006 and has grown in popularity (as well as number of athletes) each year. In 2009, the Lane County Concussion was born, adding men's roller derby to the mix in Eugene. This upcoming bout gives fans the chance to see both men's and women's competition in one night, as the women of the Flat Track Furies and Andromedolls (both from Eugene) battle it out, and the men take on the team from Salem. If you've never attended a roller derby bout, it's quite an experience. Expect a lively, loud, and enthusiastic crowd, and lots of hard hitting action from the athletes.
Fall Creek Run Around February 22, 2014, Winberry Park (Fall Creek Reservoir – Lowell) It may be chilly outside, but there's no better way to stay warm than by getting in a good run. The Fall Creek Run Around offers a 5K, 15K, and a 20 mile run that finishes at Winberry Park, allowing athletes of all skill levels to participate. While Lane County offers numerous running events to choose from, this one will stand out due to the incredible scenery along the route, including Fall Creek Reservoir and Dam, as well as miles of lush forest (and a handful of viewpoints along the way).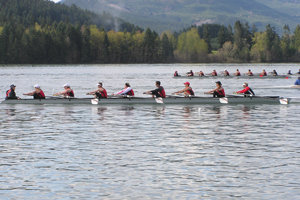 2014 Covered Bridge Regatta April 12 – 13, 2014, Dexter Lake (Lowell) Celebrating its 20th year, the Covered Bridge Regatta will feature racing for collegiate, junior, and master rowers on the fully buoyed, seven-lane race course hosted by the Oregon Association of Rowers. Teams from Western Oregon, Washington, and Northern California will compete at Dexter Lake, a beautiful 1,025 acre reservoir about 16 miles southeast of Eugene on the Middle Fork of the Willamette River. Races start early Saturday morning (at 7:20 a.m.) and will wrap up no later than 3 p.m. on Sunday.

About the author: Jessica Chestnut is the Social Media and PR Manager for Convention and Sports. Although she's only been in Lane County since 2008, there's nowhere else in Oregon she would rather be. She spends her free time exploring the great outdoors, snowboarding, camping, floating the McKenzie, watching college football, enjoying local microbrews and spending time with her husband and puppy.
Comments