Back To Previous Page
Sports Update: July 2014
Published: July 23, 2014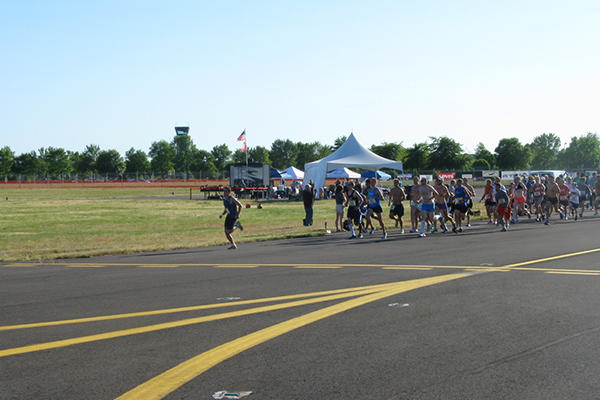 This month we look at three events you won't want to miss, because if you do, you will have to wait at least a year (maybe more!) for them to come back to our area. Take over a runway, watch possible major league baseball stars before they get big, and watch in awe as drag boats race over 200 MPH!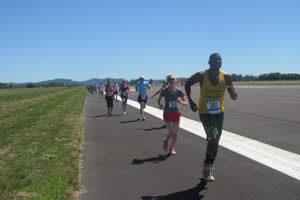 5K on the Runway August 2, 2014, Eugene Airport
Eugene hosts every type of 5K imaginable – costumed, muddy, colorful – you name it, and you can probably run it around here. For those wanting to run somewhere truly unique (and typically off-limits!), the third annual 5K on the Runway at the Eugene Airport is the answer.
The Eugene Active 20 – 30 Club, in partnership with the Eugene Airport, will host a kid's fun run and 5K run/walk that actually takes place on the airport runway. The registration fees will benefit a number of local programs and agencies that the Active 20 – 30 Club supports. An Air Fair will also be held on-site from 8 a.m. – 1 p.m., featuring live music, a Kid's Zone, info booths, food and drink, plus an aircraft display. Don't miss your chance to fly down the runway – it only comes once a year!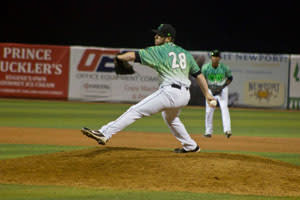 2014 Northwest League All-Star Game August 5, 2014, PK Park (Eugene)
The 2014 Northwest League All-Star Game comes to PK Park in August and will showcase the best minor-league baseball players in our region, as the North Division takes on the South Division. The Eugene Emeralds have a long history in the Northwest League, as they were one of the original teams when it was first formed in 1955. This is only the third All-Star game in league history, and the Ems are honored and excited to play welcome their opponents, coaches, and fans to Eugene.
The game will take place on Tuesday, August 5, and will be part of three days of All-Star activities (much like in the MLB), including a fanfest and home run derby. Get your tickets now, as the All-Star Game location rotates between the cities of the teams, meaning it will be awhile before it's back in Eugene!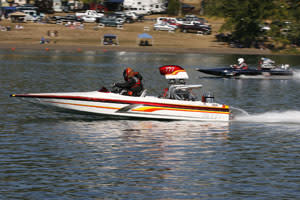 Can Am Challenge August 23 – 24, 2014, Dexter State Recreation Site (Dexter Lake)
Dexter Lake is often a popular destination for rowers, with its fully-buoyed, seven lane permanent regatta course. Some weekends though, Dexter Lake hosts something a little faster. "The fastest drag race on the liquid quarter mile", to be exact.
The premier racing association of the Pacific Northwest, Columbia Drag Boat Association (CDBA), holds races all over Oregon, including Dexter Lake. They offer "grass roots" drag boat racing, encouraging new members to join, and welcoming families to their thrilling events. The CDBA includes a wide range of competition with racers of all levels and a variety of boats, including those in classes ranging from 7 to 14 seconds, and Top Alcohol Hydros that can reach speeds up to 230 MPH!
The annual Cam Am Challenge is a Western Division Points Race, so expect the competition to be fast and fierce. Bring your beach chairs and settle in for a full weekend of racing, as they kick off at 9 a.m. each morning.

About the author: Jessica Chestnut is the Social Media and PR Manager for Convention and Sports. She's called Oregon home for more than 20 years, and there's nowhere else she would rather be than Lane County. She spends her free time snowboarding, skateboarding, camping, floating the McKenzie, watching college football, enjoying local microbrews and spending time with her husband and their boxer-mutt, Audra.
Comments