Autumn is upon us, and while much of the community is still football obsessed (who can blame them really?), there's much more going on in our area. The leaves may be changing, but it still feels like summer, providing perfect weather for an upcoming golf tournament and road race.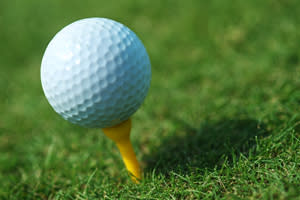 Relief Nursery Pro-Am Golf Tournament October 6, 2014, Eugene Country Club
It may be hard to sneak away from work on a Monday to play golf, but your boss may change their mind when they find out that you're also helping support a very valuable community organization by playing. Proceeds from the Relief Nursery Pro-Am Golf Tournament benefit the Relief Nursery, a nationally recognized non-profit child abuse and neglect prevention agency that's been committed to keeping children safe and helping strengthen high-risk families for more than 30 years.
The tournament is now in its twelfth year and is open to individuals and team. Golfers can pick up tips and tricks throughout the 18 holes a PGA professional will be on-hand. Lunch, beverages, and a golf cart are all provided, and the tournament will wrap up with an awards ceremony.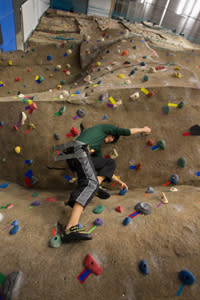 Rocktoberfest October 12, 2014, Willamalane Center for Sports and Recreation (Springfield)
Try scaling Willamalane's 33 foot climbing wall for free during Rocktoberfest, from 3 – 6 p.m. on October 12. All ages and skill levels are encouraged to attend, so it's the perfect opportunity for the whole family to try climbing together. The first 25 children get a free t-shirt, and other prizes will be raffled off throughout the event. A beer garden will even be on-site for any adult climbers looking to quench their thirst after they reach the top.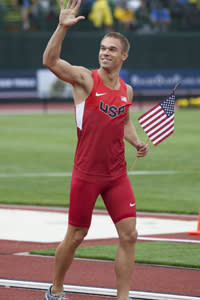 Third Annual Nick Symmonds Springfield 800 October 17, 2014, Washburne District (Springfield)
Who wouldn't want the chance to run with Nick Symmonds? It's not every day that you get to run with a five-time U.S. Champion and two-time Olympian, but the Nick Symmonds Springfield 800 will give anyone the chance as it takes over 5th Street in the historic Washburne District of downtown Springfield.
A typical 800-meter race is two laps around an Olympic track, but this race is billed as the only "straight 800" meter road race in the world – meaning a straight road course with no turns. Multiple waves of skill levels will compete throughout the evening, including walkers, youth, masters, elite, and an open group.
Registration is available online or will be available on race day. The entire community is encouraged to come out and cheer on the runners (including Nick!) at what is sure to be a festive event.

About the author: Jessica Chestnut is the Social Media and PR Manager for Convention and Sports. She's called Oregon home for more than 20 years, and there's nowhere else she would rather be than Lane County. She spends her free time snowboarding, skateboarding, camping, floating the McKenzie, watching college football, enjoying local microbrews and spending time with her husband and their boxer-mutt, Audra.