The Eugene, Cascades & Coast Sports Commission honored a variety of award recipients at the inaugural SportsTown Awards presented by RG Media Company on Thursday, June 2, 2016 at the Valley River Inn in Eugene.  The SportsTown Awards recognized the best achievements in sports tourism, responsible / sustainable sports event practices, celebrated youth, prep and collegiate athletics, recognized fan interaction (mascots), identified inspirational stories, and celebrated local contributions to sports.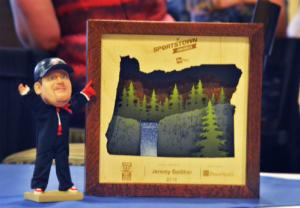 What a night ladies and gentlemen! I couldn't tell you the last time I had that much fun at a red carpet event. The athletes and sports fans of Lane County were out in full force and enjoying themselves. Everything from the red carpet to the food to the entertainment was a crowd pleaser. (Did you see Jordan Kent & me in the photo booth?! We're both in suits!)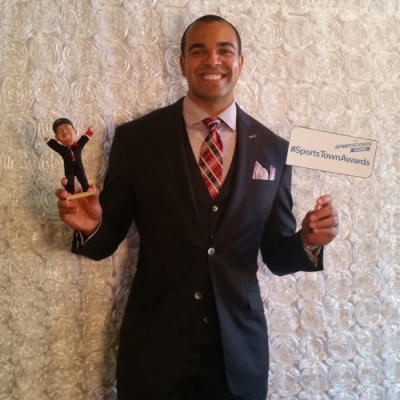 There were over 300 people at the event with 51 nominees recognized for their contributions to the Lane County Sports Community. The number of people there supporting this community was astounding and I can't wait to see what they all do next. It was an amazing event and let me tell you, next year can't come soon enough!
Want to find your pictures? (or just see how awesome the event was?) Event Photos  Red Carpet Photos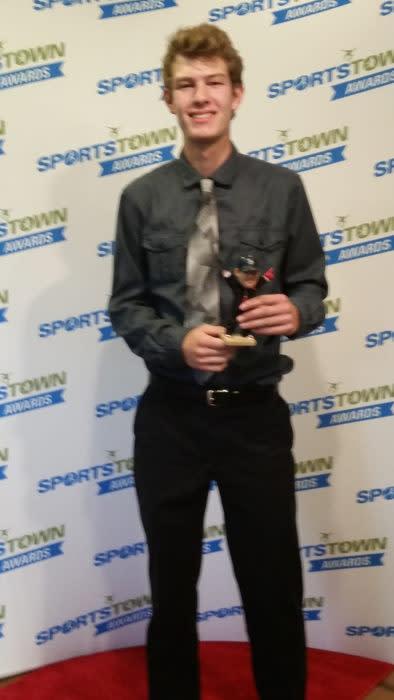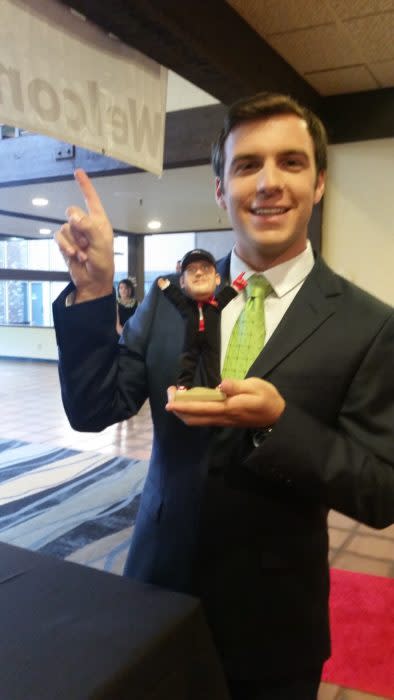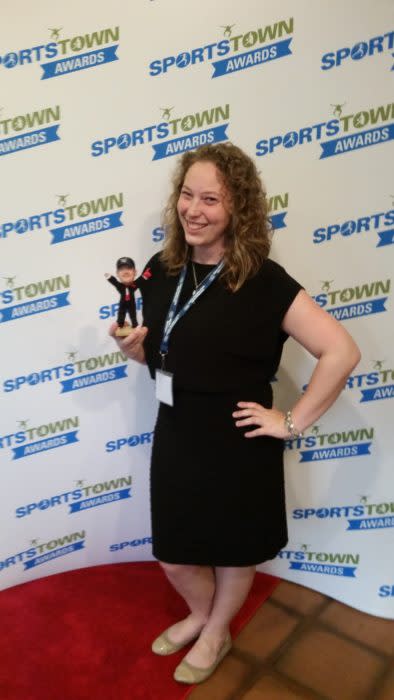 Congratulations to our winners at the first ever SportsTown Awards!
Male Student-Athlete of the Year – Payton Presley, Cottage Grove High School
Female Student Athlete of the Year – Madisen Eusted, Creswell High School
Sustainable Sports Event of the Year – The Big "O", Emerald City Roller Derby
Inspirational Coach of the Year – Rick Raish, North Eugene High School
Athlete with Heart – Jeremy Golliher, Willamette High School
Athletic Trainer of the Year – Cesar Ocampo, North Eugene High School
Mascot of the Year – Pleasant Hill High School "Billies"