Mountain Biking
Oregon is a mountain bikers' paradise! With trails for all levels, the Eugene, Cascades & Coast region is ready to host your next mountain biking event. The town of Oakridge, dubbed "The Mountain Biking Capital of the Northwest," gives avid mountain bikers access to world class trails. The International Mountain Bicycling Association (IMBA) has even designated it as a gold level Ride Center. Oakridge, and the surrounding area, has played host to such events as Trans-Cascadia, FAT55, Sturdy Dirty, Mountain Bike Oregon and Cascade Cream Puff.
Ready to add your mountain biking event to this growing list? Give us a call to talk about your next mountain biking event hosted in the Eugene, Cascades & Coast region!
WE CAN HELP YOU FIND THE RIGHT VENUE
J.B. Carney
Senior Director, Sports
J.B. oversees the Eugene, Cascades & Coast Sports Commission, focusing on growing the local sports event economy through excellent sales and services programs and effective target marketing. J.B.'s professional experience as a general manager and director of sales at a variety of hotel properties dates back to 2005. He holds a Bachelor's degree and Master's of Science degree from Oklahoma State University.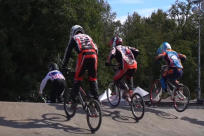 Off-road cycling sports are definitely on a roll these days in the Eugene, Cascades & Coast region…
More

Info

›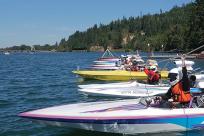 Natural venues abound in the Pacific Northwest and the Eugene, Cascades & Coast region of Oregon…
More

Info

›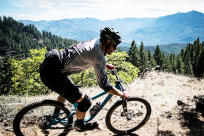 Oakridge and Westfir are the ultimate kick off points for your next outdoor sporting event. Above…
More

Info

›