Outdoor Sports Venues
Because of our temperate climate, the Eugene-Springfield community is used to being active outdoors all year long. We've invested in outdoor spaces for all types of sports events and gatherings. And with close proximity to the Oregon Coast and the Cascade mountains, there are outdoor venues for a wide range of seasonal competitions too.
Find the right outdoor sports venue for your event including outdoor courts from basketball to tennis, sand pits for volleyball or horseshoes, equine venues and arenas, outdoor swimming and diving pools, golf courses, outdoor fields and stadiums, outdoor tracks and race courses, baseball and softball diamonds.
WE CAN HELP YOU FIND THE RIGHT VENUE
J.B. Carney
Senior Director, Sports
J.B. oversees the Eugene, Cascades & Coast Sports Commission, focusing on growing the local sports event economy through excellent sales and services programs and effective target marketing. J.B.'s professional experience as a general manager and director of sales at a variety of hotel properties dates back to 2005. He holds a Bachelor's degree and Master's of Science degree from Oklahoma State University.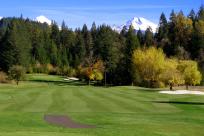 Combine stunning vistas with top-tier golf venues and the result is gorgeous greens and scenes in…
More

Info

›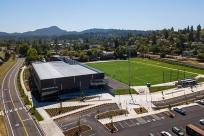 From highly manicured grass fields to state-of-the-art synthetic turf fields, the…
More

Info

›
Civic Park is a new sports venue that the community of Eugene, Oregon is excited to see coming to…
More

Info

›