Swimming Pools
The Eugene-Springfield region has multiple outdoor and indoor pools for meets, diving wells with high dives, and pools for water polo. We have hosted many USA Swimming meets, such as the WSC Marie DeHoog Fall Invitational at Willamalane Park Swim Center, and are excited to make yours the next success!
WE CAN HELP YOU FIND THE RIGHT VENUE
J.B. Carney
Senior Director, Sports
J.B. oversees the Eugene, Cascades & Coast Sports Commission, focusing on growing the local sports event economy through excellent sales and services programs and effective target marketing. J.B.'s professional experience as a general manager and director of sales at a variety of hotel properties dates back to 2005. He holds a Bachelor's degree and Master's of Science degree from Oklahoma State University.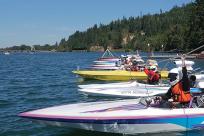 Natural venues abound in the Pacific Northwest and the Eugene, Cascades & Coast region of Oregon…
More

Info

›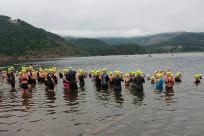 Every summer at the end of July, runners, swimmers, and cyclists come out to Cottage Grove Reservoir…
More

Info

›