Racquet Courts
From tennis to pickleball and every racquet sport in between, the Eugene, Cascades & Coast region has the courts for your next tournament! 
Experience your match in tournament venues like Eugene Swim and Tennis Club or bring your once in a lifetime match to Matthew Knight Arena and have your fans fighting to get their viewing spot. Whatever works best for you, let us help to make it a reality.
Give us a call to talk about your next tennis, pickleball or racquetball tournament hosted in the Eugene, Cascades & Coast region!
WE CAN HELP YOU FIND THE RIGHT VENUE
J.B. Carney
Senior Director, Sports
J.B. oversees the Eugene, Cascades & Coast Sports Commission, focusing on growing the local sports event economy through excellent sales and services programs and effective target marketing. J.B.'s professional experience as a general manager and director of sales at a variety of hotel properties dates back to 2005. He holds a Bachelor's degree and Master's of Science degree from Oklahoma State University.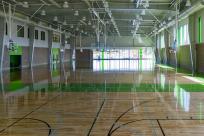 Planner Basketball Venue Guide This beautiful region of Oregon is home to many basketball…
More

Info

›
Civic Park is a new sports venue that the community of Eugene, Oregon is excited to see coming to…
More

Info

›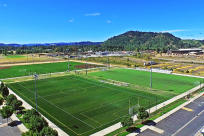 Explore the Willamalane Park and Recreation District's premier sports complex, the Bob Keefer Center…
More

Info

›