Racquet Courts
From tennis to pickleball and every racquet sport in between, the Eugene, Cascades & Coast region has the courts for your next tournament! 
Experience your match in tournament venues like Eugene Swim and Tennis Club or bring your once in a lifetime match to Matthew Knight Arena and have your fans fighting to get their viewing spot. Whatever works best for you, let us help to make it a reality.
Give us a call to talk about your next tennis, pickleball or racquetball tournament hosted in the Eugene, Cascades & Coast region!
MAP IT
Club facilities include 11 indoor tennis courts, 6 outdoor tennis courts, a 25-yard 6 lane outdoor swimming pool, multipurpose/soccer field and a regulation championship size sand volleyball court.

2766 Crescent Ave, Eugene OR 97408-4798

P: 541.342.4414

Book Now
MAP IT
The largest indoor venue in Eugene - Springfield; the Matthew Knight Arena is a posh place for sports and home to the UO men's and women's basketball, volleyball and gymnastics. State of the art technology enhances both the athletes' and the audiences' experience. A seating capacity of 8 to 12,000 seats augmented by over 200 televisions throughout, and a massive Jumbotron-style scoreboard. Plenty of bathrooms, concession stands, two Duck stores, four loading docks, team practice facilities and private club rooms. Ample bicycle parking and public transportation access.

1390 Villard St, Eugene OR 97403

P: 541.346.4461

Book Now
WE CAN HELP YOU FIND THE RIGHT VENUE
J.B. Carney
Senior Director, Sports
J.B. oversees the Eugene, Cascades & Coast Sports Commission, focusing on growing the local sports event economy through excellent sales and services programs and effective target marketing. J.B.'s professional experience as a general manager and director of sales at a variety of hotel properties dates back to 2005. He holds a Bachelor's degree and Master's of Science degree from Oklahoma State University.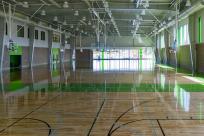 Planner Basketball Venue Guide This beautiful region of Oregon is home to many basketball…
More

Info

›
Civic Park is a new sports venue that the community of Eugene, Oregon is excited to see coming to…
More

Info

›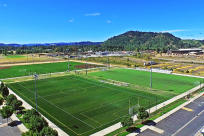 Explore the Willamalane Park and Recreation District's premier sports complex, the Bob Keefer Center…
More

Info

›