Competition Skateparks
Skateparks in the Eugene, Cascades & Coast region will knock your socks off. Located in urban areas and picturesque settings, these unique locations will allow your event to stand out from all others. Involve local vendors to add that extra touch such as food trucks.
Life is Sport. Play it Here. Let us help make your next event a great success!
WE CAN HELP YOU FIND THE RIGHT VENUE
J.B. Carney
Senior Director, Sports
J.B. oversees the Eugene, Cascades & Coast Sports Commission, focusing on growing the local sports event economy through excellent sales and services programs and effective target marketing. J.B.'s professional experience as a general manager and director of sales at a variety of hotel properties dates back to 2005. He holds a Bachelor's degree and Master's of Science degree from Oklahoma State University.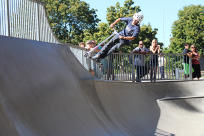 The Xtreme Amateur Games held their first event in Eugene at the end of August. It was great to see…
More

Info

›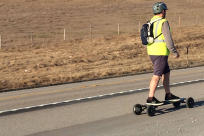 With leaves beginning to turn and temperatures dipping to the low 40's, it seemed like the perfect…
More

Info

›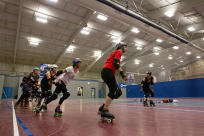 The competitive landscape is ever changing and growing. Watch out mainstream sports, those "little"…
More

Info

›