Track & Field Facilities
Track and field is taken seriously here in the Eugene, Cascades & Coast region — after all, Eugene is TrackTown USA!
We've hosted many major track and field events including the Prefontaine Classic, Division I NCAA Track & Field Championships and the U.S. Olympic Team Trials - Track & Field, all multiple times. In 2022, we will hosted the World Athletics Championships Oregon22 at Hayward Field at the University of Oregon — the first time this acclaimed international event was held in the U.S. 
From small to big, from sprints to marathons; our community turns out to support running events with enthusiasm, both volunteering and cheering! And athletes will enjoy our region's many scenic running paths along with the tributes to track history throughout the city.
Want to add your track and field event to this esteemed list? Your athletes will love the opportunity to compete on Coach Bill Bowerman and Steve Prefontaine's turf!
So let's talk track and field. Give us a call to make your next experience one to remember, here in the Eugene, Cascades & Coast region.
MAP IT
The newly renovated Hayward Field at the University of Oregon is a world-class track & field facility. Completed in 2020, the venue seats 12,000 (expandable to 25,000) and includes modern men's and women's locker rooms, an equipment room, video room, weight room, indoor practice area, and training and sports medicine facilities. Fans enjoy unobstructed sight lines throughout, great acoustics, proximity to athletes and spacious seating. The multi-story landmark tower features a lobby filled with interpretive exhibits, an observation deck, viewing areas, elevator, and a staircase to the top. The 40,000-square-foot Hayward Hall provides a museum-style experience with tributes to Historic Hayward Field and prior events, coaches and athletes.
1580 E 15th Ave, Eugene OR 97403
MAP IT
Lane Community College boasts exceptional indoor and outdoor facilities, including recent state-of-the-art upgrades to the track & field and soccer facilities. No stranger to hosting large events, LCC regularly hosts Oregon State High School championships, and most recently hosted the NW Athletic Conference Soccer Friendlies.

4000 E 30th Ave, Eugene OR 97405

P: 541.463.3000

Book Now
MAP IT
Provides an outstanding multi-use venue for rural community engagement, education, economic opportunities, wellness and sports. The track is a cross country runner's delight set amongst the beautiful Cascade forests, close to lakes, rivers, hot springs and miles of running and hiking trails. The track is home to the McKenzie High School Eagles and host to track meets, camps and a variety of special events. A new building for concessions, restrooms and meeting rooms was added in 2013. The McKenzie Community Track is less than an hour from Eugene and just over an hour from Bend.

51326 Blue River Dr, Blue River OR 97488

P: 541.822.3451

Book Now
WE CAN HELP YOU FIND THE RIGHT VENUE
J.B. Carney
Senior Director, Sports
J.B. oversees the Eugene, Cascades & Coast Sports Commission, focusing on growing the local sports event economy through excellent sales and services programs and effective target marketing. J.B.'s professional experience as a general manager and director of sales at a variety of hotel properties dates back to 2005. He holds a Bachelor's degree and Master's of Science degree from Oklahoma State University.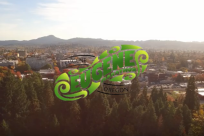 The Eugene Marathon is rated as "One of the Best Marathons in the World" according to Runner's World…
More

Info

›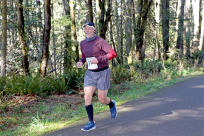 My first Cottage Grove half marathon was the Bohemia Mining Days Half Marathon in the mid-1980s.…
More

Info

›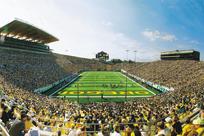 There's always a full schedule of sports events in the region during the summer months, but…
More

Info

›