As we dive into the summer months in the Willamette Valley, there's a general air of optimism. Visitors are once again exploring our region, businesses are reopening, hotels are being booked and events are planned.
COVID-19 has brought extreme challenges both globally and locally and now the goal is to re-open safely and create the new normal. We've also become very aware of the potential dangers of indoor air and surfaces. We learned how to properly wash our hands and acronyms like PPE. We also gained a sense of preciousness of our loved ones, co-workers, friends and employees.
So how do we transition to the post-Covid world while addressing the challenges ahead like the next virus variant, flu season and even fire smoke?
Enter ActivePure, a NASA-developed, hospital-grade technology that's providing innovative solutions to air and surface sanitation. It's relied upon in acute care settings like the Cleveland Clinic, Health Canada, California Department of State Hospitals, The Cotton Bowl, 26 Professional Baseball Teams, The Pentagon, restaurants, schools, event venues, stores, meeting rooms and homes.
PROACTIVE PATHOGEN DEFENSE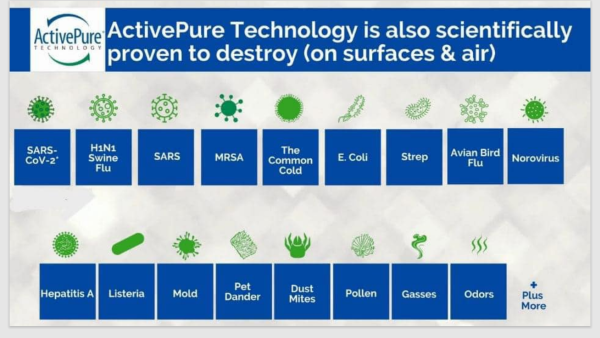 In independent third-party laboratory tests, ActivePure has been proven to reduce up to 99.99% of pathogens including SARS-CoV-2 (the virus that causes COVID-19), Avian influenza, E.Coli, MRSA, Norovirus, Staph bacteria, Candida, Swine Flu, Hepatitis, Legionella, and more. It also purifies fire smoke, mold, allergens and VOCs and even treats surfaces.
Unlike passive air filters, purifiers & other systems, ActivePure proactively seeks out pathogens, continuously protecting any indoor space by creating safe, oxidizing molecules.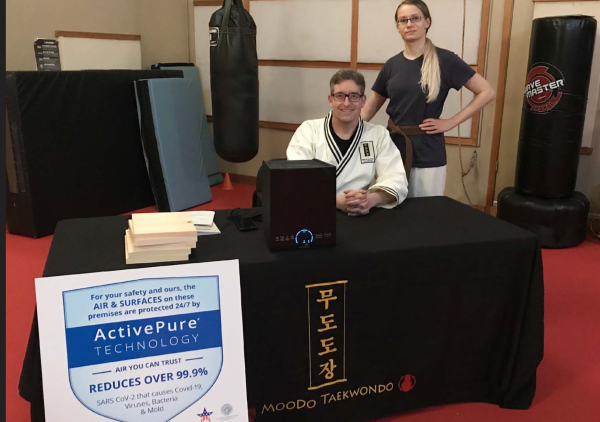 ActivePure technology is now available locally by contacting one of our own Travel Lane County members, Lada Korol, who is an Independent Representative with Vollara. She discovered it because she needed a science-based solution to scrub the air and rebuild consumer confidence at MooDo Taekwondo, a Eugene-based Martial Arts school and event space she helps her partner, Tim Greathouse, run. "We invested in this technology to protect our students and instructors as we were cautiously emerging post-Covid. We had such an overwhelmingly positive response that I decided to share this incredible innovation with my fellow business owners." - Lada Korol
More info: https://vollara.activepure.com/   Product info: www.LadaKorol.com