Back To Previous Page
Holiday Spirits to Lift Your Spirits
Published: December 22, 2021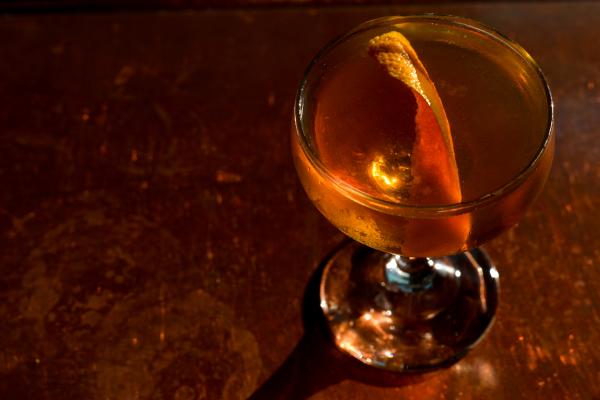 Time to mix up your favorite holiday cocktail! Pair a take-out meal with a take home cocktail kit and some locally distilled rum, vodka or gin. Or remember what it is like to dress up and go out? Slide onto a barstool to enjoy a holiday-themed cocktail with the festive buzz of being out and about.
Here are some of our favorites:
rye's Whiskey & Chocolate Pairings
Cocktails are served up "historically accurate" at rye, so you'll get your favorite wintery warm drink mixed up the proper way — or indulge your senses with their special whiskey and chocolate pairing menu. Chocolates, toffees and caramels are matched with the best whiskey or bourbon to bring out all the flavors. Relax at one of their cozy tables and sip and nibble your way through the holidays!
Le Bar Cocktails
Once again, Marche's Le Bar is pouring drinks. Choose from their selection of festive holiday concoctions, including "Le Bar Nog" and the vegan "Not Buttered Rum". The sparkling atmosphere of one of Eugene's most esteemed culinary venues has the perfect pizazz for a holiday toast.
Heritage Distilling Co. Cocktail Kits
From bartender tools to their many "Bar in a Jar" offerings, Heritage Distilling Co. is your online one-stop gift shop. There are many to choose from, but we recommend the Fig Old Fashioned Cocktail Kit complete with two glasses and their Bloody Mary Cocktail Kit that comes with pepperoni straws. Pick up their advent calendar also, for a little nip each day. And just released — The Cocoa Bomb, a chocolate flavored bottle of whiskey! 
Need some in person cheer? Heritage Distilling Co. now has two tasting rooms in Eugene — the Whiteaker Neighborhood and at Market Alley. Order a "Spiked Eggnog" or a "Cranberry Gimlet" from their robust holiday cocktail menu.
Thinking Tree Spirits "Ready to Go" Cocktails
Thinking Tree Spirits is known for their gorgeous drink presentations at the bar and their beautiful bottles to take away. Show up at a party with a bottle of Thinking Tree Spirits' pre-made cocktails ready to serve — no bartender needed! These classics include Gin Gimlet, Moscow Mule, Tom Collins, Old Fashioned and Dark & Stormy. Each bottle will serve four.
Izakaya Meiji Company Cocktail Mixers
This destination restaurant in the Whiteaker neighborhood features several sake mixes including their Savory Watermelon Shu-Hi and their Lemon Ginger Shu-Hi. But best of all, you can order an 8 oz. jar of Izakaya Meiji's cocktail cherries that have been aged in bourbon and a house spice blend. With the Whiteaker distillery district right there, stock up your liquor cabinet before heading home.
The Vintage's Holiday Flair
Housed in a historic house, The Vintage has a reputation for spectacular drinks from fishbowl size happy hour specials to an extensive offering of mocktails. Check out their Apple Gin Toddy decked out with an elegant cinnamon stick, just right for sipping on their outdoor patio. Please note, The Vintage will be closed for a two week winter break around the Christmas holiday.
Sixth Street Eugene Holiday Style
This casually comfortable grill where you may go to watch sports goes big when it comes to cocktails. Sixth Street Restaurant & Sports Bar is serving up a holiday favorite — "The Gingersnap" in a martini glass! From decadent Bloody Marys to spiked hot chocolate with marshmallows, their skilled mixologists know how to put together some memorable drinks.
Tavern on Main Retro Drinks
This Art Deco eatery has throughly squashed any memory of Prohibition with a stunning selection of beautiful and tasty cocktails. Tavern on Main puts their own twists on all the winter classics as well as mocktails. Enjoy a truly upscale dining and drinking experience this holiday!
Sip From a Pineapple at The Monkey's Paw Tiki Bar
Did somebody say "boat drinks"? Just when the cold, wintery days have got you down...head over to The Monkey's Paw Tiki Bar in Springfield for some amazing cocktails presented old school with umbrellas and all the classic garnishes that will transport you to a warm, tropical place in your imagination. It's your happy place!
Whisk(e)y Lab at PublicHouse
Duck into this dark and dreamy whiskey bar and enjoy some perfect wintery drinks. The bartenders here know their whiskey and can make great recommendations.
Provisions South Hot Toddy
Warm up with Provisions South's hot toddy mixed up with bourbon, fresh lemon, honey syrup, lemon and allspice bitters. Sip it under the tent in their outside seating area, or if you'd like something to go or to gift— order their "Wish We Were at a Parisian Bar" gift set online.
Local Liquor with rokz Infusions
Be your own bar master. Pick up a bottle of Swallowtail gin or Wolf Spirit vodka and combine it with a rokz infusion made here in Oregon. This time of year the cranberry or cinnamon and spice is perfect! Patience is required because it takes a few days, and several swirls of the bottle, but that is part of the fun. Finish any concoction with rokz salt or sugar rim mixes.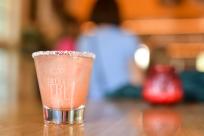 From small mountain distilleries to urban operations to coastal tasting rooms, discover Eugene's artisan distilleries. …
More
›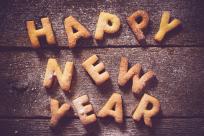 Plan a festive New Year's Eve to welcome in the new year and all the good things to come…
More
›