Media & Research
Travel Lane County's public relations team welcomes your interest in the Eugene, Cascades & Coast region of Oregon.
We have lots to share from story ideas to images and b-roll. We work closely with media and industry professionals to provide editorial support, fact checking, industry research and reports, permit recommendations, trip coordination and site tours, and local contacts with regional sources and authorities.
Contact us today to get started!
Story Ideas & Inspiration
Taste the Eugene Ale Trail
Explore Eugene's brewery scene with the Eugene Ale Trail. Follow more than 20 breweries to discover why Oregon has a reputation for amazing craft beer.
Ride the Mountain Biking Capital of the Northwest
Oakridge has over 300 miles of single track trails for riders to explore. It is also the midpoint to the Oregon Timber Trail – Travel Oregon's state-wide mountain bike route that takes riders from Washington to California.
Find North America's Largest Coastal Dunes
The Oregon Dunes National Recreation Area spans more than 40 miles along the central Oregon Coast. This expansive stretch around the city of Florence is home to sandboarding, dune buggy rides and horseback expeditions!
EUG 20x21 Mural Project
Drawing international muralists and street artists, this amazing mural project is bringing renewed interest in the arts and culture vibe throughout the area.
Explore the Bounty of Oregon with the South Willamette Food Trail 
The South Willamette Valley Food Trail features a range of itineraries that showcase the agricultural stops and foodie destinations through the Eugene and Cascades area.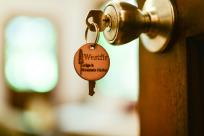 From the solitude of evergreen forests, to the charm of valley vineyards, to the beauty of…
More

Info

›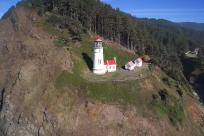 This is a lighthouse for all seasons! An Instagram-worthy lighthouse on the Oregon Coast, the…
More

Info

›
You Might Also Want to Know About...

Plan your trip to Eugene, Cascades & Coast.