Sports Facilities
Find a Pacific Northwest sports facility in the Eugene, Cascades & Coast region for your next local, regional or national sports event. Oregon is known for its beautiful and natural sports venues from mountain slopes to epic lakes to grassy valley fields. Trails abound for mountain biking and running. Within city boundaries, the frequent occurrence of cycling, running or other sporting events translates to experienced local planners.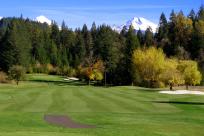 Combine stunning vistas with top-tier golf venues and the result is gorgeous greens and scenes in…
More

Info

›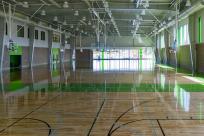 Planner Basketball Venue Guide This beautiful region of Oregon is home to many basketball…
More

Info

›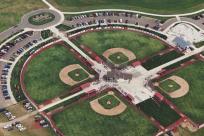 Planner Ballfield Guide The Eugene, Cascades & Coast region of Oregon offers many great facilities…
More

Info

›
Sports Venue Types
From school fields to private facilities, the Eugene, Cascades & Coast Sports Commission staff is well-versed in the local venue inventories and specifications. We can help you find the perfect place for your sports practice, competition, game or exhibition.
We Can Help You Find the Right Venue
J.B. Carney
Senior Director, Sports
J.B. oversees the Eugene, Cascades & Coast Sports Commission, focusing on growing the local sports event economy through excellent sales and services programs and effective target marketing. J.B.'s professional experience as a general manager and director of sales at a variety of hotel properties dates back to 2005. He holds a Bachelor's degree and Master's of Science degree from Oklahoma State University.
Search All Local Sports Venues
Browse indoor and outdoor venues by region or facility type.