Weddings
Eugene, Cascades & Coast
An Oregon wedding makes a beautiful memory.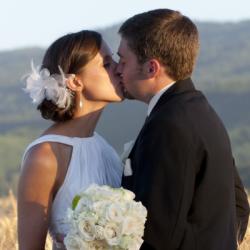 Whether you live here, have family here, met here, or just love the romance of the Pacific Northwest; the Eugene, Cascades & Coast region is an excellent destination for weddings. There is so much to do here! Enjoy fine regional dining and great wines, many microbreweries, farmers' markets and community festivals, outdoor adventures from sandboarding to hiking, waterfalls, beaches and an entertaining arts scene!
Gather your family and friends together to celebrate one of life's most important milestones along the beautiful Oregon Coast, in the lovely Willamette Valley or up in the scenic Cascade Mountains.
Get married in Eugene - Springfield or in a smaller neighboring town, in a classic white church or in a wildflower meadow. Step by step, we can help you plan the perfect Pacific Northwest wedding.
Wedding Planning
Rely on our wedding experience, creativity and enthusiasm. For questions and complimentary assistance, please email Linda Norris or call 541.743.8756. We will get you started!
Married in Oregon
"Between a UO Doctorate program, work schedules, and numerous travels, My fiancé and I have both struggled to find time to plan our upcoming wedding. We have over a hundred guests traveling from the Midwest to Lane County so we wanted to provide unique activities and creative attractions to enhance their stay.
The Eugene, Cascades & Coast website was the perfect reference to guide our incoming visitors to all of the attractions Lane County has to offer. We have already received word from guests that they plan to utilize activities found on the site including Eugene Ale Trail and Pinot Bingo.
Thank you so much for making this a seamless process for us!" - Caitlin Casey