Back To Previous Page
Fourth of July Celebrations & Fireworks
Published: June 16, 2019
Red berries, white wine and blue skies, summer and the July 4th spirit are definitely alive and well in the Eugene, Cascades & Coast region. There's no better place to spend America's birthday than right here. Here are our top picks for things to do for the Independence Day holiday.
Eugene Emerald's Baseball Game & Fireworks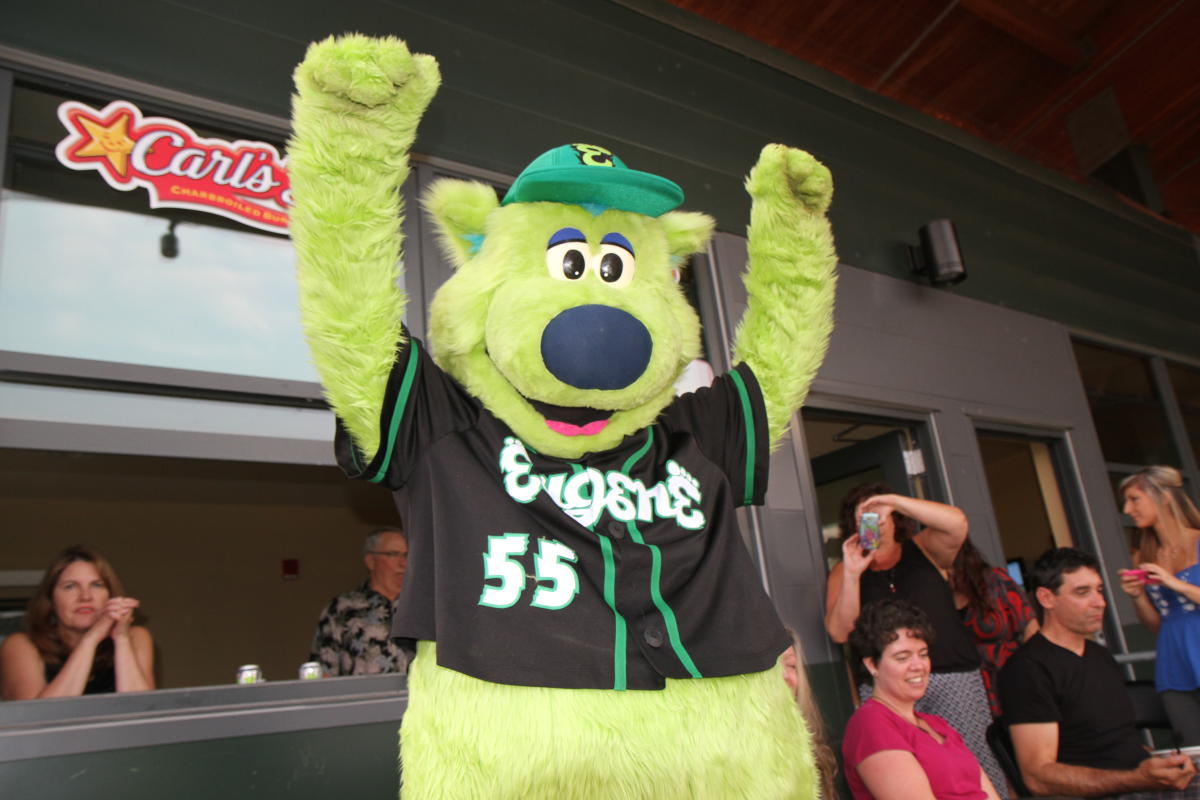 Eugene Emeralds Sluggo at PK Park  

July 4, PK Park, Eugene - Celebrate Independence Day with Sluggo and his crew. Fantastic fireworks follow the Eugene Emeralds v. the Everett AquaSox showdown. What is more American than a baseball game and a hot dog?
Creswell Parade & Fireworks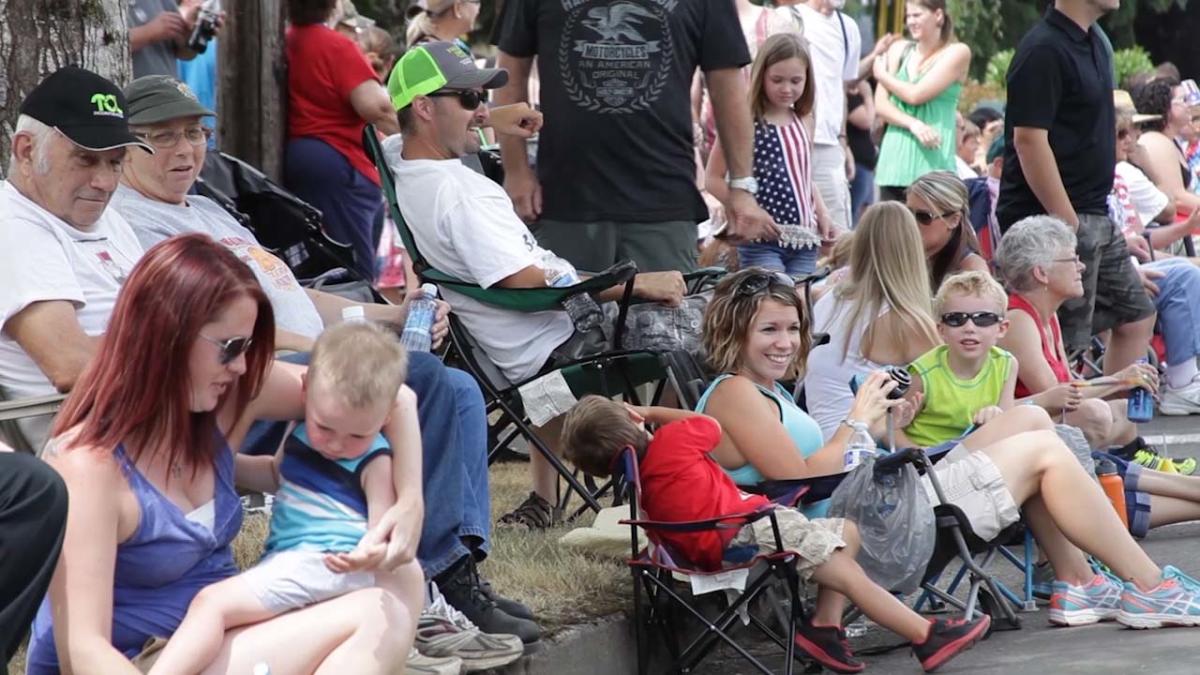 Fourth of July Parade in Creswell  

July 4, Creswell - Small towns always seem to put on the best parades. This is definitely the case with the Creswell July 4th Celebration. It's one of the biggest parades in the state, full of heart, spirit and fun. And starting with a pancake breakfast, the fun stretches out the whole day with festivities all around town.
Aquafina Oregon Track Club Butte to Butte Race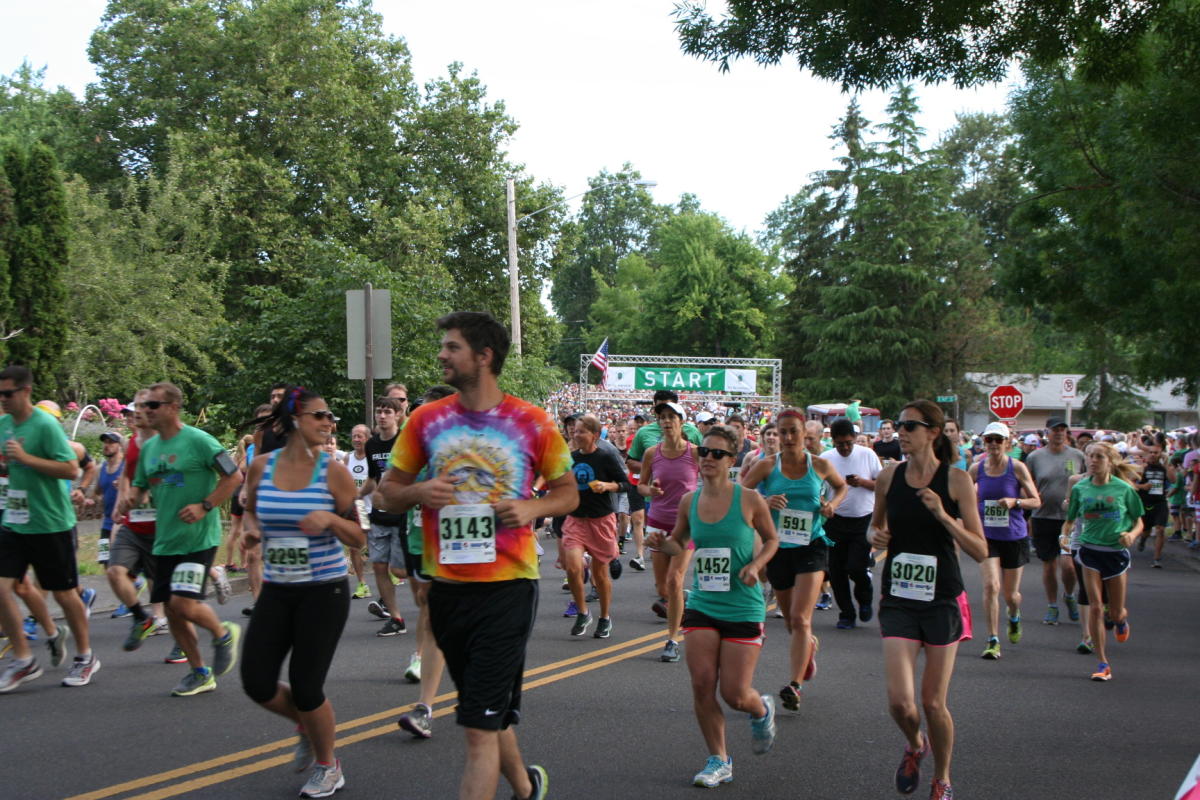 Butte to Butte Fourth of July Race by Taj Morgan  

July 4, Eugene - A Eugene tradition - running! The Oregon Track Club hosts a spectacular run between our two largest peaks. Be part of the Aquafina Oregon Track Club Butte to Butte, an event beloved by TrackTown USA. The 10K road race starts at the base of Spencer Butte in South Eugene, winds through the streets of downtown Eugene and ends at the base of Skinner Butte. 10K too far? Sign up for the 5K run or 4.5 mile walk.
Art and the Vineyard & Freedom Festival Fireworks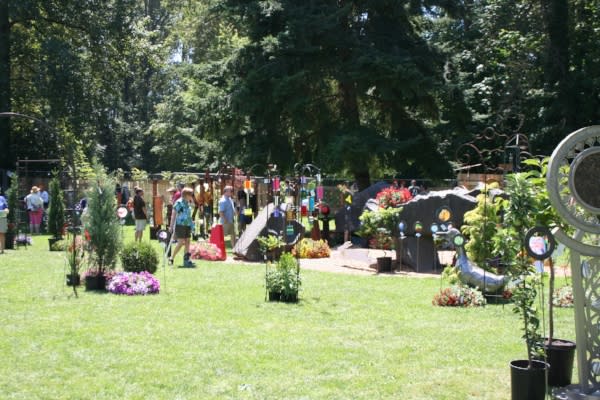 Art and the Vineyard by Taj Morgan  

July 4 - 6, Alton Baker Park, Eugene - Celebrate the Fourth with live music and an amazing fireworks show in the park. During Art and the Vineyard, sip local wines as you meander through galleries and exhibits nestled along the Willamette River. Art and the Vineyard showcases work from hundreds of artists from all over the Northwest. Paintings, sculptures, lawn art and jewelry of the utmost quality make this a must-do event for art aficionados.
Float the McKenzie River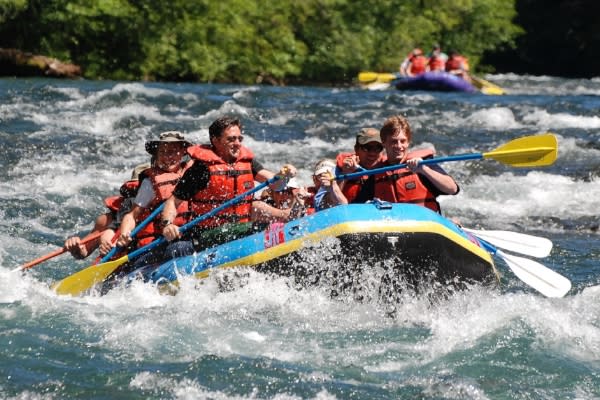 River Rafting the McKenzie River by A Helfrich Outfitter  

All week, McKenzie River - Cool off in the beautiful clear waters of the McKenzie River. From white water rafting to easy floats, enjoy the natural beauty of the Cascades. Paddle kayaks or take a jet boat tour too! On July 5, enjoy fireworks at the Tokatee Golf Club Celebration.
4th of July "Light of Liberty" Celebration & Fireworks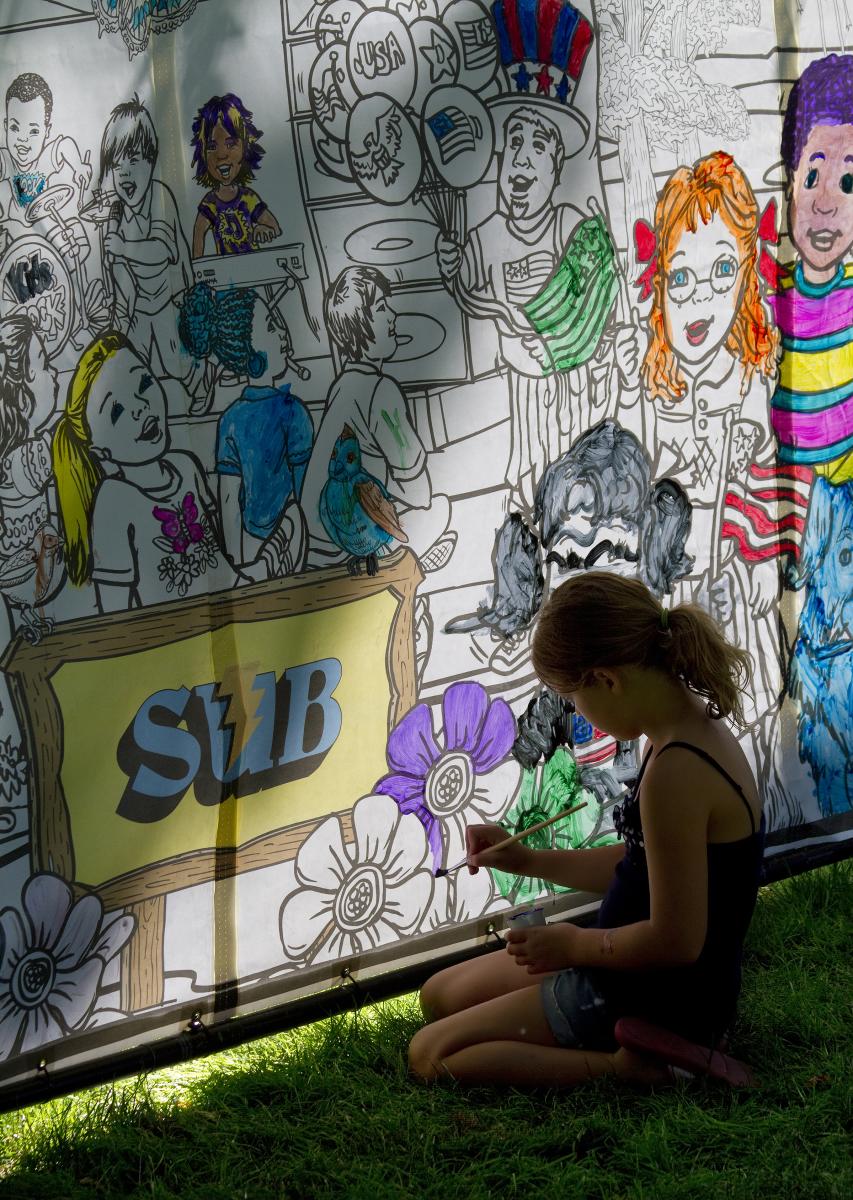 Coloring at Island Park, Springfield by David Putzier  

July 4, Island Park, Springfield - Springfield's "Light of Liberty" event is all about family entertainment with pony rides, magic shows, critters, crafts, food and fun in the park. Enjoy live music and, of course, a fabulous fireworks show to the heart of Springfield. Come early, as this is popular event.
Eugene Pro Rodeo & Fireworks
Eugene Pro Rodeo Bull by Jeff Green  

July 3 - 6, Oregon Horse Center, Eugene - The Eugene Pro Rodeo promises amazing feats of daring and skill. Cowboy dances and fireworks every night. Yeehaw!
Historic Old Town Florence Fireworks
Old Town Florence by Cari Garrigus  

July 4, Oregon Coast - Watch traditional fireworks over the Siuslaw River, launched from a barge. Enjoy the festivities of a historic waterfront town with kites, taffy and clam chowder. 
Cottage Grove Speedway & Fireworks
Cottage Grove Speedway by Eugene, Cascades & Coast  

July 4, Cottage Grove - Watch the dirt fly as drivers from across the region go all out at the Cottage Grove Speedway. At the end of this romping good time enjoy a booming fireworks show. You ready to roar?

For more events visit our calendar. 

SaveSaveSaveSaveSaveSave