Airports & Airlines
Fly to Eugene with air service by Alaska Airlines, Allegiant Air, American Airlines, Avelo Airlines, Delta Air Lines, Southwest Airlines and United Airlines. These airlines offer direct flights to the Eugene Airport (EUG) from:
Please note: Some airlines may have temporary service changes. Please check with the airlines directly.
Private planes and helicopters also utilize the region's many smaller air fields from the Cascades to the coast. Hobby Field Airport in Creswell is a popular destination for private planes. Incoming pilots can play a round of golf at the nearby golf course or enjoy farm-to-table dining in downtown Creswell. From air tours to aviation museums, the region is home to a strong aviation culture.
The Eugene Airport (EUG)
The Eugene Airport is a two-level airport with "B" Gates downstairs and "A" Gates upstairs. It is open 24 hours, with ticket counter operations generally beginning at 3:30 a.m. However, as each airline supports unique schedules, ticket counter hours of operation vary. Parking options include short term/handicapped parking, long term parking and an economy lot with a 24/7 shuttle service. There are also a variety of ground transportation options available from shuttles to ride share.
The Willamette Grill, a full service restaurant and lounge, is open to the public with access through the lobby adjacent to the security checkpoint. It also offers menu options to travelers inside the secure waiting area for "B" Gates. Inside security upstairs by the "A" Gates, you'll find the Coast to the Cascades Café and coffee bar. The Eugene Airport features two convenience stores, one outside security with public access and one inside security upstairs near the "A" Gates. Visitor information and assistance by volunteer "airport navigators" is available near baggage claim on the ground floor.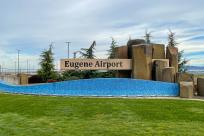 Air service around the country continues to evolve as airlines address pilot and plane shortages. Fortunately for residents in the Eugene,…
More

Info

›
Aviation History
Oregon has a rich aviation history and attracts many aviation hobbyists. Browse restored planes and enjoy fascinating flight stories at the Oregon Air & Space Museum and the Oregon Aviation Historical Society. There are annual "fly-ins" in Cottage Grove which offer bi-plane rides, pancake breakfast and the opportunity to see some very special aircraft and talk with pilots.
The Oregon Coast Military Museum, adjacent the Florence Municipal Airport, tells the military story through dioramas and memorabilia donated by local residents.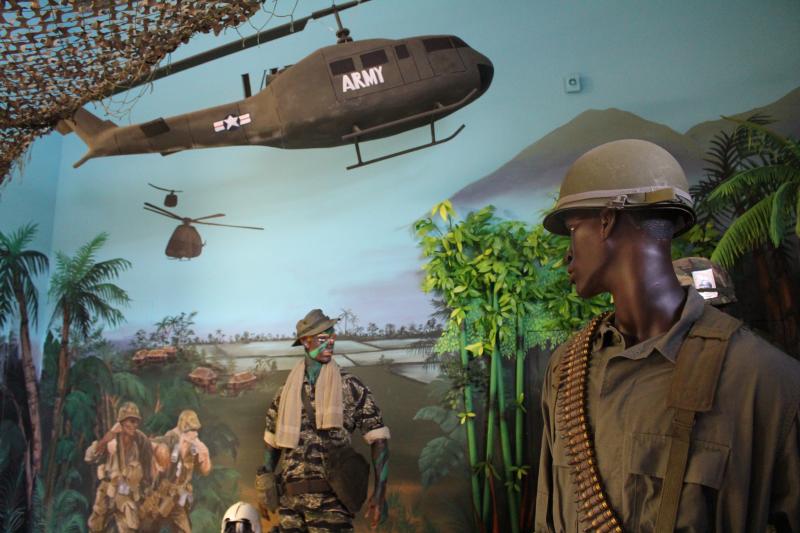 Oregon Coast Military Museum Vietnam Diorama by Angie Riley