Back To Previous Page
McKenzie Pass Hwy 242 Opens to Cyclists
Published: May 03, 2013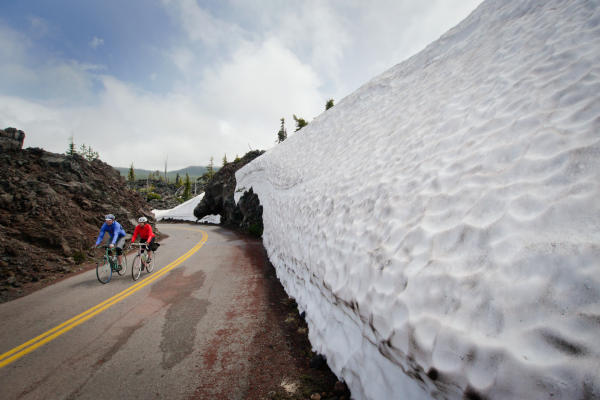 The McKenzie Pass Scenic Bikeway is officially open for the season for cyclists and pedestrians. Highway 242 opened this week to bikes only while the rest of the snow melts. This is a rare opportunity to ride the scenic and challenging 40 mile stretch without dodging cars.
The road ascends 2,000 feet, tracing an old 1860s wagon route. You'll pedal through a corridor of snow, past 2,000 year-old lava fields and Dee Wright Observatory with unobstructed views of waterfalls and snow-capped mountains.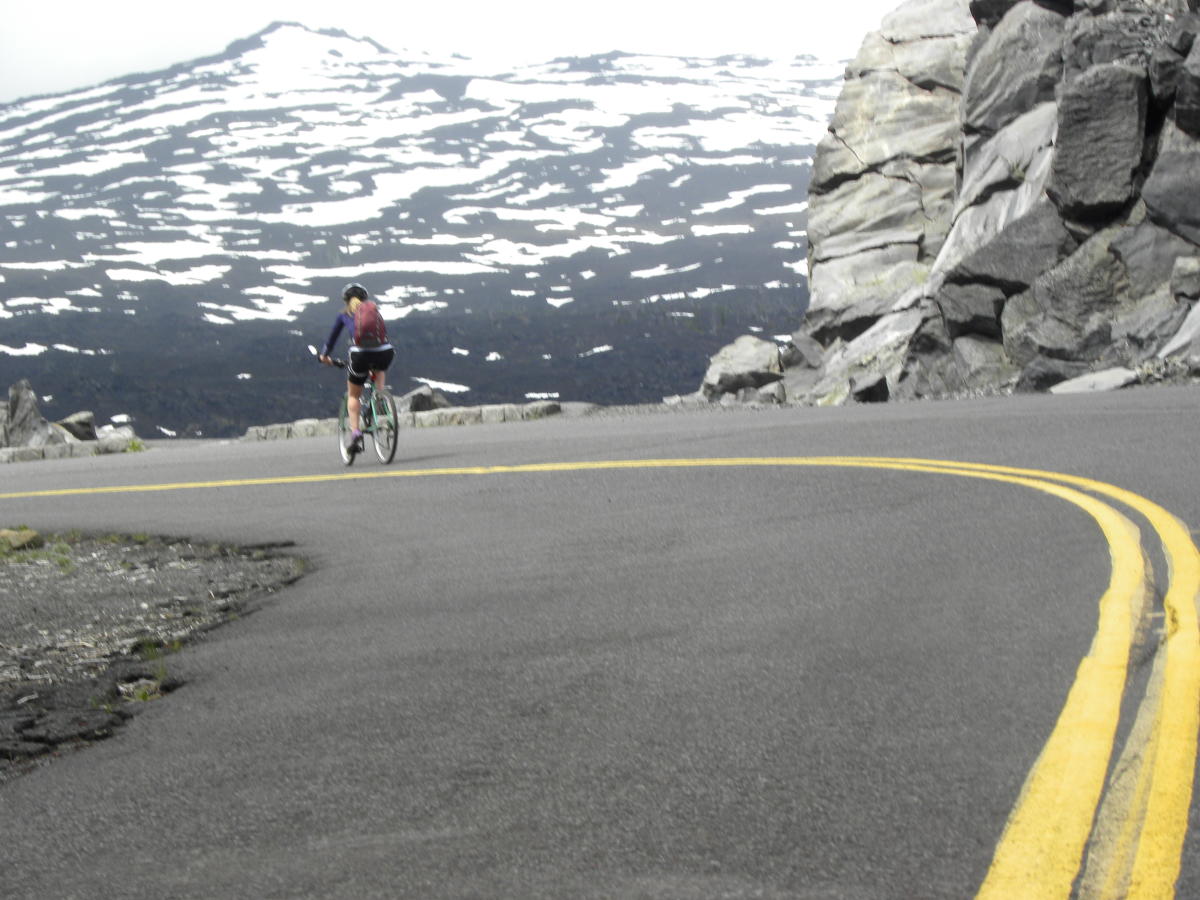 McKenzie Pass Scenic Bikeway by Molly Blancett
We recommend you start on the west end where Highway 242 meets Highway 126. Book a room at Belknap Hot Springs and head east over this spectacular pass. Stay the night to get an early start. After the ride, rest your body with a soak in the mineral hot springs pools. The riverside view, the warmth and the surrounding forest will leave you relaxed, refreshed and ready for your next ride. 
Top photo by Ross Roca
Comments