Back To Previous Page
McKenzie Pass Hwy 242 Opens to Cyclists
Published: May 27, 2019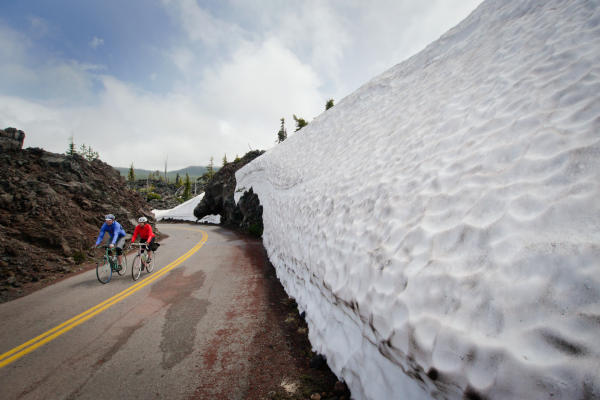 Please note: as of 6/17/19 - Hwy 242 has been re-opened to cars for the summer season.
A section of the McKenzie Pass Scenic Bikeway is open for limited weekend access to cyclists and pedestrians from Sisters to the Dee Wright Observatory. Each year this is an eagerly anticipated time exclusive to bicycle access prior to the scenic road opening to vehicles.
Earlier this spring, the Oregon Department of Transportation began plowing historic Highway 242 after record breaking winter snowfall. The full route is not expected to be cleared until late June. Weekday riding is not permitted while crews continue working on the roads. On weekends, cyclists itching to tackle the ride may give it a try - just watch for rocks and tree limbs that may remain on the partially cleared roadway.
From the town of Sisters, the road ascends 2,000 feet, tracing an old 1860s wagon route. You'll pedal through a corridor of snow, past ancient lava fields and summit at Dee Wright Observatory, with unobstructed views of waterfalls and snow-capped mountains. A truly amazing experience!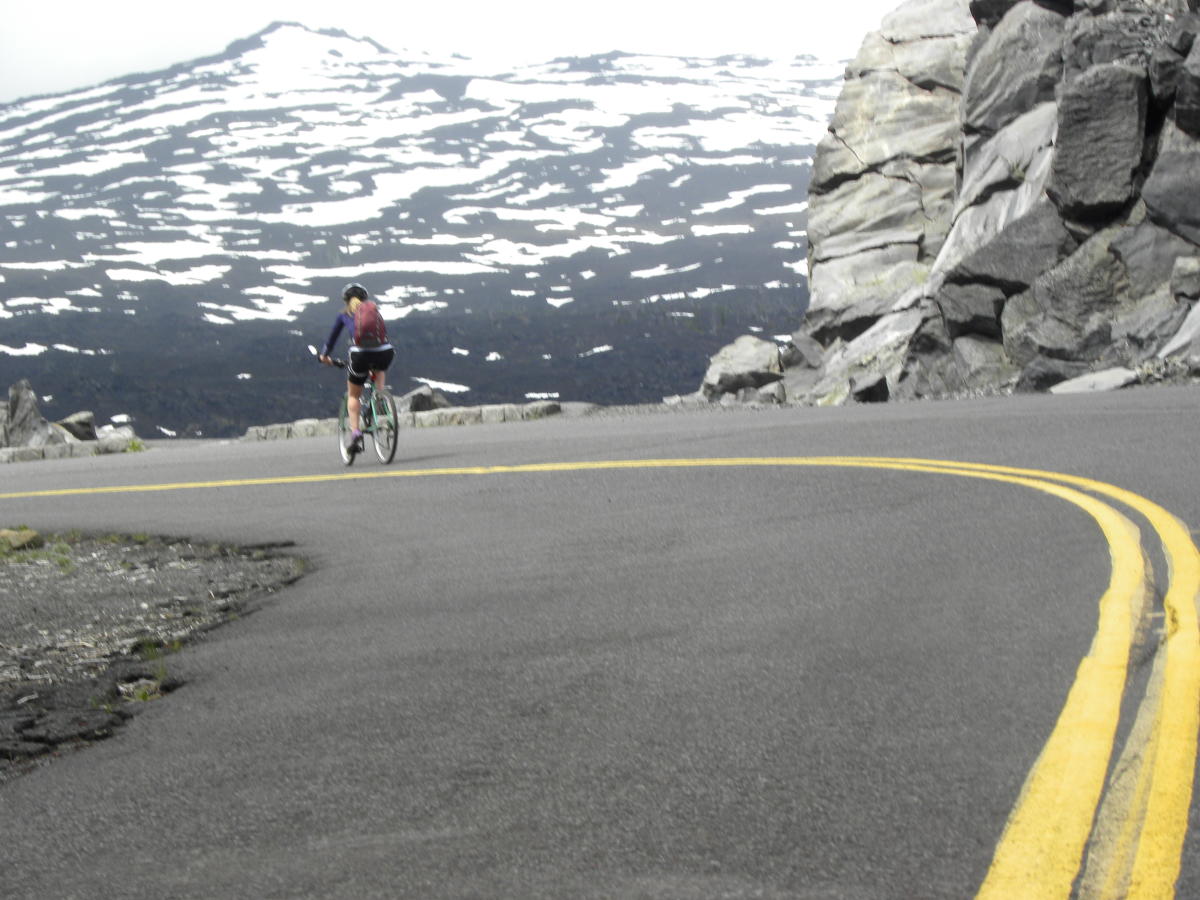 McKenzie Pass Scenic Bikeway by Molly Blancett
Highway 242 remains closed to cycling from 1.5 miles west of Dee Wright to McKenzie River/Highway 126. When this portion is open it includes a stunning descent into lush old growth forests as part of the McKenzie Pass Scenic Bikeway. Although you can't currently ride from the summit to McKenzie River, we do recommend a room at Belknap Hot Springs on the McKenzie River side. Drive from Sisters along Highway 20 over the Santiam Pass to reach Highway 126. After the ride, rest your body with a soak in the mineral hot springs pools. The riverside view, the warmth and the surrounding forest will leave you relaxed, refreshed and ready for you next adventure.
Top photo by Ross Roca