Gather in the Cascade mountains where you can refresh your spirits in the rushing waters, the steamy mineral pools and the dark green forests. Take your family on an adventure into nature while still enjoying basic comforts.
Belknap Hot Springs Resort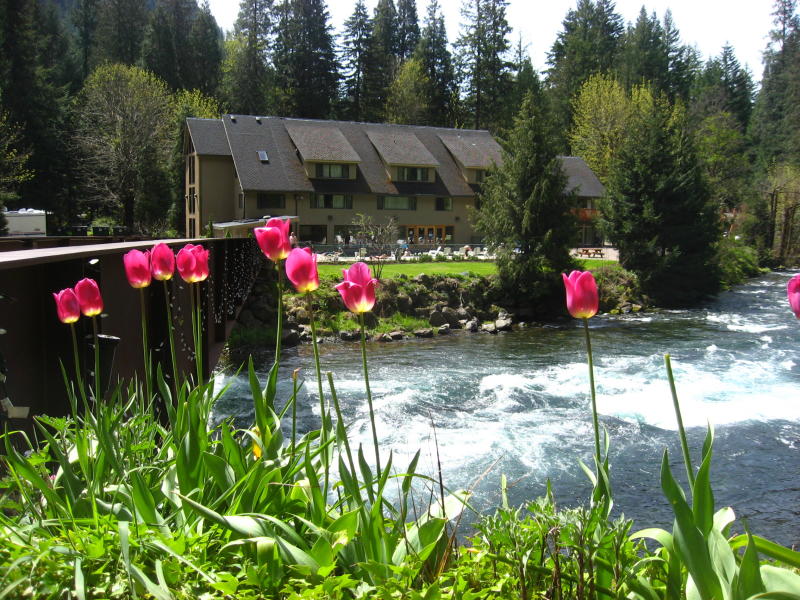 Belknap Hot Springs Resort by Kayla Krempley  

This spring, retreat to the McKenzie River for the ultimate family holiday. Belknap Hot Springs Resort is not just a peaceful getaway for your immediate family – it is also excellent for the whole, noisy extended family too! With a variety of lodging options from campsites to lodge rooms to small and large cabins; every family member can stay where they feel most comfortable. Choose a cabin to be the family headquarters for cooking family meals and hanging out.

The grounds are spread out over many acres along the McKenzie River. There are two hot spring-fed outdoor swimming pools and locker rooms just off the lodge's lobby. The kids will spend a lot of time playing in the warm pool! But what is most magical about the resort are the paths and hiking trails winding through meadows and forests. Discover the mossy "Secret Garden" with its stone ponds and water features, or cross the pedestrian bridge over the river to view the hot spring source and explore the trails along the river bank.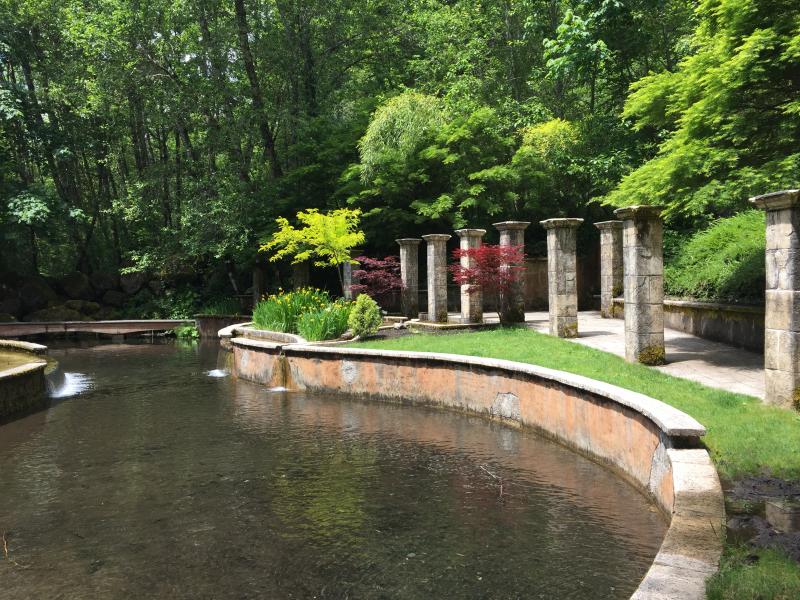 Belknap Hot Springs Resort's Secret Garden by Sally McAleer  

And while you are tucked up in the Cascades, plan a few family excursions to round out campfires and cooking together. Here are great nearby suggestions for a never forgotten family vacation:
Hike the MRT
The McKenzie River National Recreation Trail is an mixed-use, 26 mile trail along the McKenzie River and running right past Belknap Hot Springs. The lower portion of the trail is an easier hike for children and may also have earlier snow melt in the season, making way for clear but muddy trails. Stop at the McKenzie River Ranger District office for good maps and an overview of the trail.
Visit Waterfalls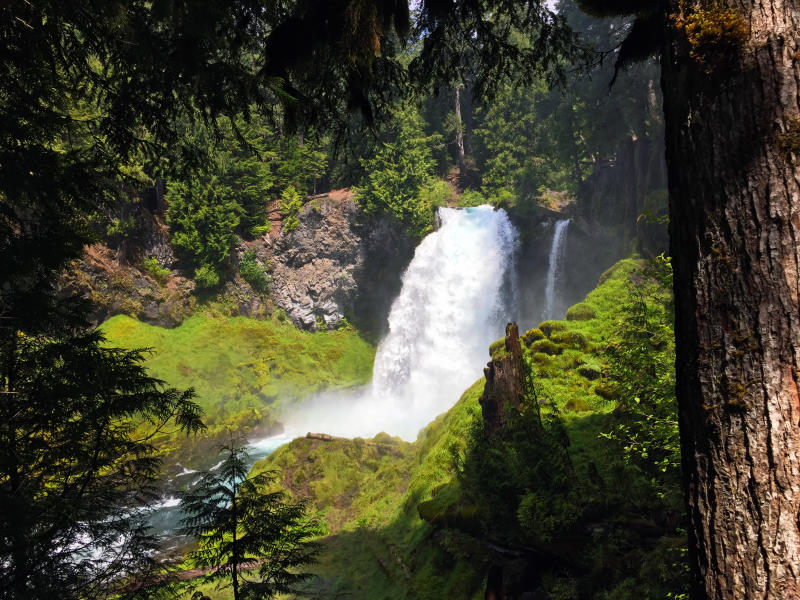 Sahalie Waterfall, McKenzie River by Sally McAleer

 

There are some worthy waterfalls to check out in this region. The consideration will be potential parking and hiking access in spring. If it is still snowy, you could snowshoe in, but if the snow has melted, be sure to checkout the waterfalls. The easiest waterfalls to see are Sahalie and Koosah. Short hikes lead to these spectacular wayside wonders. Another treat is Proxy Falls off Hwy 242. The road will be closed until June, but if you have the right snow gear and older kids you might consider snowshoeing into this waterfall – or coming back in the summer!
Book a Rafting Trip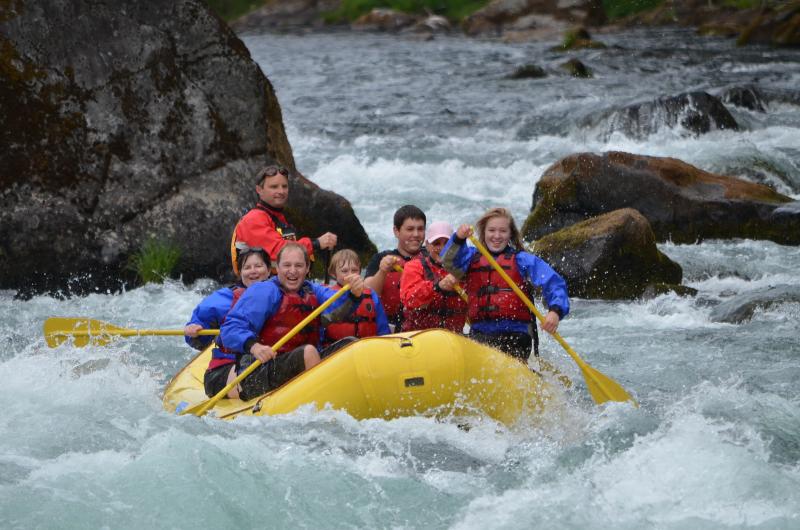 McKenzie River Rafting by TnT Whitewater Rafting

 

Brrr... it's early in the season but the outfitters usually have all the warm gear you need. If they are up and running, book a memorable family rafting trip. The McKenzie River is known for its exceptional purity and beauty. Experienced guides can take you on gentler white water excurisions at your request.
Go Fishing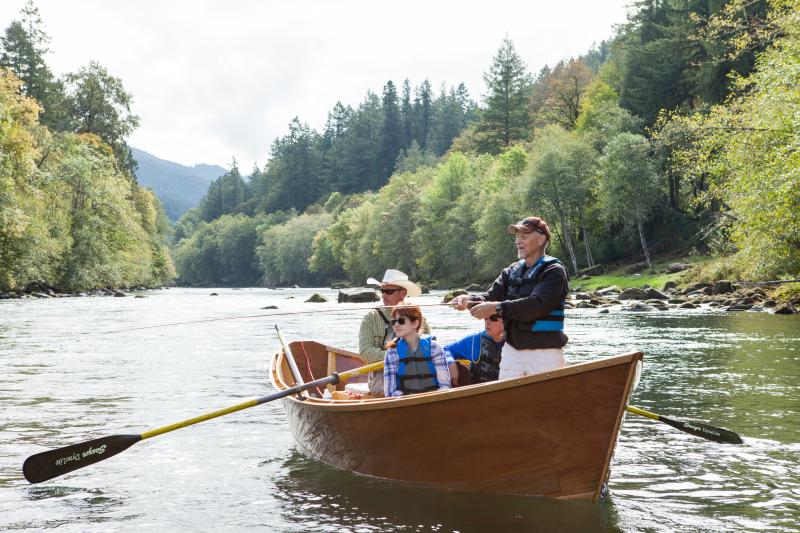 McKenzie River Drift Boat Fishing by Eugene, Cascades & Coast

 

Fishing is a (somewhat) drier option to rafting and often with splendid results in the spring! Go with a fishing guide to the best spots to fish, either along the banks or by drift boat. Depending on the section of the river and what fish you catch, practice catch and release or bring your catch home for a delicious dinner in the cozy cabin or over a campfire.
Dine at Takoda's Restaurant or the Obsidian Grill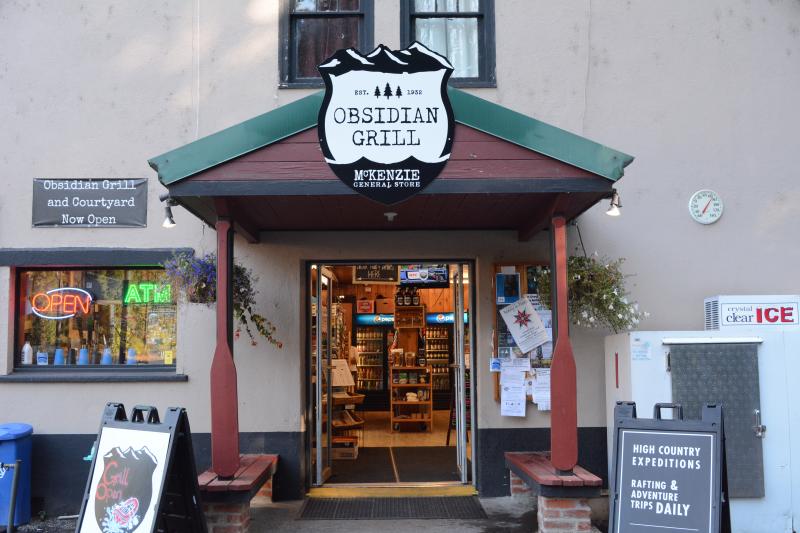 McKenzie General Obsidian Grill by Colin Morton  

Speaking of delicious dinners – you'll probably want a few meals off from cooking. Luckily there are some great family restaurants nearby. Both offer patio seating, seasonal live music and a market place for light shopping. Takoda's has been a family favorite for years with its casual vibe and great pizza. The Obsidian Grill focuses on locally-sourced and organic ingredients in a relaxed atmosphere.

Another tip on your McKenzie River family vacation is to download the app from Together Anywhere Audio Guides – they have a McKenzie River/Highway 126 tour route from Eugene which adds an interesting and educational layer to the family car ride. Get great tips and don't miss any of the cool sights along the way!