Back To Previous Page
Best Bets For Colorful Fall Hikes
Published: September 01, 2019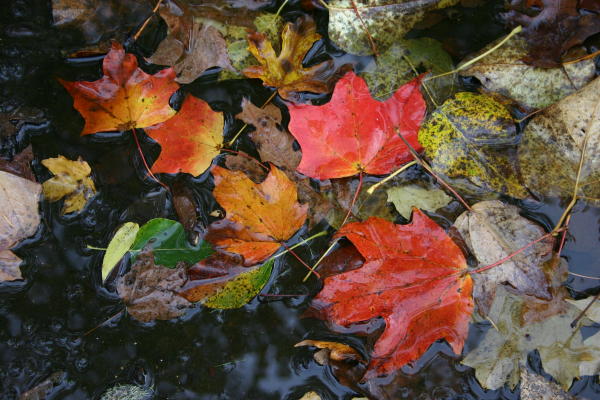 Now is the time to lace up your hiking boots and hit the trail to experience the beauty of fall in the Eugene, Cascades & Coast region. Vibrant displays of orange, gold and red contrast well against the deep green of Oregon's Douglas fir forests, making this region an unbeatable destination for fall adventurers.
Read on to find out which hikes boast some of the top fall color displays in the region, including family-friendly and accessible trails. 
Delta Old Growth Nature Trail 
Located on the Aufderheide Scenic Byway (another great fall adventure), the Delta Old Growth Grove Nature Trail is a half mile (.80 km), wheelchair accessible loop trail that allows visitors to immerse themselves in ancient old growth forests.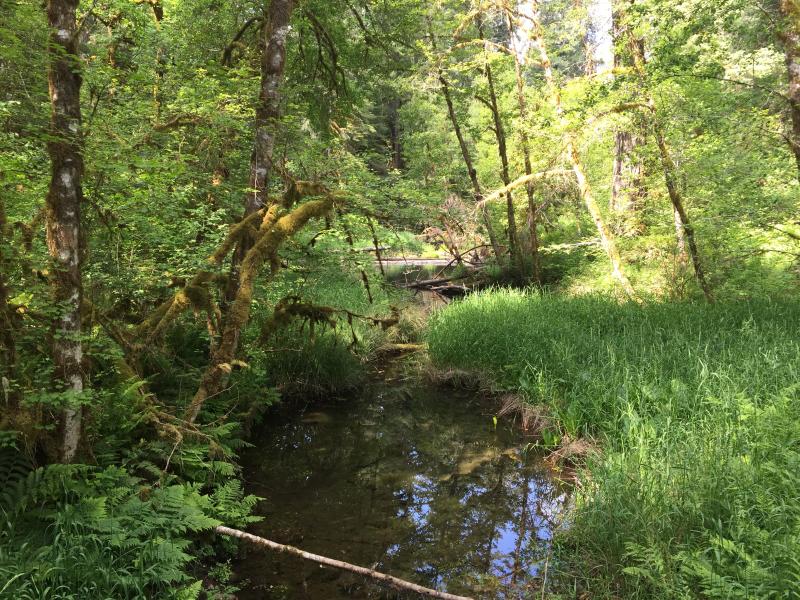 River Side Channels and Streams Meander the Forest by Sally McAleer  
Proxy Falls 
The higher elevation of Proxy Falls makes this short loop hike a great candidate for fall foliage hikes early in the autumn season. The bright-red displays of maple growing on the old lava rock make the landscape reminiscent of its volcanic history. And of course, the fanning Proxy Falls is a show-stopper year-round. Because Proxy Falls is located on the seasonally-open Old McKenzie Highway - Scenic Byway 242 make sure to check Trip Check before leaving on this hike.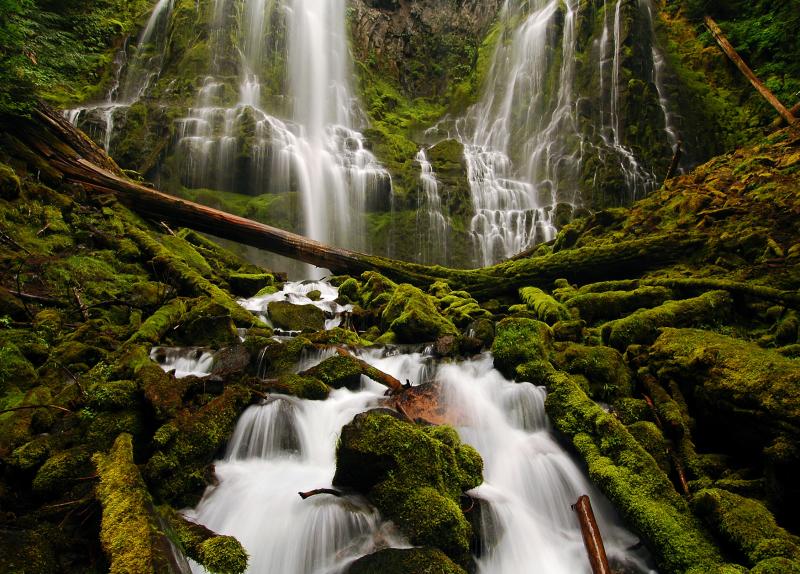 Proxy Falls in McKenzie River Region by Greg Lief  
Spencer Butte 
Located just outside of downtown Eugene, Spencer Butte is well-recognized as one of Eugene's most iconic "urban escapes." Plan a clear day for this hike and be rewarded with panoramic views from the Willamette Valley to the Cascade Mountains, featuring a landscape of colorful foliage in the fall. The short trail is steep but well maintained.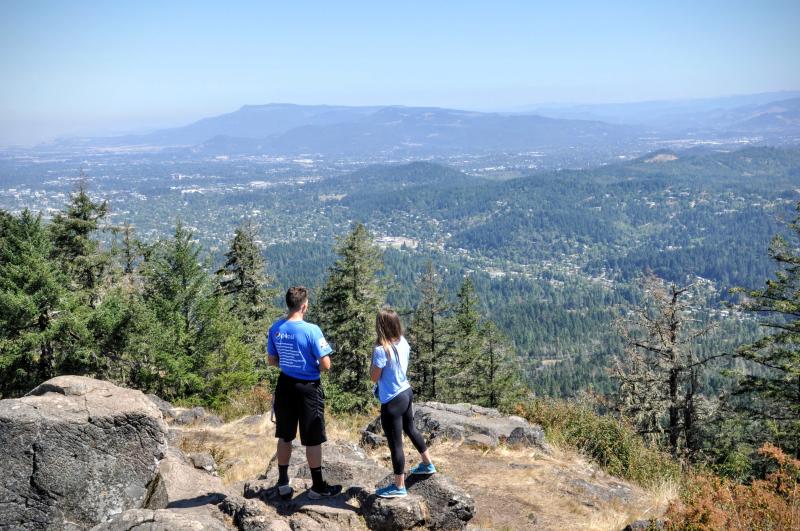 Soaking up the Views on Spencer Butte by Brandon Fralic  
Middle Fork Path 
Connecting Clearwater Park and Dorris Ranch the Middle Fork Path is a four-mile (6.4 km) long paved path weaving along the Willamette River. Plastered with fallen leaves, this path is a great option for walking, running and cycling through a canopy of fall trees.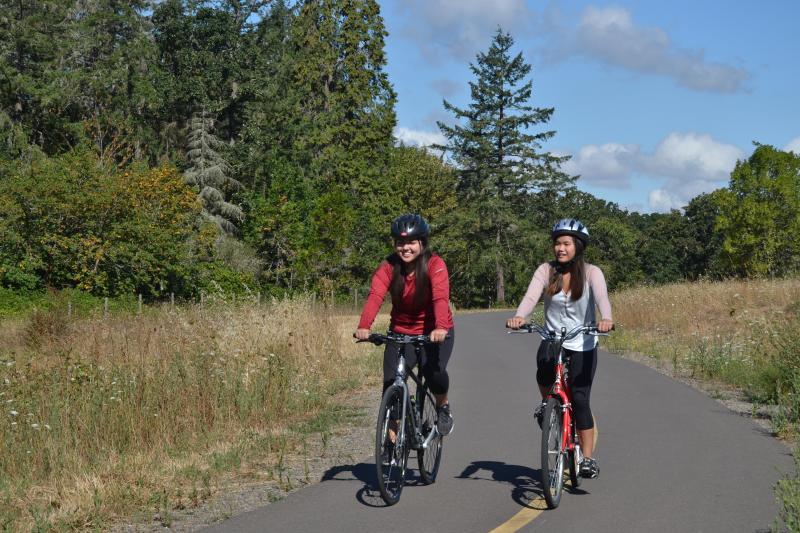 Cycling Middle Fork Path to Clearwater Park by Sally McAleer  
Pinard, Spirit, and Moon Falls
Right outside of Cottage Grove, Layng Creek is home to multiple dazzling waterfalls perfect for fall hiking. Ranging from 0.25 - 0.5 miles (.40 - .80 kms) Pinard Falls, Spirit Falls and Moon Falls are a great trio to accomplish in one day!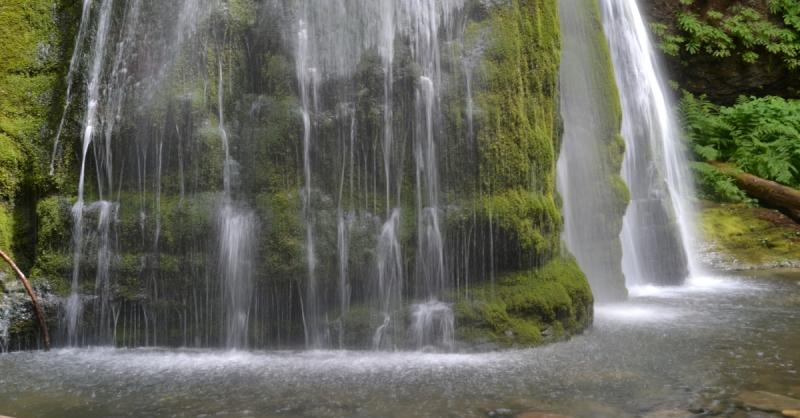 Cottage Grove's Spectacular Spirit Falls by Sally McAleer  
Sweet Creek Falls
With towering big leaf maple trees and vibrantly colored vine maples, Sweet Creek Falls is a choice-pick for any fall lover. During this family-friendly hike discover multiple small pooling falls leading to the larger fall at the end of the path. Four trailheads let you choose your trail length.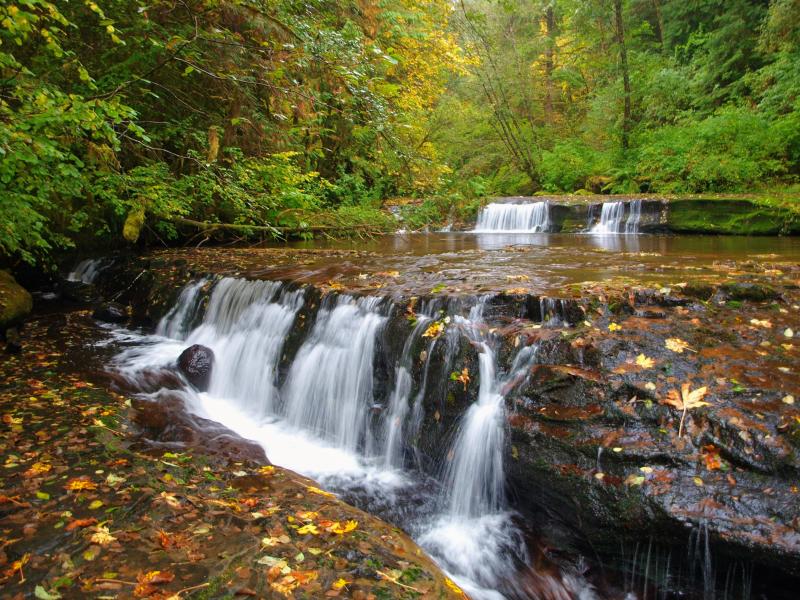 Sweet Creek Falls in Autumn by Adam Sawyer  
Plan Your Hike
Before departing for your hike, review our Adventure Checklist and visit TripCheck.com for the latest updates on road and weather conditions. The drive to the trailhead may be just as colorful as the hike itself, so slow down and enjoy the journey.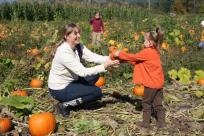 It's a well-known local secret that fall is one of the best times in the Eugene, Cascades & Coast…
More
›