Back To Previous Page
Top Things to do This Fall
Published: September 01, 2019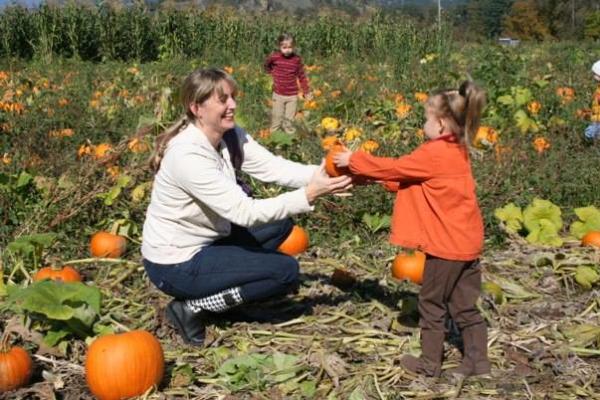 It's a well-known local secret that fall is one of the best times in the Eugene, Cascades & Coast region. Bright red, orange and yellow leaves contrast against Oregon's signature evergreens, and crisp, cool and sometimes wet days are often matched with an equal number of clear, sunny skies. Students return to the University of Oregon and the air is buzzing with fresh excitement. It's harvest time on the South Willamette Valley Food Trail and vineyards in wine country are moving from harvest to crush and preparing for Cellar Season. With younger kids back in school, this is one of the best times to catch beautiful days on the Oregon Coast and in the Cascade Mountains with fewer crowds.
Pack layers, your camera and get ready for a season of enticing culinary events, autumn festivals and amazing performing arts. Here's our guide to what's happening in the region this season, from fall foliage hikes to Oregon Duck football.
Oregon Bounty & Harvest Season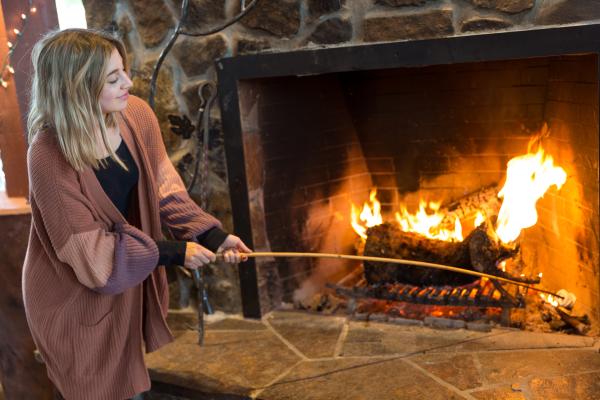 Pfeiffer Winery by Joni Kabana  
Fall is a fun time to be a foodie! Farmers' markets are still robust with fruits and vegetables and local chefs present autumn-inspired menus. Seasonal flavors infuse beer, spirits and coffee offerings. And of course, there are all the baked treats.
Duck Football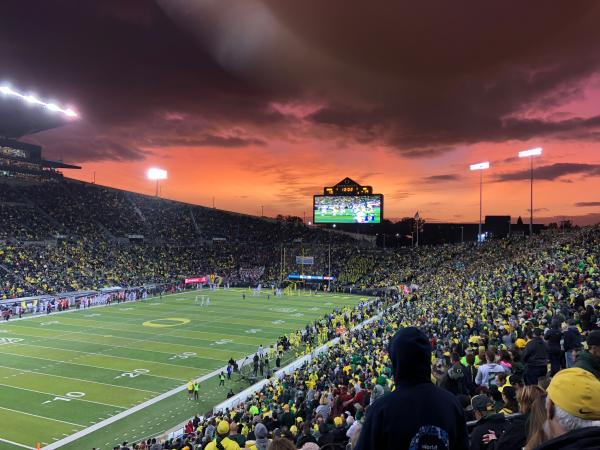 Autzen Stadium at Sunset by Peter Callero
It's back to school with Duck football. Join University of Oregon students for a rousing home game at Autzen Stadium. Tailgate at Essig Field or pre-func at a local sports bar. If it's an away game, join a watch party at one of the local hotels or restaurants.
TrackTown USA & Running Events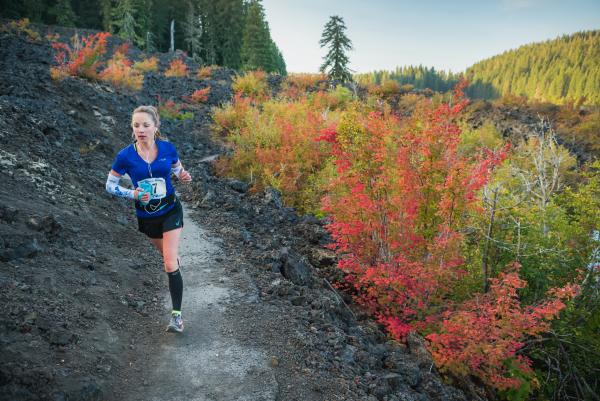 McKenzie River Trail Run in Autumn by Michael Sherman  
Keep moving with a road race or a trail run! TrackTown USA has plenty of running events throughout the season, from fast, easy runs on the river to an ultra in the Cascade Mountains.
Oregon Fall Foliage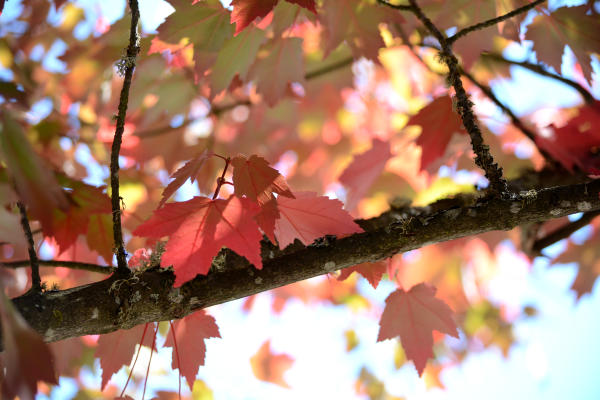 Oregon's Fall Leaves by Colin Morton  
Oregon is a destination for fall foliage seekers who come to see the stunning colors set against a backdrop of dark evergreen. Fodor's included the Willamette Valley in its recommended ten "Great Fall Foliage Trips Across the Country" and Conde Nast Traveler's blog credited the McKenzie River region with the most visual variety in its top-five picks for fall foliage in the Northwest.
In a typical year leaves peak mid-October, depending on elevation. Track the progression of colors across the state on our Oregon Fall Foliage blog and share your colorful fall snapshots and own leaf-spotting tips. Combine autumns color with exploring covered bridges, fall hikes and jet boat tours.
Fall on the Oregon Coast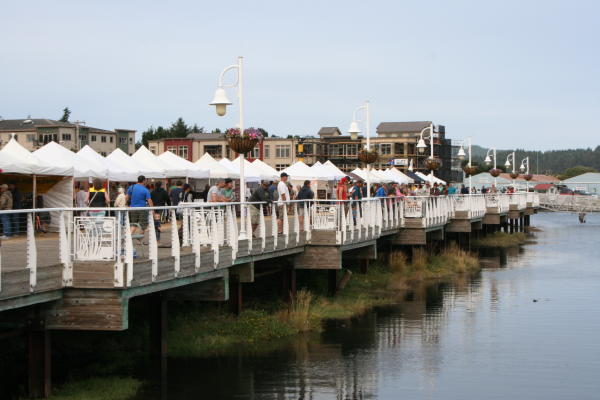 Florence Farmers Market on the Boardwalk by Taj Morgan  
Fall on the Oregon Coast brings a mix of cool, damp days and days filled with bright sunshine. From gaming at the casino to shopping along Bay Street, Florence offers plenty of fun memories in the fall – rain or shine. Check the Florence Events Center calendar for performing arts and special exhibits.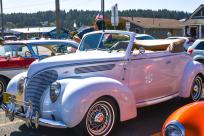 See more than 100 of the West Coast's most marvelous automobiles that have been selected for the invitational. It's going to be a weekend of…
More
›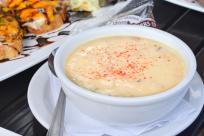 Explore the wine and chowder trail through Historic Old Town Florence and along the way, search for hidden glass floats. Taste wine from…
More
›
Halloween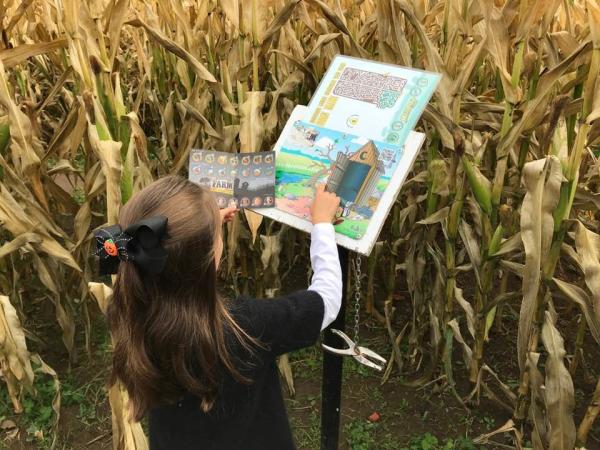 Mystery Corn Maze at Northern Lights Christmas Tree Farm by Taj Morgan  
Halloween events get spooky with corn mazes, haunted houses and haunted hikes. Take the kids trick or treating at the mall or at special "trunk" or treat.
More Fall Events
Explore More