Back To Previous Page
Top Things to do This Fall
Published: September 01, 2020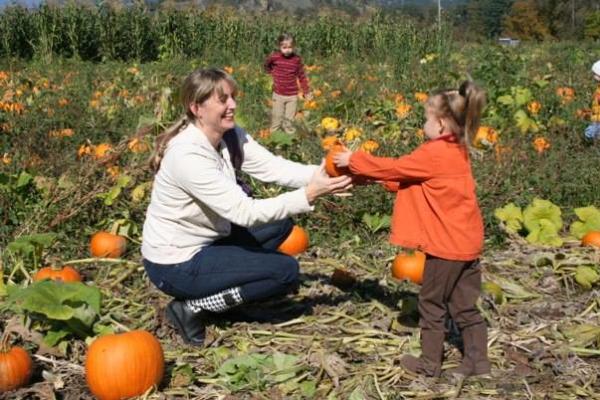 It's a well-known local secret that fall is one of the best times in the Eugene, Cascades & Coast region. Bright red, orange and yellow leaves contrast against Oregon's signature evergreens, and crisp, cool and sometimes wet days are often matched with an equal number of clear, sunny skies.
Students return to the University of Oregon and the air is buzzing with fresh excitement. It's harvest time on the South Willamette Valley Food Trail and vineyards in wine country are moving from harvest to crush and preparing for Cellar Season. With families focused on schooling, this is one of the best times to catch beautiful days on the Oregon Coast and in the Cascade Mountains with fewer crowds.
This is a great time to plan a "staycation" or nearby road trip. Pack layers, your camera and get ready for a season of enticing culinary offerings, autumn hikes and holiday shopping. Here's our guide to what's happening across the region this season.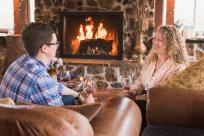 When it's chilly outside, cozy quarters make the best retreat. Rain on the windowpanes, a…
More
›
Oregon Fall Foliage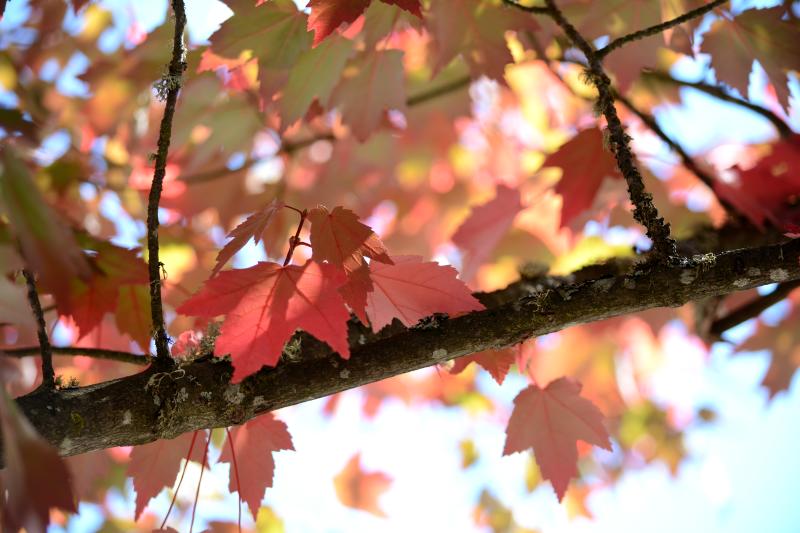 Oregon's fall leaves on the University of Oregon campus by Colin Morton  
Oregon is a destination for fall foliage seekers who come to see the stunning colors set against a backdrop of dark evergreen. Fodor's included the Willamette Valley in its recommended ten "Great Fall Foliage Trips Across the Country". Aren't we lucky to live here?
In a typical year leaves peak mid-October, depending on elevation. Track the progression of colors across the state and share your colorful fall snapshots and own leaf-spotting tips on our Facebook page. Combine autumns color with exploring covered bridges, fall hikes and jet boat tours.
Back to School
Back to school looks different this year but the premise is the same: focus on learning! To augment "distance learning"; "pandemic pods" with tutoring; homeschooling; or small group, in-person instruction with COVID-19 protocols; local organizations are offering creative programs that inspire learning—now you have an excuse (not that you needed one!) to visit the Sea Lion Caves, hike Mount Pisgah or visit the Cascade Raptor Center. Tap into local resources to round out your children's curriculum while enjoying family time.
Oregon Bounty & Harvest Season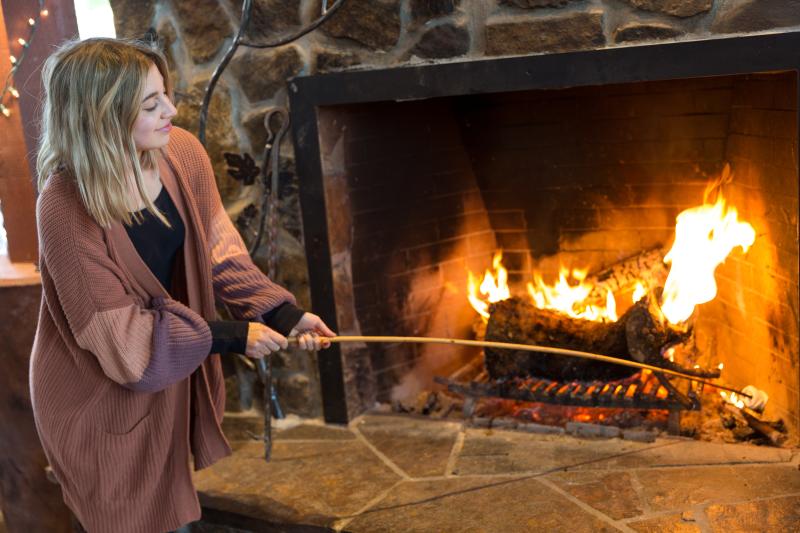 Pairing a glass of Pinot with toasted marshmallows at Pfeiffer Winery. Photo by Joni Kabana  
Fall is a fun time to be a foodie! Farmers' markets are still robust with fruits and vegetables and local chefs present autumn-inspired menus. Wildcraft with berry picking and mushrooming. Gather apples and pears from your yard to contribute to local cideries. Fish the mountain rivers for Steelhead and enjoy clam chowder on the coast. Seasonal flavors infuse beer, spirits and coffee offerings. And of course, there are all the baked treats.
Fall on the Oregon Coast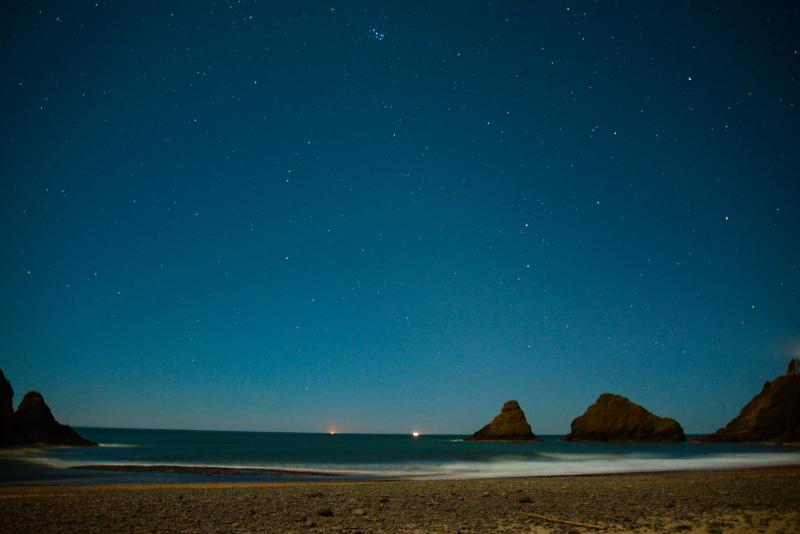 Heceta Head at Night by Melanie Griffin  
Fall on the Oregon Coast brings a mix of cool, damp days and days filled with bright sunshine. From gaming at the casino to shopping along Bay Street, Florence offers plenty of fun memories in the fall – rain or shine. Order a cup of tea or bowl of warm chowder and stroll Historic Old Town Florence or walk the beach looking for agates. Plan a coastal staycation, stock up on good books and cuddle up by the window to storm watch.
Fall in the Mountains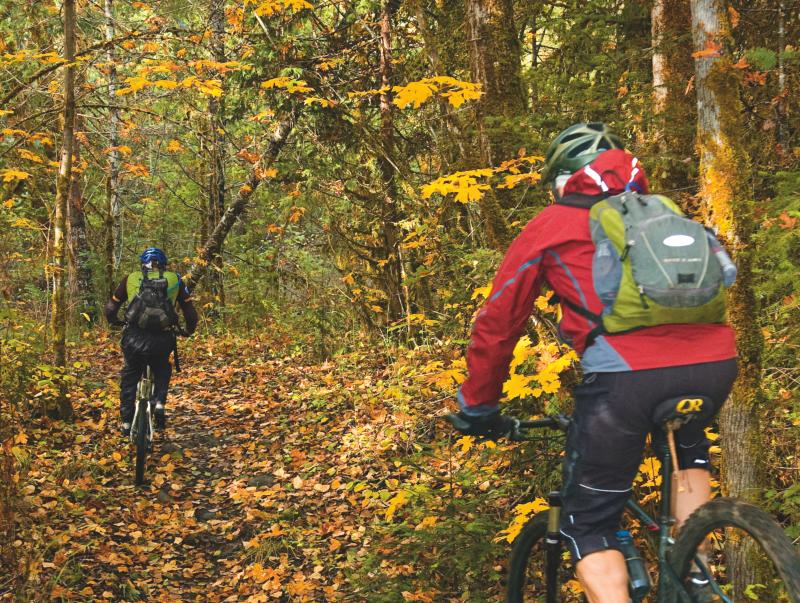 Oakridge Mountain Biking by Thomas Cobb  
Mountain biking in Oakridge is still glorious and fishing is fabulous on both the Willamette and McKenzie Rivers. Soak in hot springs, roast marshmallows in the fire ring outside your cabin, search for mushrooms and enjoy the changing fall foliage. 
Halloween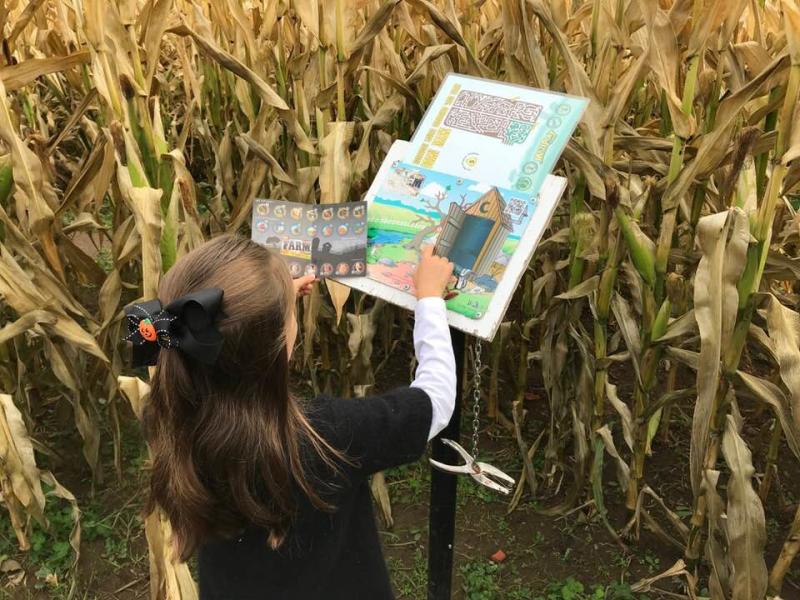 Mystery Corn Maze at Northern Lights Christmas Tree Farm by Taj Morgan  
Halloween events get spooky with corn mazes, haunted houses and haunted hikes. Take the kids trick or treating at the mall or at special "trunk" or treat.
Holiday Shopping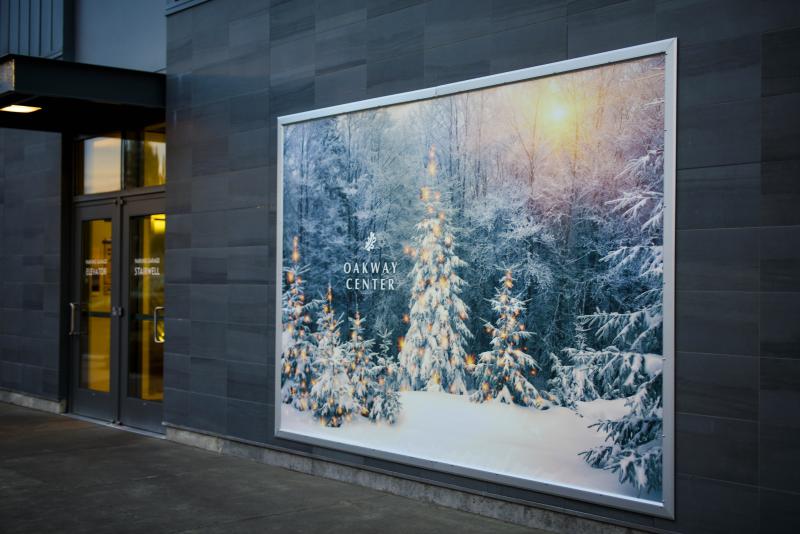 Oakway Center Holiday Mural by Melanie Griffin  
Skip Amazon and shop local stores and vendors —either safely in person following COVID-19 protocols or online with curbside pick up or delivery. Re-discover the holiday spirit with winter decorations
More Fall Frolics