Back To Previous Page
Top 5 Celiac-Friendly Restaurants in Eugene
Published: August 28, 2018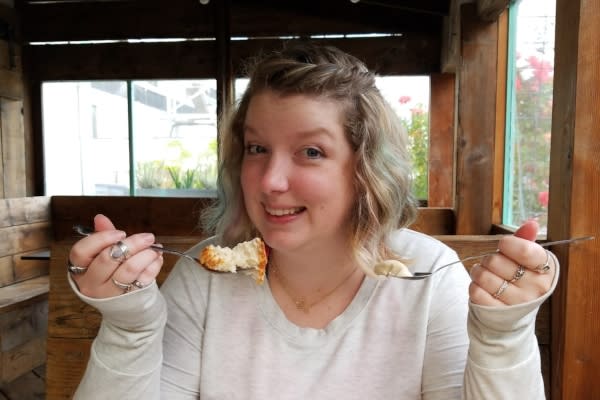 Visits to Eugene are always full of fun events and exciting experiences, but nobody wants to stop the fun to worry about making sure everyone can eat. Luckily, Eugene has several options for those of us who are sensitive to gluten – a restaurant for every meal and most dietary needs! Here are my favorite five places to grab a bite in town, in no particular order:
Jazzy Ladies Café
Jazzy Ladies Cafè - Honestly the best waffles I've had since I was diagnosed with celiac disease in 2015. It's adorable, with cozy seating and extremely friendly owners. The love and joy in the food comes through loud and clear, from their seasonal specials to the classics such as chicken and waffles. Add in an almond milk chai latte, and I could contentedly sit and chat with good friends for hours. It is a little close quarters, so I would recommend smaller groups here.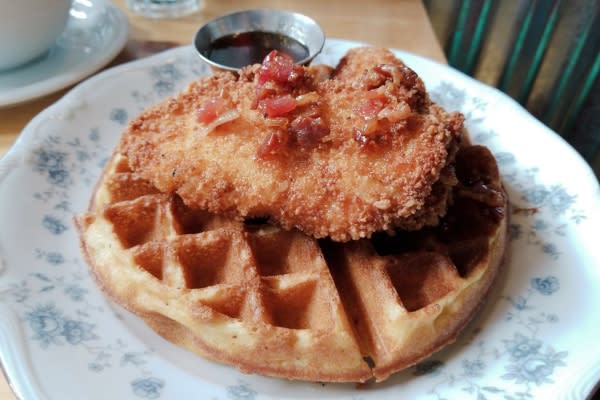 Sundial Café
Sundial Cafè - a dedicated gluten-free restaurant, Sundial started as a Kickstarter campaign and has some of the best gluten-free and vegan food I've ever tasted. With daily specials hand written on a large roll of craft paper on a wall, and a wide range of beverages from coffee and smoothies to fancy mixed cocktails, it is perfect for group brunches or a casual date lunch.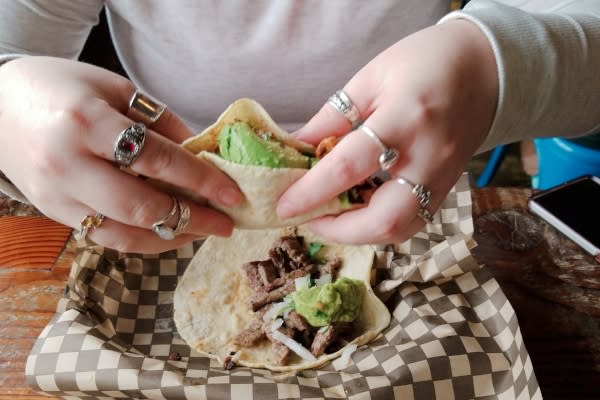 Tacovore
Tacovore - the coolest taco shop around! The gentleman at the counter was kind enough to pick out two tacos for me based on my dietary requirements, and the agua fresca alone was worth the trip! Definitely recommend going for lunch or an early dinner as this popular place gets busy quick!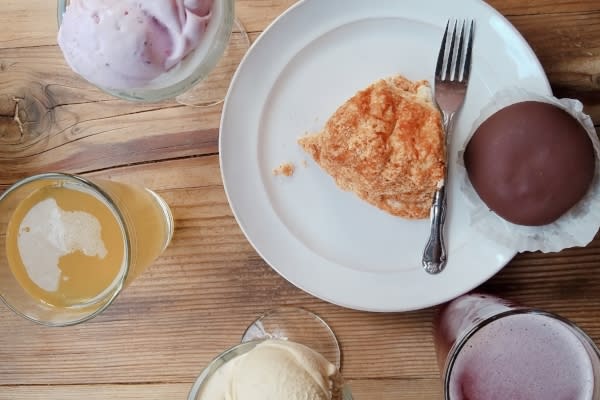 Vanilla Jill's
Vanilla Jill's - just down the street from Tacovore, this little local ice cream shop is now owned by Elegant Elephant, a gluten-free bakery in town. To say I am a fan is a little bit of an understatement! Everything in the shop is gluten-free, and the ice cream ranges from regular to paleo in terms of dietary preferences. And the baked goods are incredible. I combined maple vanilla paleo ice cream with a slice of angel food cake, and I was in heaven. The outdoor seating and patio with a stage makes this family friendly shop a wonderful place to relax in the summer evenings.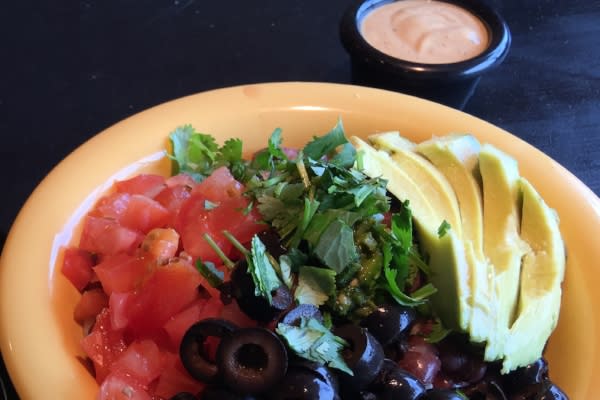 Cafe Yumm!
Cafe Yumm! - a local legend. As long as you are clear up front when ordering, this chain is quick and careful with your order. My local store has one person make my order start to finish and they have dedicated utensils and spaces. Please make sure to double check as soon as you step up to order, but I highly recommend a Yumm 'n' Greens with a nice bottle of kombucha for a healthy alternative to grab and go meals! Note: There are six Cafe Yumm! locations throughout Eugene - Springfield.
Honorable Mentions
Hot Mama's Wings - personally I'm not much of a chicken wing eater, but the woman I call my "gluru" (gluten-free guru) swears by Hot Mama's and usually only eats there when she's in town.
Elegant Elephant - while they were mentioned above, this bakery actually has a food truck filled with some of the best baked goods that a girl can dream of. Definitely worth satisfying your sweet tooth, but seating can sometimes be tricky.
Bill &Tim's BBQ - this part of the Dickie Jo's team offers fantastic food, but just missed the cutoff due to limited menu items. However, they were extremely knowledgeable and helpful in ordering!
Sweet Life Patisserie - they have a very small selection of gluten-free items but what they do offer is always delicious!