When exploring the area after a conference or meeting, often there isn't enough time to get out of town and experience the sweeping views and vistas of the South Willamette Valley wine country. Enter the urban wineries and tasting rooms.
J Scott Cellars on 5th
J Scott Cellars on 5th is a hip urban tasting room in the heart of the Market District. Winemaker and proprietor, Jonathan Oberlander, showcases his diverse wine selection sourcing Oregon grapes including Petite Syrah, Viognier, Roussane, Syrah, Cabernet Sauvignon, Grenache, Pinot Noir and Pinot Blanc. With over 20 wines on the menu, attendees are sure to find a favorite!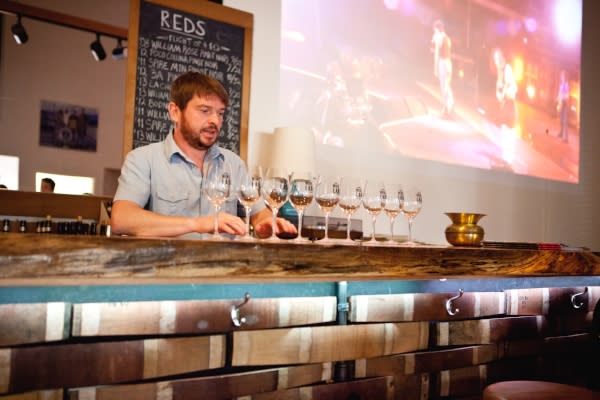 Oregon Wine Lab by Maria Peters
Located within walking distance of downtown hotels and the Whiteaker district, this urban winery and tasting room will delight. They produce William Rose wines on site, as well as pour from a variety of other local wineries. It's a relaxing and inviting atmosphere with ample space for after-hour events or reserve the "Owl's Nest" for a private meeting.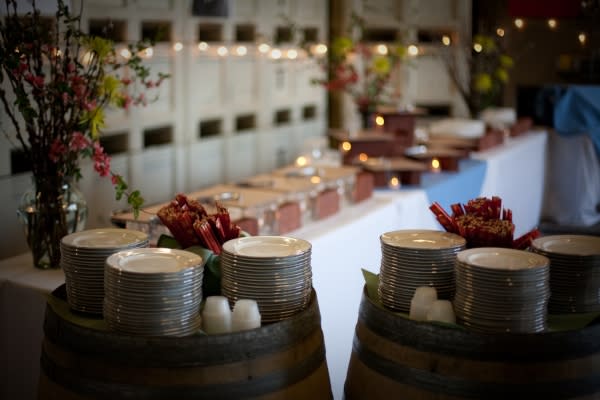 Banquet Setup Courtesy of Territorial Vineyards & Wine Company
Exuding an urban vibe, Territorial Vineyards & Wine Company grow their grapes in the valley, but make their wine in town in the Whiteaker district. With complete control from vine to wine, Territorial bottles their estate wines in a converted coffee warehouse. Tours, large groups and special events are welcome.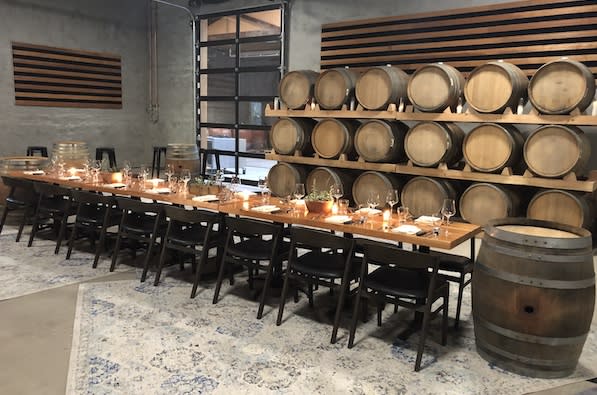 Private Dinner at Civic Winery & Wines Courtesy of Civic Winery
Civic Winery and Wines is an urban winery, natural wine bar and bottle shop located in a historic building in downtown Eugene. Whether you are hosting a celebration, corporate party, family event, or formal gathering, Civic Winery combines modern urban styling with rustic old-world charm. The building was originally constructed in 1937 with some of the leftover lumber from the historic Civic Baseball Stadium. Renovations exposed the high ceilings, beams and trusses that previous tenants had allowed to remain covered making the space feel airy and open. The Winery and Barrel Room can accommodate up to 65 guests each or 130 guests combined, making this space perfect for a cocktail reception, intimate party or private event. There is also an additional 1,700 sq. ft. of extra space adjacent to the winery. A rolling door opens out onto Civic Winery's parking lot adding space for attendee spillover. Access to water and a space for outside catering completes this additional space.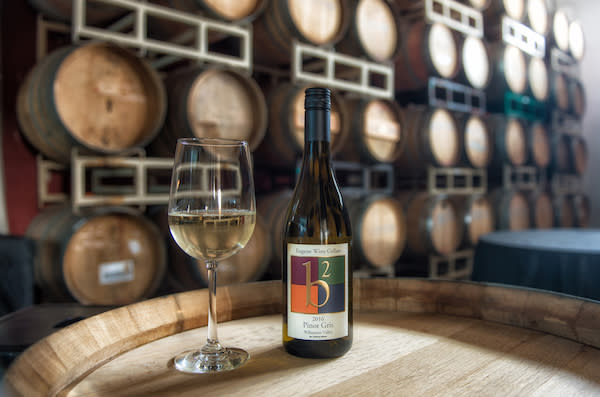 Eugene Wine Cellars by Dominick Barbero
255 Madison (originally Eugene Wine Cellars) was Eugene's first urban winery. Their grapes are grown all over the Willamette Valley to make their delicious wines and blends. They focus on Pinot Noir and Pinot Gris, but they have more options including sangria, apple cider and craft beer. The choice is yours! 255 Madison has a warm and comfortable atmosphere and their tasting room is available to rent for special events.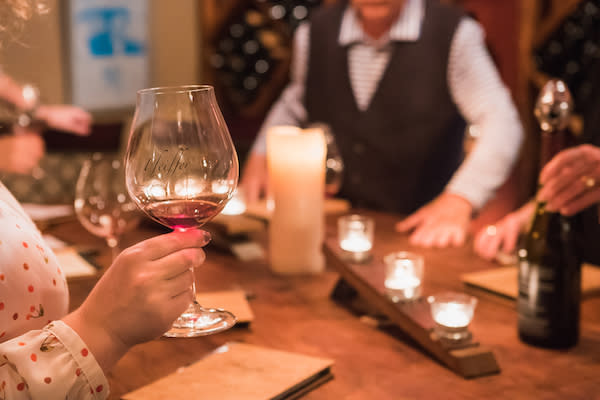 Wine Tasting at Pfeiffer Winery by Michael Sherman
Bringing their renowned wines to a downtown tasting room, Pfeiffer Winery - Downtown Eugene is excited to have a presence in the upscale 5th Street Market Alley. Specializing in small lots of high-end Pinot Noir and Pinot Gris sold only through their winery, Pfeiffer Winery is proud to serve as an ambassador for the New World wines of Oregon. 
Bennett Vineyards on 5th
Rounding out the collection of urban wineries near 5th Street Market, Bennett Vineyards & Winery is proud to showcase handcrafted Pinot Noirs which are only presented at their tasting rooms. With local artists on exhibit and outside food welcome, Bennett Vineyards has a laid-back setting that is perfect for wine-sipping. This location is available for private events.
After checking out the urban wine circuit, be sure to grab a bite to eat at one of the many nearby restaurants. For a fun, interactive way to tour all the South Willamette Valley wine country, explore the South Willamette Wine Trail. From a tasting flight to a barrel cellar, you're sure to have a delightful experience!