Three Pac-12 championship events will be contested in the Eugene, Cascades & Coast region of Oregon in the coming weeks. Local sports fans will get to see the women's golf, outdoor track and field and men's and women's rowing championships. All three events are sure to draw enthusiastic crowds as sports events return in full force to the region this spring.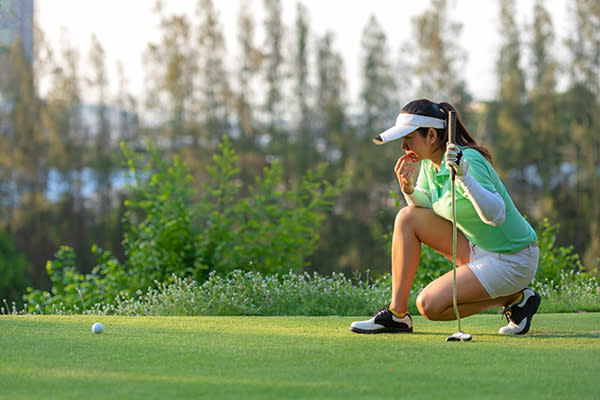 April 18-20   Pac-12 Women's Golf Championships
The 2022 Pac-12 Women's Golf Championships is set for April 18-20 at the Eugene Country Club in Eugene, Oregon. Coverage of each day will be featured across Pac-12.com and Pac-12 social media channels, culminating with a special half-hour recap on Pac-12 Network on Thursday, April 21 at 6:00 p.m. PT.
May 13 -15   Pac-12 Outdoor Track & Field Championships
Hosted by Oregon, the 2022 Pac-12 Track & Field Championships are set for May 13-15 at Hayward Field. The Oregon men and USC women are the defending champions.
This is just one of many prestigious events returning to TrackTown and Hayward Field at the University of Oregon this spring and summer. Others include the NCAA D1 Outdoor Track & Field Championships, NSAF Outdoor Nationals and the USATF Outdoor Championships in June and the World Athletics Championships Oregon22 in July.
May 14   Pac-12 Rowing Championships
For the first time, Dexter Lake in Lowell, Oregon will serve as host for the 2022 Pac-12 Rowing Championships. Competition will begin at 9 a.m. PT on Sunday, May 15 and is scheduled to conclude by 11 a.m. PT.
Washington's men's and women's rowing programs have captured Pac-12 titles in each of the past four seasons (2017, 2018, 2019, 2021). The Huskies have won two of the past four women's NCAA championships (2017 and 2019) and swept all four grand finals at the last season's Intercollegiate Rowing Association Championship Regatta, to earn the program's 19th men's national championship and first since 2015.
The Pac-12 Rowing Championships had been contested in the Sacramento area since 1984. 
We Are Champion Hosts
Make plans to get out and see some of the Pac-12's best athletes while they're competing locally this spring! Let's show the Pac-12 that the region is made of sports fans.
To see all the sports events lined up for the spring and summer (and there's a LOT of them), visit the sports calendar.