Welcome to Eugene! Among the many things you've come here to enjoy we hope you can take time to experience part of the recreational cannabis movement that has grown to become a reputable part of Eugene culture and economics. If you're just visiting, we'll give you a few tips that will make your trip cannabis-inclusive and stress-free.
We'll start by saying that the Eugene, Cascade & Coast region has a wealth of everything from small mom-and-pop dispensaries, to fully integrated, craft cannabis companies supplying everything from seed to sale. The area boasts over 80 storefronts, but no matter where you end up there are a few things you'll need before making your recreational cannabis purchase.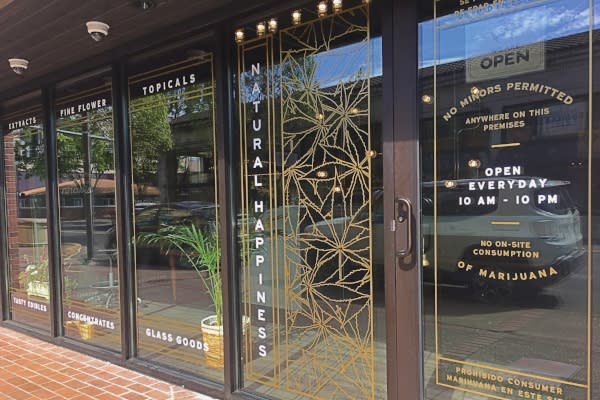 Oregon Law requires verification of a valid (unexpired), government-issued photo ID at the point of purchase and many shops will require it at the door as a precaution. You don't need to be a resident of Oregon to purchase cannabis recreationally, however, Oregon only recognizes Oregon Medical Marijuana Program cards for those seeking medical purchases. You'll also want to bring cash (although not a necessity). Since federal banking regulations have not fully caught up with state cannabis legalization, some dispensaries are on a cash-only basis (although a good majority of locations provide an ATM on site, and some shops even accept major credit cards).
Cannabis Products
When you enter the dispensary of your choice there are a few things you'll want to decide before making a purchase. The first is in what way you'd like to consume your cannabis. Those vacationing in hotels and rentals will want to consult the property rules on smoking and cannabis possession and may want to opt for smoke-free items such as edibles or topicals. If your rental allows consumption or you're staying at a residence with friends and family, you can even get cannabis delivered to your door! Not all dispensaries offer delivery, but there's an increasing number providing this service at little to no extra charge. Give the shop of your choice a call for more information. 
Keep in mind that cannabis consumption is still illegal on public property and within publically viewable spaces. Many tourists often assume it's acceptable to smoke in public places like streets and sidewalks where they are in fact in danger of legal prosecution.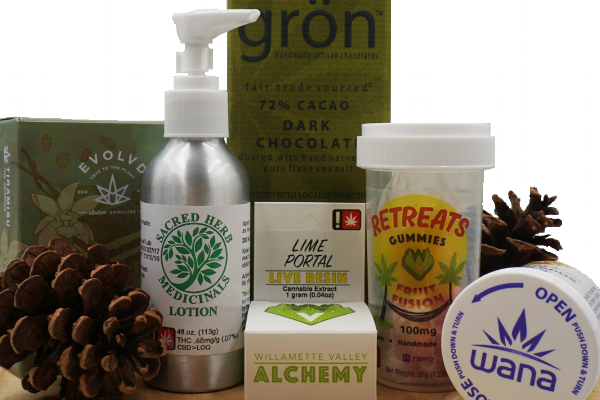 Whether you're in smoke-friendly accommodations or in need of edibles and other smokeless items, there are a few questions you'll want to ask your budtender before making a purchase. We recommend starting with your desired effects--are you looking for something relaxing or sleepy, maybe something uplifting or energetic? We find that many recreational purchasers are consuming cannabis medicinally. While your budtender will not legally be able to give you medical advice, they will be able to point you in the direction of a wide variety of products from edible to topical.
Ask Your BudTender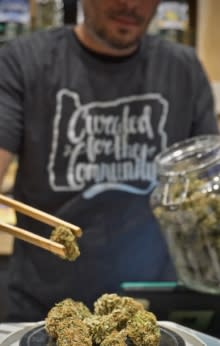 If you're new to the regulated cannabis market don't be shy in asking your budtender about dosing. Oregon regulations require all dosing on cannabis product to be clearly marked. While cannabis is widely deemed as safe, an improper dosing is a quick way to ruin your experience and waste your money. If something to smoke or vaporize is what you're after, we suggest asking your budtender about each of the farms or extractors and above all, following your nose. Many folks choose to select cannabis products based on THC potency alone but continuing research shows that an entire host of aromatic compounds called "terpenes" play a large role in the effect of cannabis on its consumers. You'll find a wide array of aromatic and flavor profiles and while you're exploring the smells be sure to ask your budtender about some of the other cannabinoids like CBD and CBN.
Originally published in January 2018