There is much to love about Eugene, so whether you are just visiting or you live here, capture these iconic destinations. Selfies optional!

Skinner Butte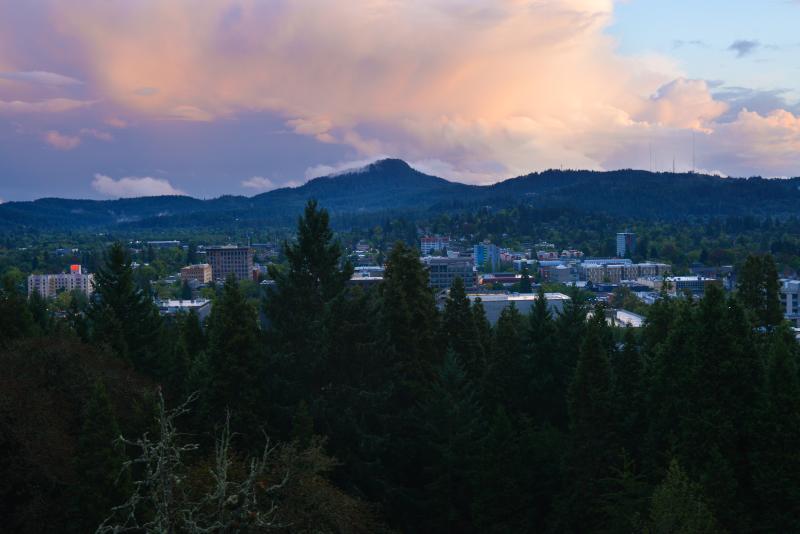 Maybe you recognize this view. That is why it is first on the list of Instagram-worthy places in Eugene. Skinner Butte rises up from the heart of Eugene to offer sweeping views of the city and Spencer Butte (Eugene's favorite hike) to the south. Looking east, you can spot Autzen Stadium, slivers of the Willamette River as it winds through town as well as the Cascades snowy peaks on a clear day.
This is a great place to catch sunrise or sunset. There are also a few trails for hiking on the butte. One trail will take you to the basalt columns on the west side where rock climbers test their skill. The view here is also pretty spectacular. 
Marcus Mariota Sports Performance Center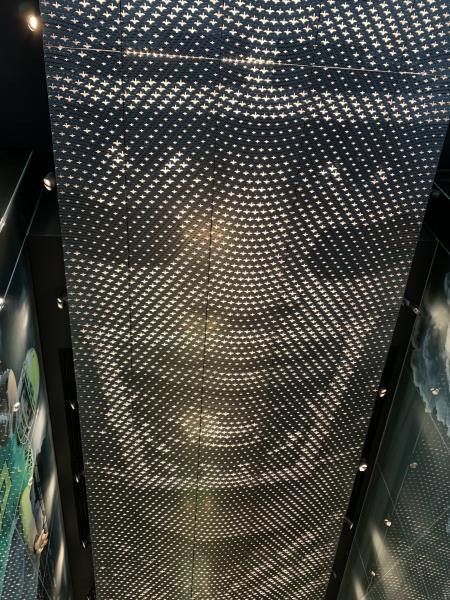 So much of what is inside this building has the capacity to boost your gram game, but the most valuable photo to take here is the one thing that you can't see with your eyes. As soon as you enter the doors, there is a lot that will catch your attention — but pull out your smartphone and look up. Using the camera on your phone, the face of Marcus Mariota will be revealed on the ceiling.
Since the image is only revealed in-camera, this photo is perfect for sharing on social. This Instagrammable spot is located right next to Autzen Stadium so you can score two great photos without going far. 
Autzen Stadium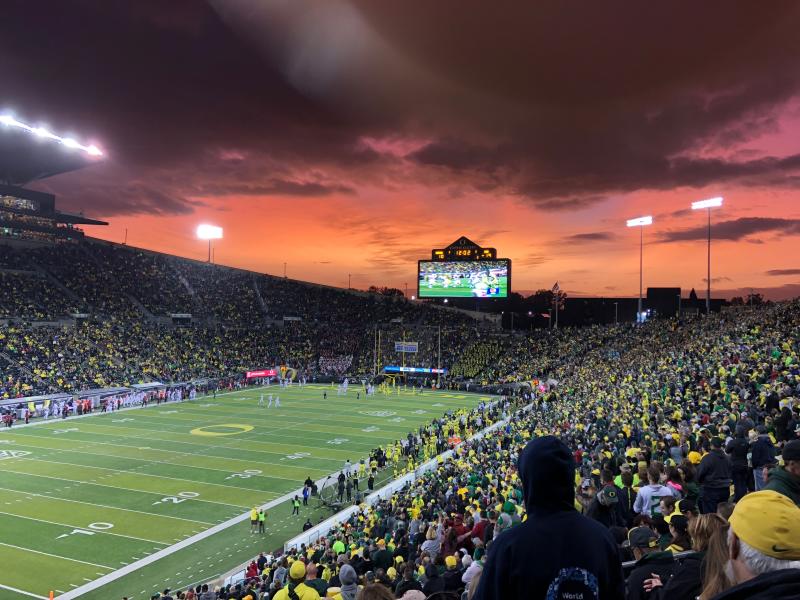 Put your "O" up in one of the loudest football stadiums in America. It never rains at Autzen Stadium so it is always photo-ready. Wear your duck colors and raise your hands high in the traditional fashion for a pic here.
Time it just right and you can get the Duck doing his push-ups or riding on a motorcycle across the field behind you for extra points.  Even though this is sure to induce major FOMO for your IG friends, there is nothing quite like the experience of watching a Ducks football game live at Autzen. You'll be glad you came. 
This year, the Autzen experience may be a little different. Even when you can't take a selfie in the stands, the massive Oregon scoreboard is visible from outside the stadium for a great background to any shot. 
Kesey Square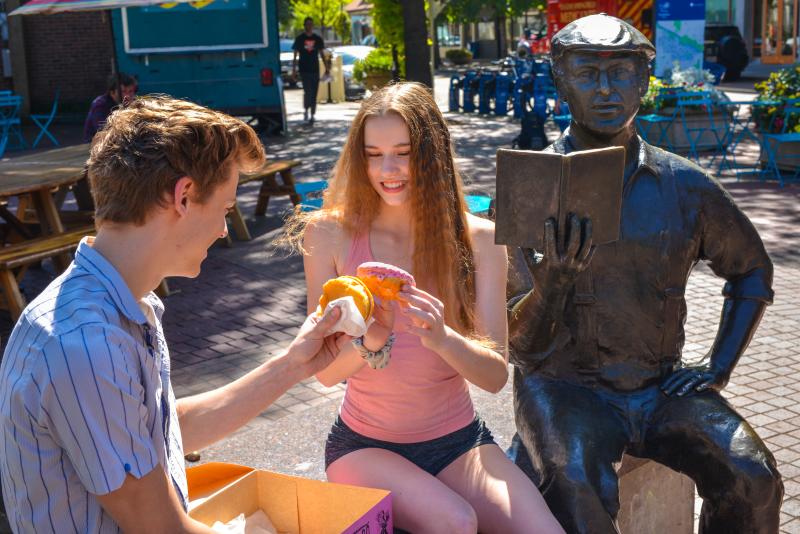 Voodoo Donuts at Kesey Square by Melanie Griffin  

Take a photo with literary legend Ken Kesey in downtown Eugene's Kesey Square. This open-air community center has a statue depicting the famous author and Oregon native reading to his grandkids.

The statue is a popular selfie location. Kesey Square is a great spot to people watch with frequent large events and occasionally live music from traveling buskers. Kesey Square is right next to Voodoo Donuts so you can bring a sweet treat to your photoshoot. 

 
The Simpsons Mural - Springfield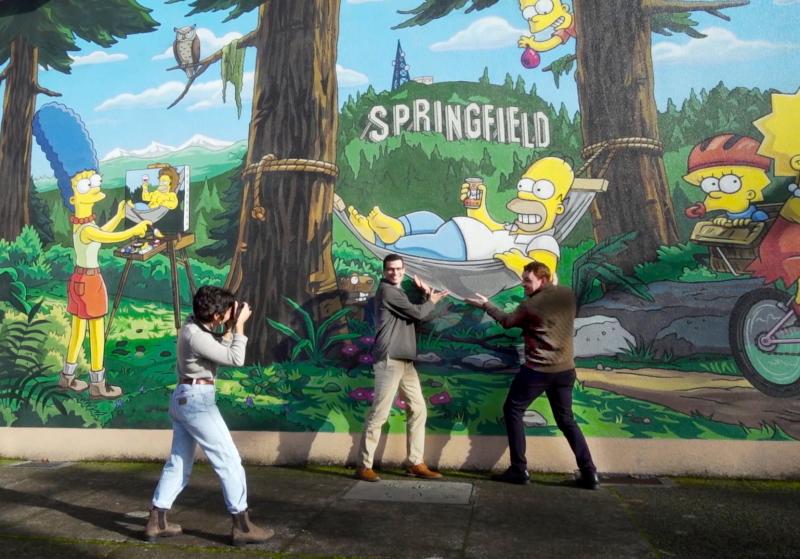 Fans of "The Simpsons" won't want to miss this mural which was created by artist Julius Preite and in partnership with "The Simpsons" creator Matt Groening. Springfield knows they are the real inspiration for the television show and they are proud of it. If you visit, there is more than one great place to selfie with "The Simpsons". Talk to any local and they will share their favorite theories on what places exist both in reality and in the fictional world of "The Simpsons". 
After visiting all of these places, you'll have more than just great photos for the gram. You'll leave the Eugene-Springfield area with stories to tell and memories that will last forever. This list is just the beginning. There are so many beautiful and unique places to explore here. If you have amazing photos of the area that you want to share, tag @EugeneCascadesCoast for a chance to be featured on our Instagram.