Back To Previous Page
Eugene's Best Special Occasion Restaurants
Published: December 26, 2019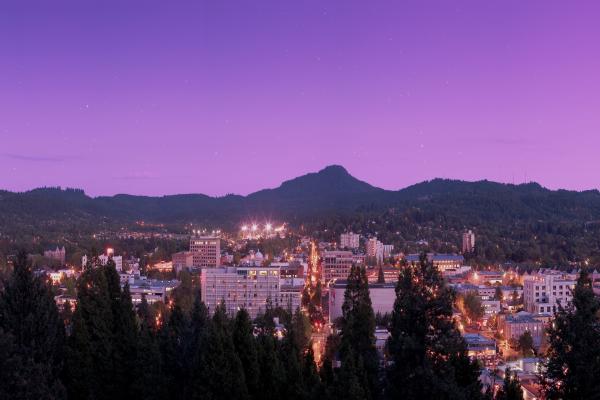 An important night out in downtown Eugene is enhanced with these fine dining experiences. From ambiance to incredible food, eat at a perfect restaurant for romance, celebrations and entertaining. We've compiled a fine dining list for the discriminating diner — but with Eugene's prolific farm-to-table culinary scene, there are many more amazing restaurants to enjoy — this is just a teaser.
Marché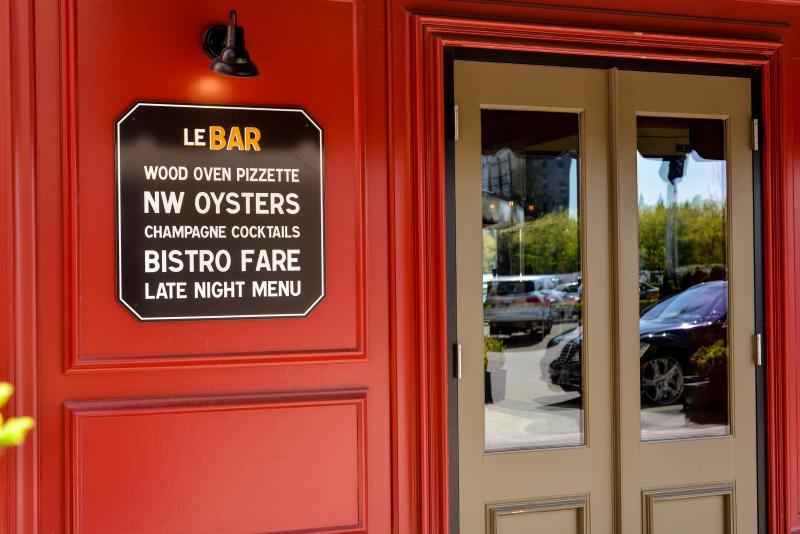 Marché & Le Bar by Melanie Griffin  
Marché is one of Eugene's best known culinary destinations. This French-inspired restaurant focuses on seasonal, market-fresh ingredients. A James Beard Foundation Award semifinalist for "Oustanding Restaurant 2019", Marché brings the same uncompromising quality that Chef Stephanie Kimmel started with more than 20 years ago.
Tucked in among upscale boutiques at the chic 5th Street Public Market, Marché is both romantic and perfect for entertaining clients. Start in the bar with a cocktail and oysters on the half shell. There are no bad options on this carefully crafted menu. Reservations are recommended.
Oregon Electric Station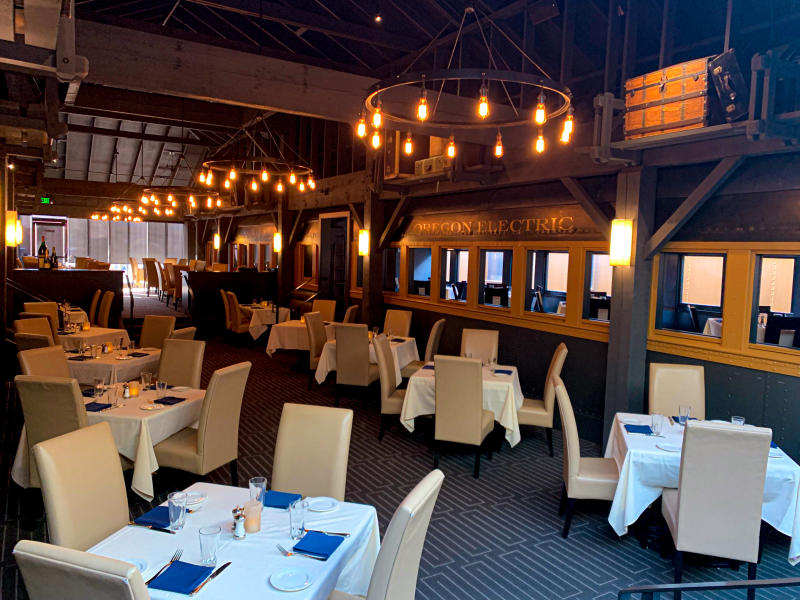 Dining Car at Oregon Electric Station by Melanie Griffin  
The Oregon Electric Station is Eugene's signature special occasion restaurant — for generations "OES" has been the go-to restaurant for prom, proposals, anniversaries, birthdays and business. This former train station is the perfect romantic setting for enjoying a sparkling conversation over a decadent meal and expertly crafted cocktails. Dine in style in a vintage train car or beside the fireplace in the lounge. The 1920s train station decor and jazzy notes create an atmosphere of casual luxury. Reservations are recommended.
The Vintage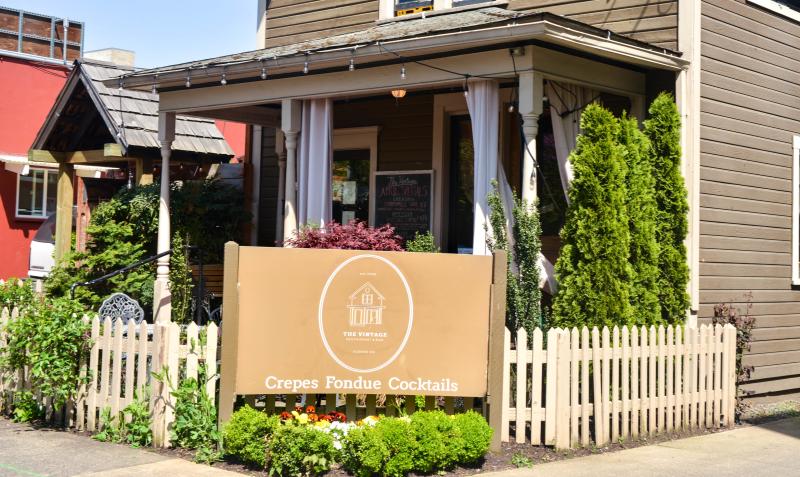 The Vintage Restaurant by Melanie Griffin  
If sweet and intimate describes your ideal date night, The Vintage creates that experience. This former home-turned-restaurant offers cozy spaces, artisan cocktails and fun shareable foods like cheese or chocolate fondue, crepes and gigantic sundaes. Tucked away at a table for two, this romantic restaurant will feel like your own very special secret. 
In the summer, the patio is a lush green space with fairy lights and sweet kiwi vines. Order a spicy passion fruit margarita and really heat things up. 
Party Downtown
Party Downtown showcases Eugene's very best. Starting as the "Party Cart" food cart in a Eugene's Friendly Street residential neighborhood, the cart's Eugene vibe and local ethos drew an enthusiastic following. Today's brick and mortar downtown restaurant is only open Thursday - Saturday for dinner. Call ahead is required for the Party Downtown side of the establishment. However, it is adjacent to their more casual sister venue "Party Bar" which is equally excellent and open daily. All dishes are organic and locally-sourced. The menu changes seasonally and is a great way to enjoy the flavors of the northwest in exciting and unexpected ways. Order the Kitchen's Choice dinner for a great overview. 
Ambrosia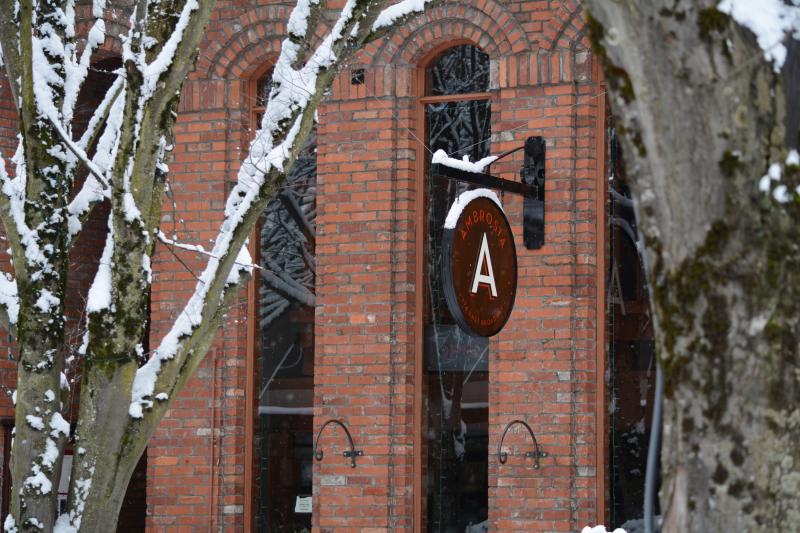 Downtown Eugene Restaurant Ambrosia in Snow by Colin Morton  
Sharing an evening over handmade pasta and delicious wine handpicked by an Ambrosia sommelier in this charming historic building in downtown is sure to create romance. Known for their excellent wine collection and beautiful dining spaces, Ambrosia is popular for both date nights or celebrating with a recent University of Oregon graduate. An elegant bar, upstairs dining and additional private party rooms provide a wealth of different experiences. Ambrosia offers exceptional Italian meals every day of the week, but their Friday and Saturday night jazz on the summer patio makes date night even more memorable.  Reservations are recommended.
Rye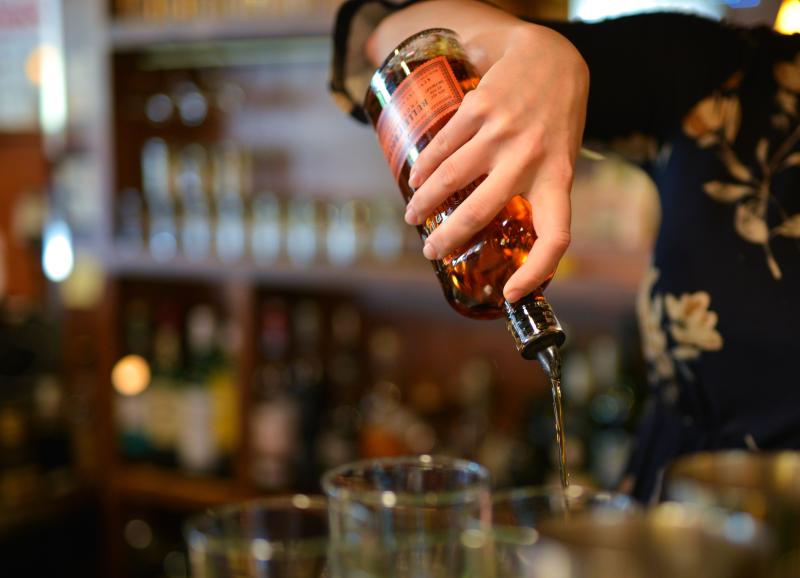 Cocktails at the rye Restaurant by Melanie Griffin  
At the edge of downtown, rye's menu is a sophisticated world tour of tastes from Greek to French and beyond. Even though the dinners are deeply satisfying on their own, the dessert pairings are the star of the show. Each delectable dessert is expertly paired with a spirit meant to accentuate the flavors. They offer eleven different dessert pairings which are the perfect way to finish an evening. Reservations are recommended.
Ax Billy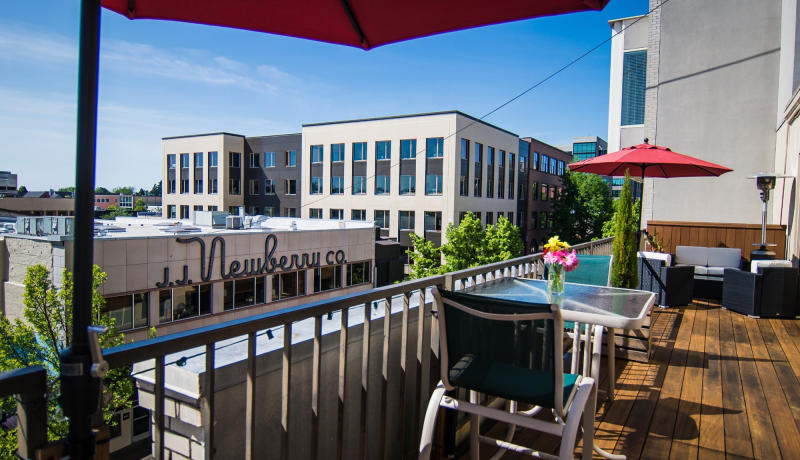 Ax Billy Restaurant Patio  
The only rooftop balcony restaurant in downtown Eugene, Ax Billy is a great place to watch a sunset and enjoy a fine meal in the heart of the city. On the third floor of the esteemed private Downtown Athletic Club, this charming venue accepts reservations from the public. Not only is it a hub for Eugene's movers and shakers, the Ax Billy is another great place to taste the bounty of the Willamette Valley. They source many of their ingredients locally and their menu changes with the seasons. The bar is also a game day destination for Duck fans. 
Bar Purlieu
Bar Purlieu is an intimate modern French restaurant at the edge of downtown. The Chef's Tasting Menu is a beautiful selection for everyone at the table to enjoy together. The food is delicious and the cocktails are addictive. Reservations are recommended.
Black Wolf Supper Club
Black Wolf Supper Club is southern comfort food made gourmet. Think fried chicken and gumbo but make it fancy. This restaurant is a joint effort from some of Eugene's well-loved chefs and has a cult following. We suggest the Dungeness crab beignets. Reservations are recommended.
Beyond Downtown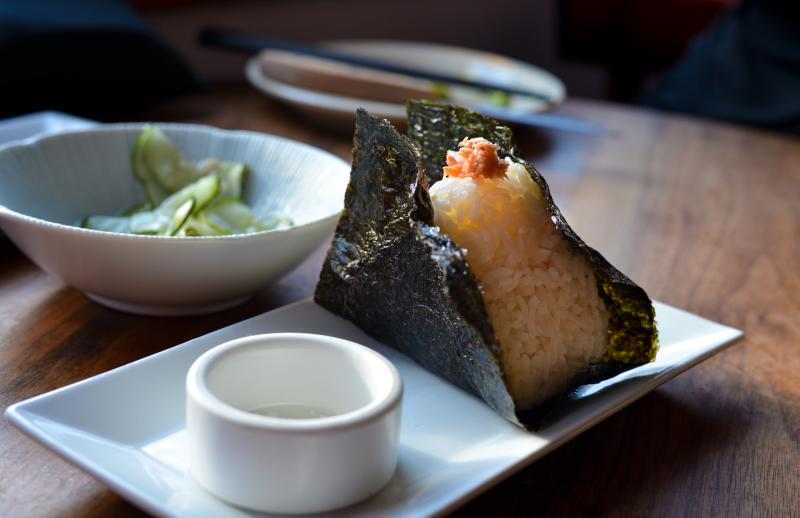 Izakaya Meiji Company by Melanie Griffin  
There is more to Eugene than downtown. Add these amazing restaurants to your date night list.