Spring time in Oregon has officially arrived. Snow caps are melting, sunshine and rain have begun playing peak-a-boo once again and Oregonians are coming out of hibernation with sleepy eyes and pale skin. Read about Tourism Coordinator, Katie McGuigan's, adventure to Dunes City for her first camping trip of the season.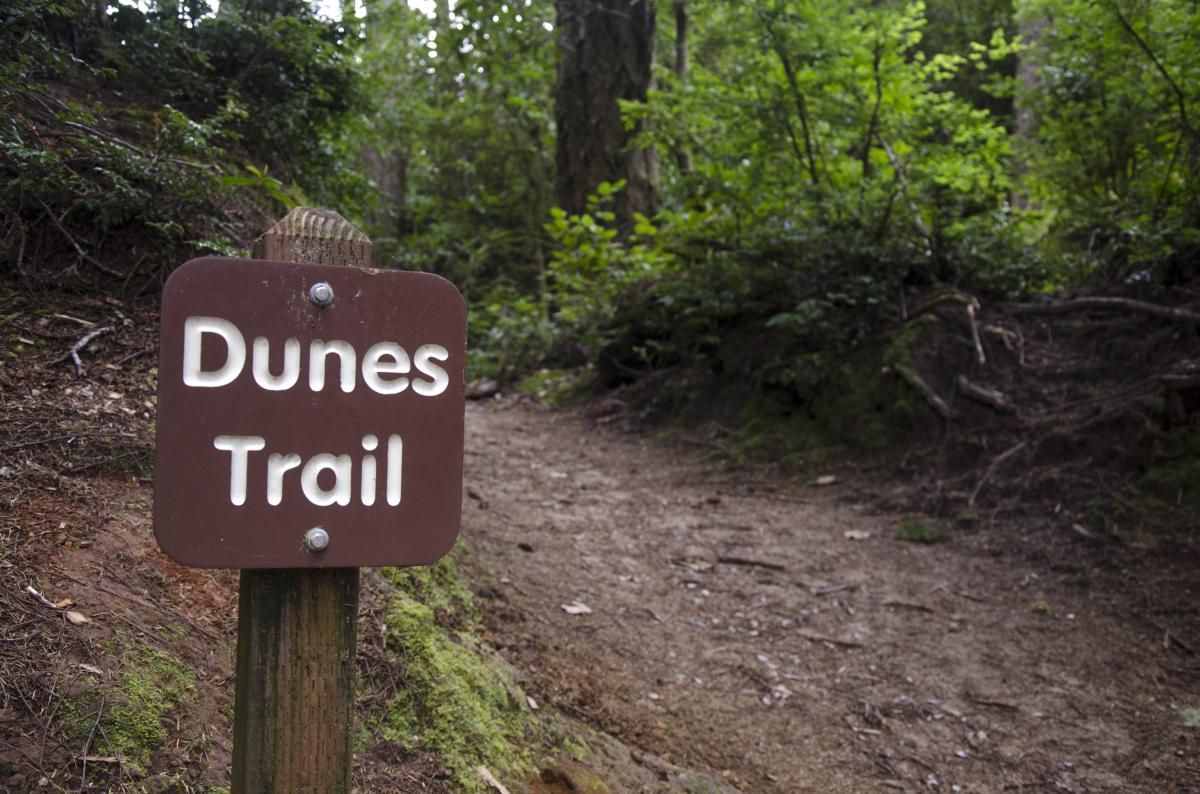 Dunes Trail by Katie McGuigan
Located just over an hour outside of the Willamette Valley, the Oregon Coast offers the perfect escape for spring camping. Bags packed the night before, we watched the clocks from our desks until 5 p.m., when we headed straight for the Coast for our first camping trip of the season.
Arriving at Honeyman State Park around 6:30 p.m., we quickly set up camp before heading out to the sand dunes. ATV's and dune buggies hummed in the distance as we climbed the sandy slopes into the sci-fi -esque dunes.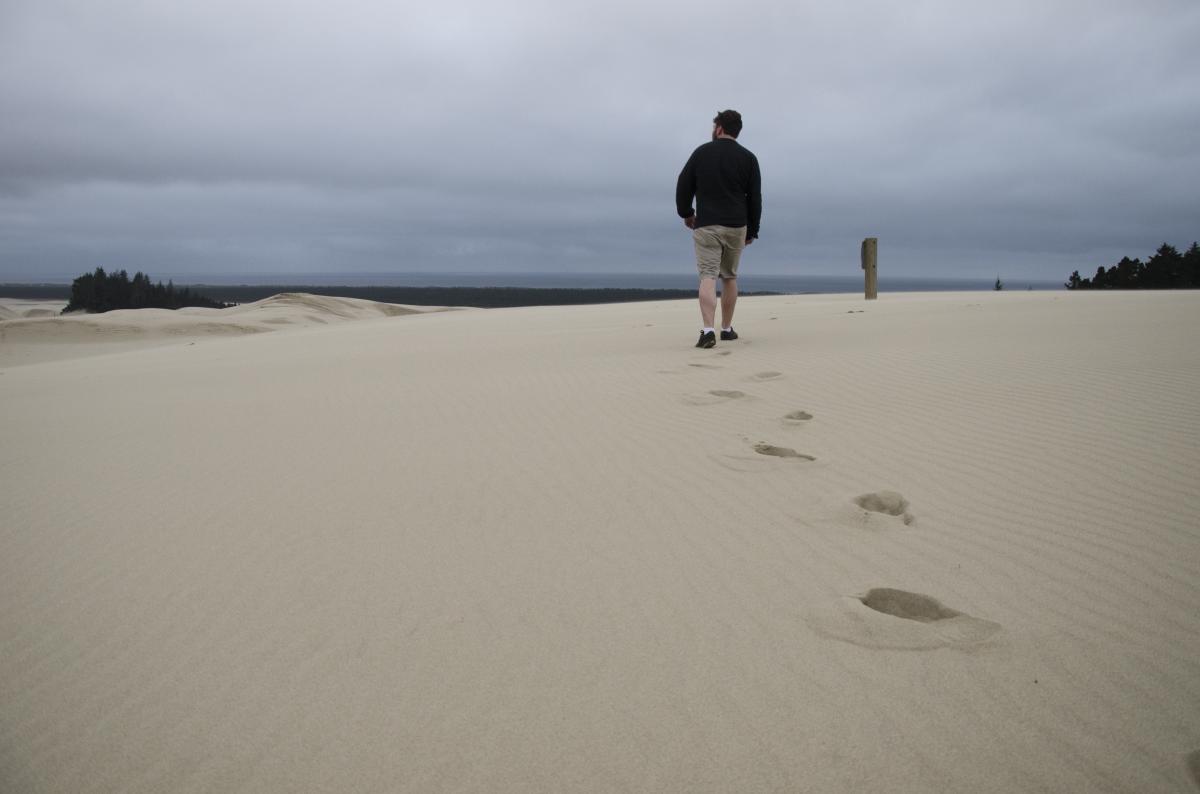 Hiking the Oregon Dunes National Recreation Area by Katie McGuigan

 

With 500-miles of sand dunes, the Oregon Dunes National Recreation Area, is a vast and unique landscape. Only after climbing to the top of the tallest dune around were we able to fully experience the eerie vastness of the dunes. Tracks left behind by the ATVs were our only sign of civilization and even though we had only ventured about 10 minutes from our campsite we were able to experience a calming solitude. This solitude lasted only a couple of minutes before the distant echo of the ATVs grew louder and we were surrounded by a rowdy group of ATV riders speeding across the dunes.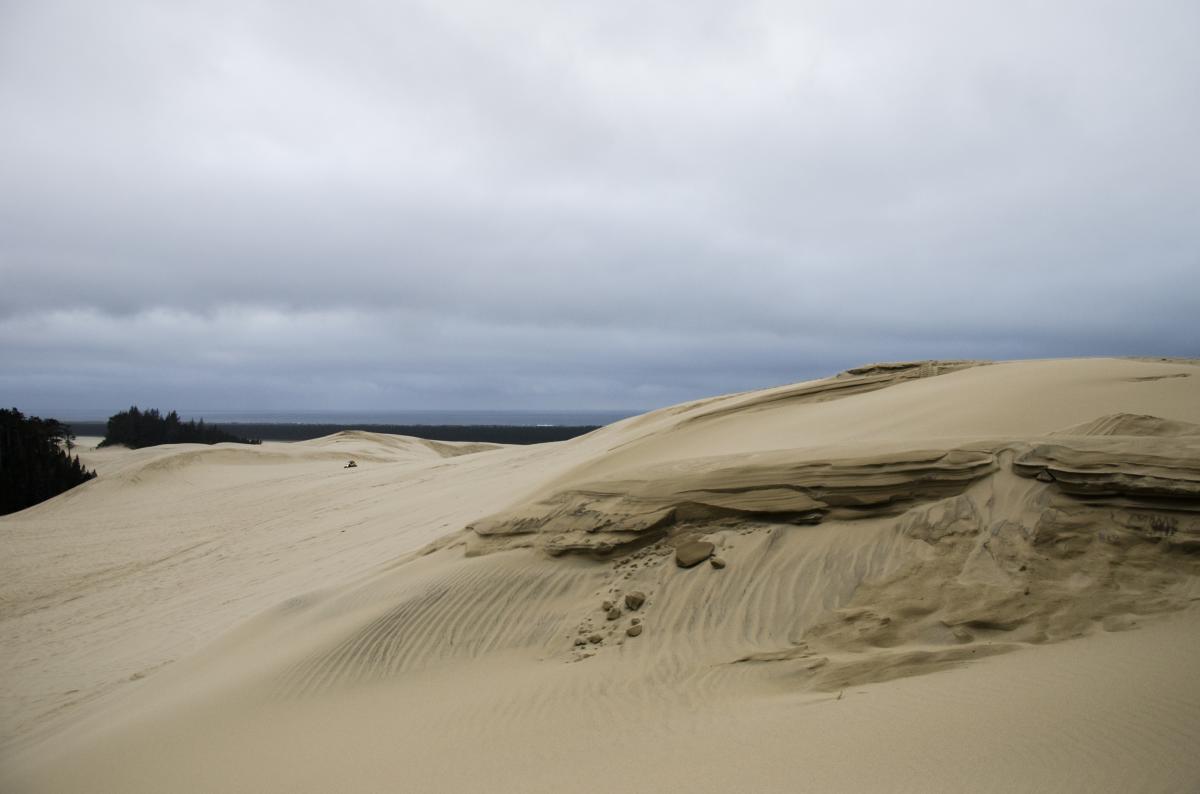 Oregon Dunes National Recreation Area by Katie McGuigan

 

After a warm campfire (regretfully without s 'mores) we settled into the tent for a comfortable night that didn't even drop below 50°F (it was 34°F that night in Eugene). The next morning we enjoyed one last campfire before making our way to Siuslaw River Coffee Roasters for a good old fashioned cup of Joe.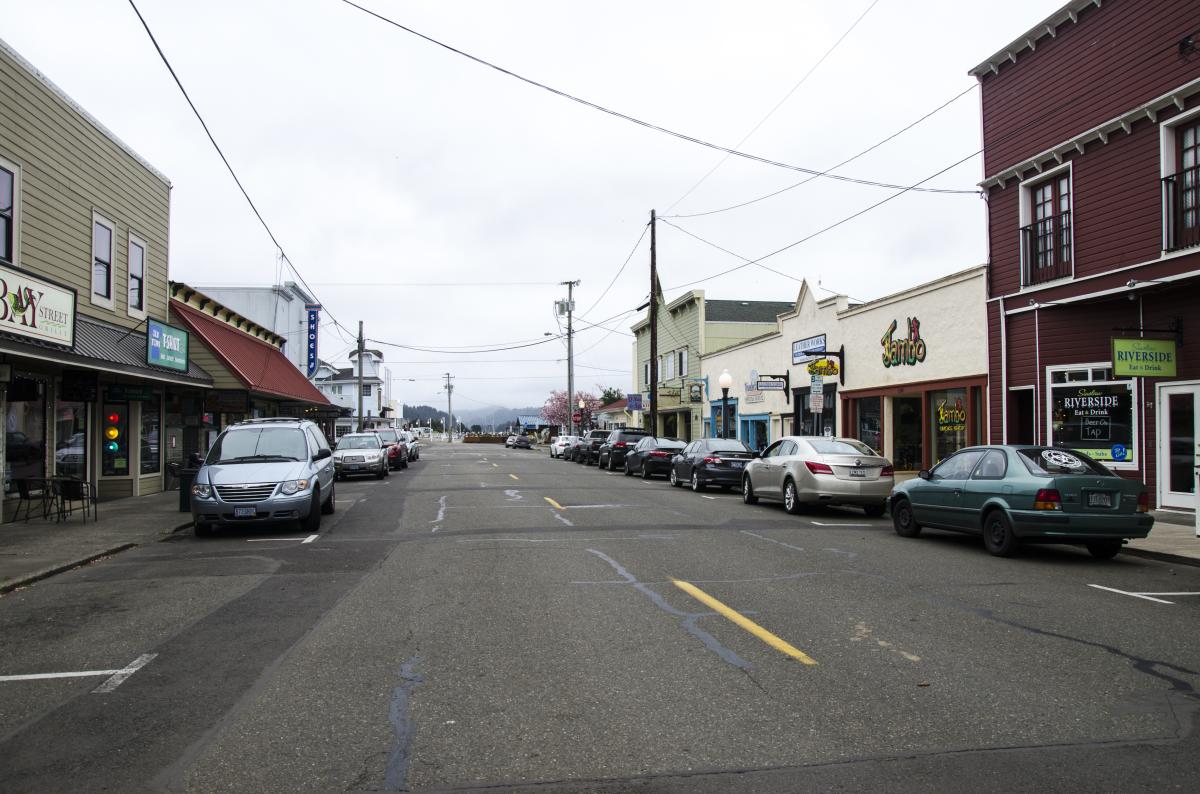 Historic Old Town Florence by Katie McGuigan

 

Being relatively early, the little old town of Florence appeared to still be asleep. However, once we turned the corner to Siuslaw Coffee Roasters we saw the bustle of walking groups, students and the old beach town regulars. Sipping our coffee we were able to sit out on the riverfront porch and overlook the Siuslaw River Bridge, which we learned was constructed in 1936 as part of Oregon's Coast Bridges Project.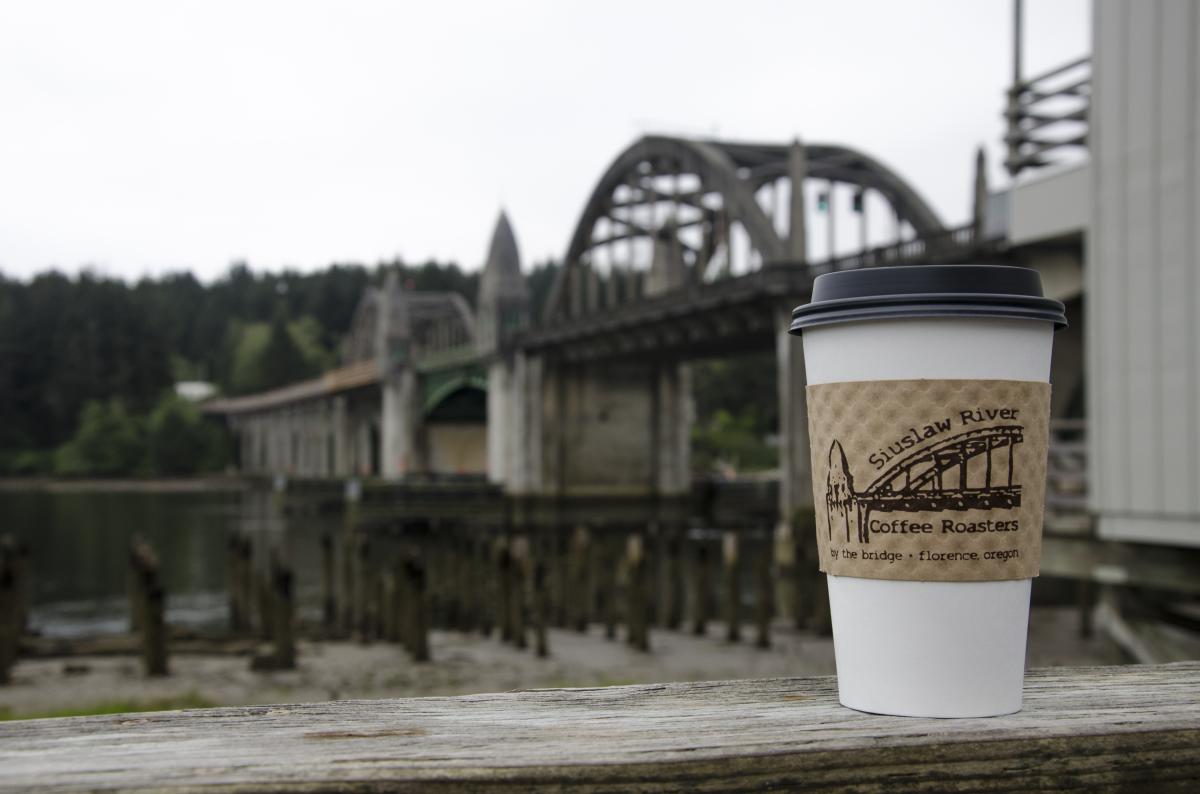 Siuslaw River Bridge by Katie McGuigan

 

After we consumed a suitable amount of caffeine, we powered up and headed north on Highway 101. Enjoying the rocky coastal views and scanning the ocean from Highway 101's multiple scenic viewpoints for grey whales we enjoyed the next few hours agenda free before heading to Darlingtonia State Natural Area.

Although Darlingtonia comes equipped with picnic tables and easily-accessible pathways common in many Oregon state parks, this park is still unusual because it is the only Oregon state park property dedicated to the protection of a single plant species.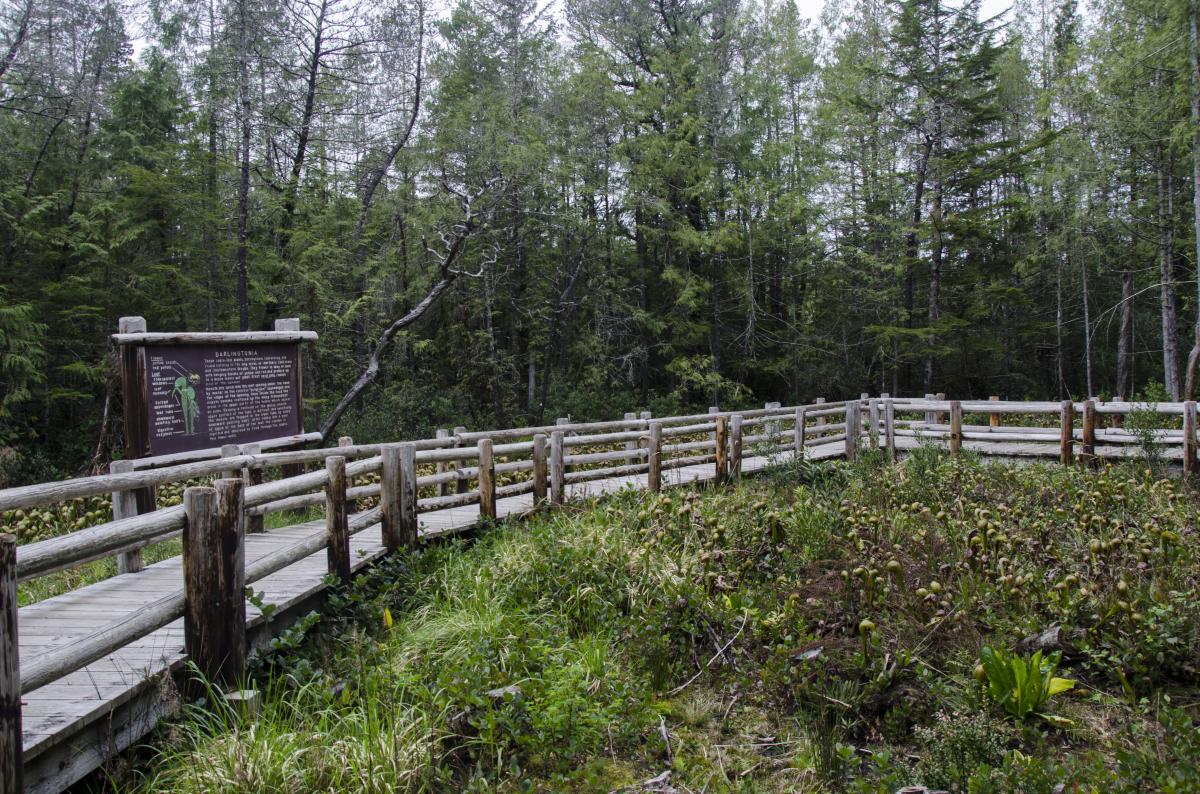 Darlingtonia Wayside in Florence by Katie McGuigan

 

What is so special about this plant? The Darlingtonia Californica, commonly known as the Cobra Lily, is the only type of pitcher plant (yes, a carnivorous plant) that can be found in Oregon. Although this park is frequented by science enthusiasts and botanists, the common public often overlooks this hidden gem on the Coast, making Darlingtonia State Natural Area a must-see.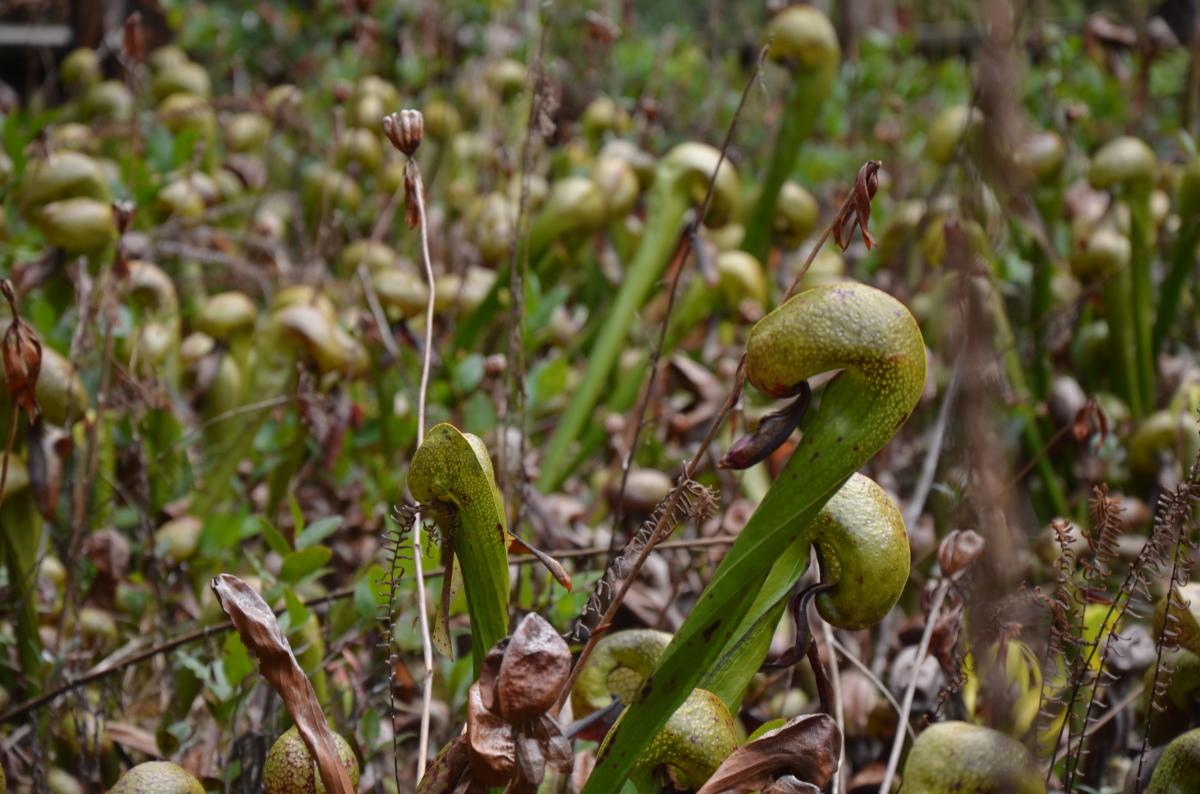 Darlingtonia Wayside by Katie McGuigan

 

Even though we visited the Coast for less than 24 hours the "Coastal Experience" was easily accessible to us. In less than 24 hours we were able to comfortably enjoy multiple state parks and natural scenic areas with coffee in hand.

First published in 2017
As the days get longer and the nights get warmer, we start daydreaming a little more about sleeping under the…