Back To Previous Page
Best Spring Camping
Published: March 02, 2022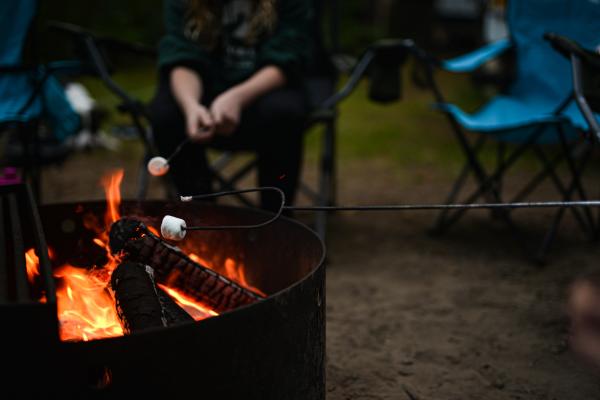 As the days get longer and the nights get warmer, we start daydreaming a little more about sleeping under the stars and sharing stories around a campfire. Luckily, you don't need to wait for summer to relish getting cozy in a sleeping bag and enjoying the Oregon outdoors. Start your season of camping in spring, when campgrounds are less crowded, the rivers and lakes are full and the wildlife begins to stretch and stir. Here is a list of some of our favorite places to camp in the spring so you can start planning now. Make sure you're prepared to make the most of your getaway by reviewing our Adventure Checklist, and don't forget to pack the marshmallows! 
Jessie Honeyman State Park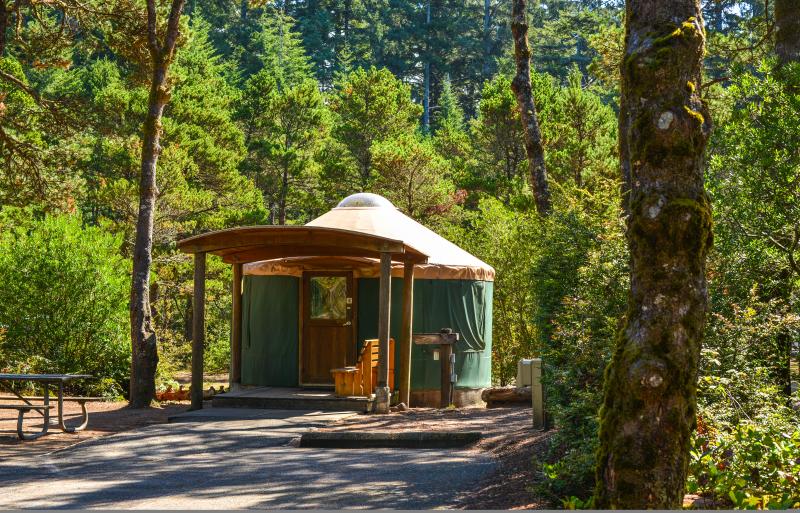 Yurt camping at Jessie Honeyman by Melanie Griffin  

Yurt camping is the perfect balance of outdoor adventure and modern amenities. Rent a yurt if you want to sleep on a bed with heat and a locking door as well as a dome view of the sky and the sounds of the coastal forest. If the yurts are booked, there are plenty of tent sites available as well. Jessie Honeyman State Park sits at the base of some of the area's largest sand dunes and beside the beautiful Cleawox Lake, making it a great destination for thrill-seekers and families alike. Rent a paddleboat on the lake or take a dune buggy ride. 
Belknap Hot Springs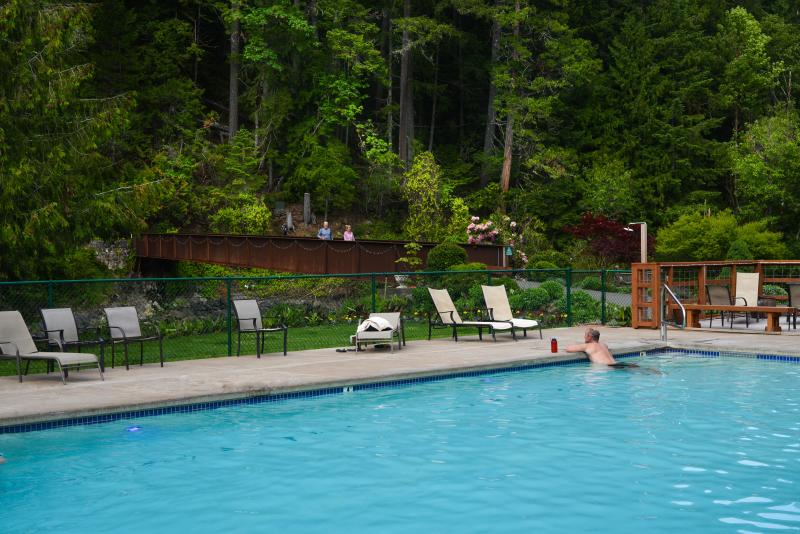 Belknap Hot Springs by Melanie Griffin   

If you've been missing the joy of sleeping under the stars but still want to be just a little bit pampered, Belknap Hot Springs is a great compromise. Camping in one of the tent sites here comes with entry to the private upper pool filled with hot mineral water from the natural spring. Unlike the lower pool which offers day-use to visitors, the upper pool is reserved for overnight guests only and is a serene place to relax. Near the lodge, wander the grounds in search of the hidden secret garden. 
Baker Bay Campground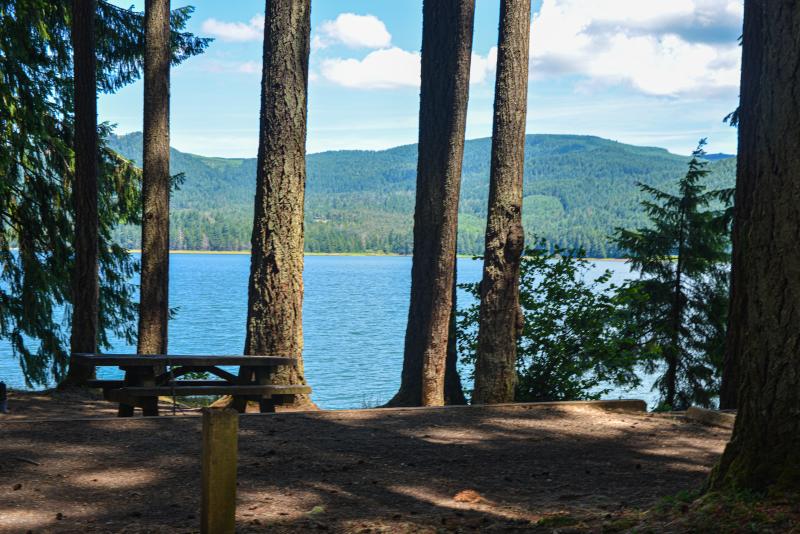 Baker Bay Campground by Melanie Griffin   

Baker Bay Campground offers lakeside campsites that can be busy in the summer – but in the spring, the lake is a quiet retreat with hiking trails and stunning views of Dorena Lake. Baker Bay Campground opens in mid-April, so plan ahead for a spring or early summer getaway. Boat rentals are also available on the boat docks for those who want to adventure further. 
Richardson Park Campground
Canoeing at Fern Ridge  

Richardson Park is located on the shores of Fern Ridge near Eugene. This campground opens in mid-April and is a prime location for birdwatchers. More than 250 bird species visit Fern Ridge and the surrounding ponds throughout the year, but spring brings extra special birding opportunities: ducklings along the shore and raptors on the hunt after the long winter.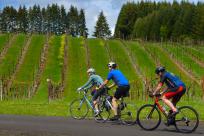 It feels good to get outside! Spring brings clear and sunny weather mixed with clouds and rain –…
More
›