As we approach this Memorial Day we are reminded of President Ronald Reagan's words: "Today is the day we put aside to remember fallen heroes and to pray that no heroes will ever have to die for us again. It's a day of thanks for the valor of others, a day to remember the splendor of America and those of her children who rest in this cemetery and others. It's a day to be with the family and remember…"
As we pause to reflect, we are reminded of the many memorials dedicated to our veterans located throughout the Eugene, Cascades & Coast region. There are many beautifully trimmed and manicured cemeteries with flags honoring each veteran's gravesite. 
You can also pay your respects at the Eugene Wall of Honor Memorial, the Florence Veteran's Memorial Park, the Oregon Coast Military Museum, the Oregon Air & Space Museum and the Springfield Veterans' Memorial Plaza. 
The Springfield Veterans Memorial Plaza recently installed an Oregon Heritage Excellence Award winning memorial dedicated to all women veterans who served in combat – past, present and future!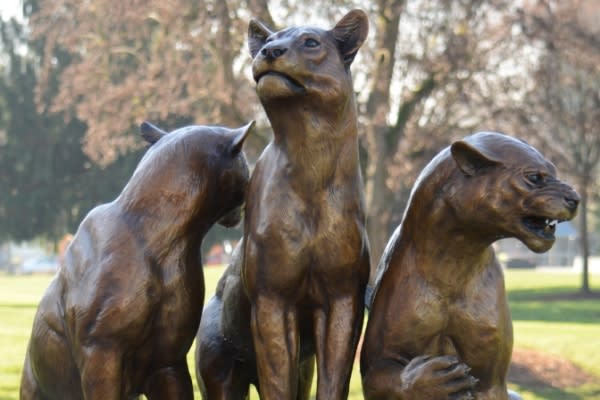 Further information on hosting your military reunion is available, as well as events to honor those who served this Memorial Day weekend. 
President Reagan concluded with "And we owe them something... We owe them first a promise: That just as they did not forget their missing comrades, neither, ever, will we"
Find things to do for Memorial Day weekend from wine tasting to road tripping. Visit cemeteries and historic…