Junction City
Conveniently located between Eugene and Corvallis with Highway 99 as its main thoroughfare, and only minutes from the Eugene Airport, this semi-rural community is the perfect place to start leisurely road-trips. Ringed by wine country and wildflowers, Junction City merges farm life with recreational pursuits.
Visit the region for U-picks, farm stands, birding, cycling, golfing, archery and wine tasting. Junction City is best known for their annual Scandinavian Festival in the summer, but you can delve into their Scandinavian culture year-round at the local museums, holiday parades and community dances.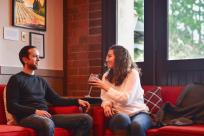 Cellar season may be the best time to visit your favorite wineries and tasting rooms in the…
More

Info

›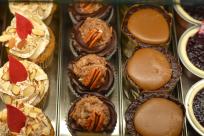 Indulge in the comforting smell of fresh baked bread along the Willamette Valley's "bakery loop".…
More

Info

›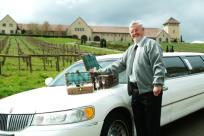 Over a dozen South Willamette Valley wineries invite visitors to taste their wines and tour their…
More

Info

›
Junction City Hotels & Lodging
Junction City offers convenient airport lodging just nine miles (14 km) north, surrounded by the peaceful atmosphere of the country. Stay in a convenient motel right in town, or choose a bed and breakfast experience in wine country. From vacation rentals to farm stays, lodging options include golf course and winery views — and even stables for your horses! Enjoy the mix of city amenities with rural charm.
Bring your RV or rent one for a stress-free trip through the country.
Junction City Food & Drink
Along Highway 99, Junction City is an easy stopping place for family dining. During the Scandinavian Festival, treat yourself to delicious fare from Sweden, Norway, Finland and Denmark.
And year-round, visit winery tasting rooms in the Lower Long Tom AVA surrounding Junction City. Some of the wineries serve cheese and crackers, appetizers or special event dining. We recommend calling ahead to confirm open hours and dining options. If picnics are welcomed, bring a loaf of bread from Camas Country Mills and some cheese, fruit and vegetables from one of the many regional farm stands or markets.
Signature Experiences
Swirl a glass of wine at one of the many area tasting rooms.
Feast on Swedish meatballs, aebleskivers and glogg at the Scandinavian Festival.
Learn about beekeeping or just sample the honey.
Swing a club at a beautiful golf club with views of wine country.
Buy local flour or enjoy some freshly baked cookies and hot coffee in a historic schoolhouse at Camas Country Mill. 
In spring, cruise the back roads to admire the daffodils.
Check out big rigs at the annual Truck Function in Junction.
Purchase or update your RV at the in-town dealership.
Practice your archery beside a lake.