Back To Previous Page
Best Local Barbecue
Published: April 17, 2019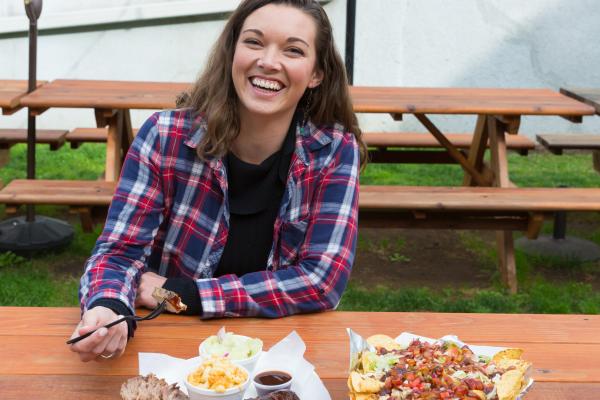 Go whole hog for the best local barbecue at these seven BBQ joints around Eugene - Springfield. From paper plates and picnic tables to comfortable southern-style craft breweries, enjoy delicious eat-with-your-fingers comfort food. Here it's okay to make a mess.
Eugene 
Bill & Tim's BBQ & Tap House
Bill & Tim's downtown Eugene barbecue joint is popular spot thanks to their smoked meats. Try their pulled pork sandwich with a cucumber mint side salad and a frosty pint.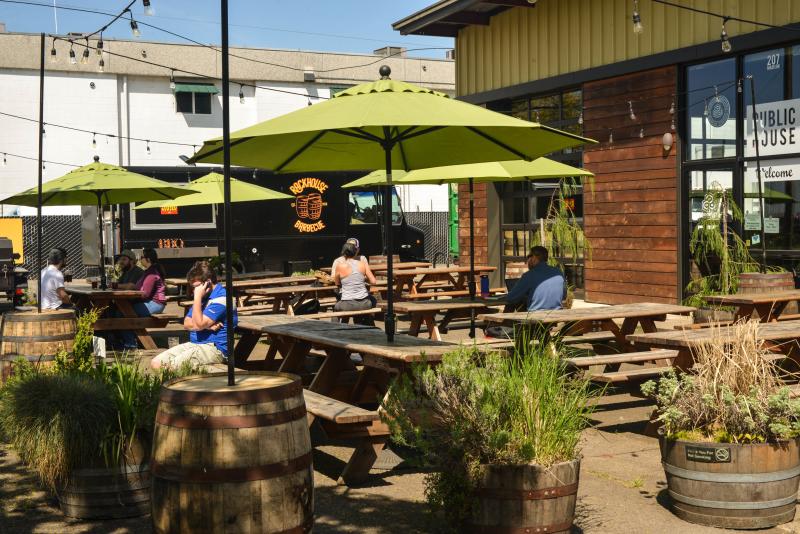 Oakshire Brewing patio by Melanie Griffin
Rackhouse BBQ
Rackhouse is a hopping food truck that serves hungry beer drinkers at Oakshire Brewing in the Whiteaker neighborhood. The Baby Back Ribs and Piggyback Mac are favorites. Rackhouse also has a delectable pulled jackfruit option for the vegan BBQ lover.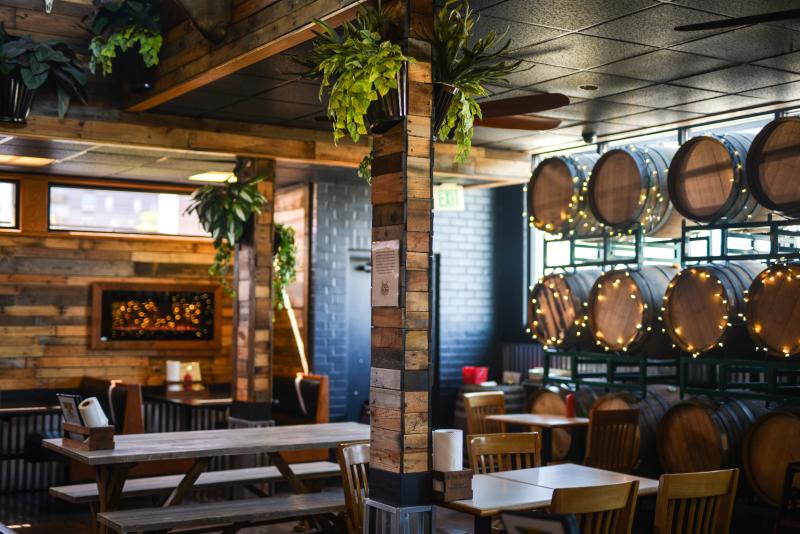 Elk Horn Brewing by Melanie Griffin
Elk Horn Brewery
Elk Horn Brewery brings the flavors of the South along with great craft beer to the UO campus district. The vibe is right for enjoying the massive Southern Staple platter with all the fixin's. 
Hole in the Wall
Great BBQ for large groups. Hole in the Wall has two locations in Eugene and Springfield. Order a Party Pack for a whole family of meat lovers and don't forget the fried okra. 
Dexter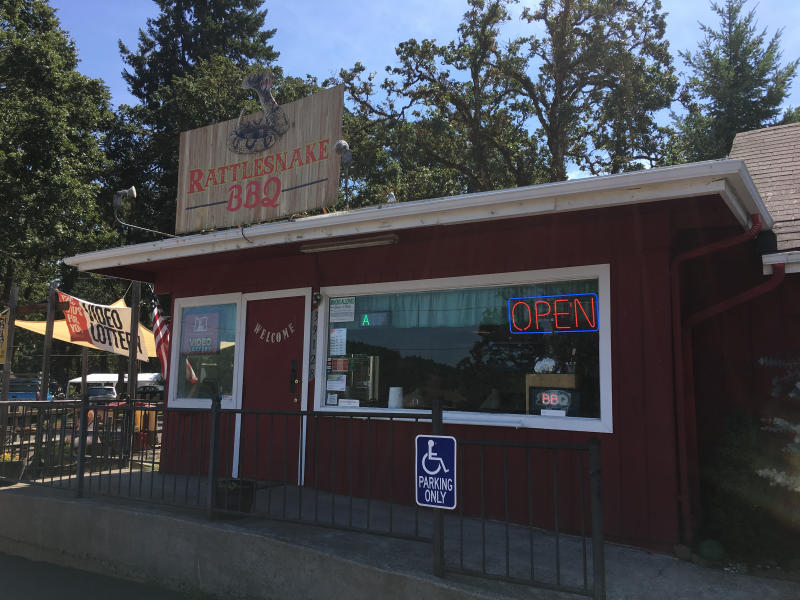 Rattlesnake BBQ by Philis McLennan
Rattlesnake BBQ at the Dexter Lake Club
Time for a road trip! Enjoy Texas-style BBQ in a historic setting at Rattlesnake BBQ. Dexter Lake Club was made famous by the film "Animal House" in 1978. Located just 25 minutes from downtown Eugene. 
Cottage Grove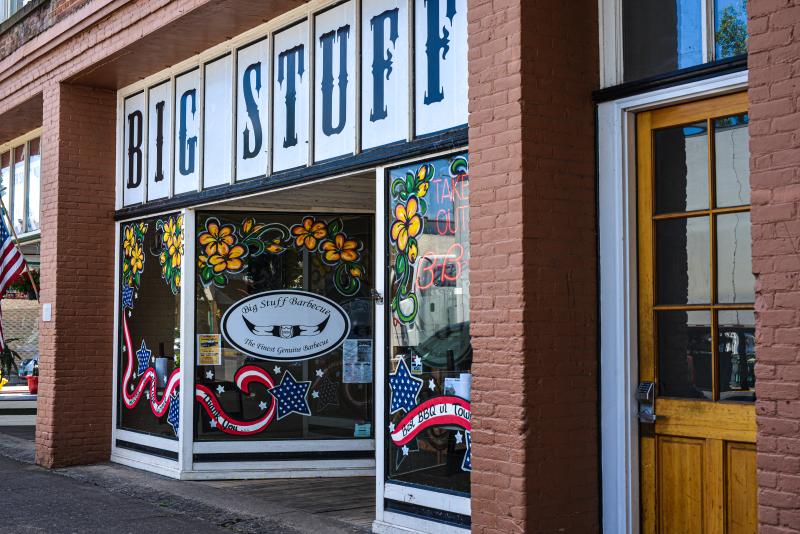 Big Stuff Barbecue by Melanie Griffin
Big Stuff Barbecue
Located on Main Street in historic Cottage Grove, Big Stuff Barbecue offers oak smoked meats in a comfortable space. From Eugene, it is only a 25 minute drive on I-5 to some great beef brisket.