Back To Previous Page
Top Places to Picnic
Published: April 29, 2022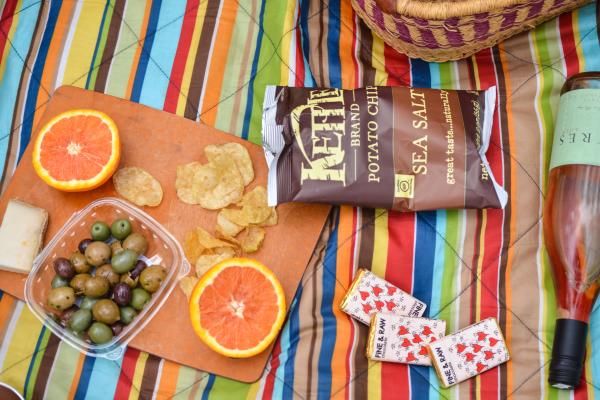 It's time for a sunny day picnic! Here is a list of the top places to picnic in peace in the Eugene - Springfield area and beyond. 
Hendricks Park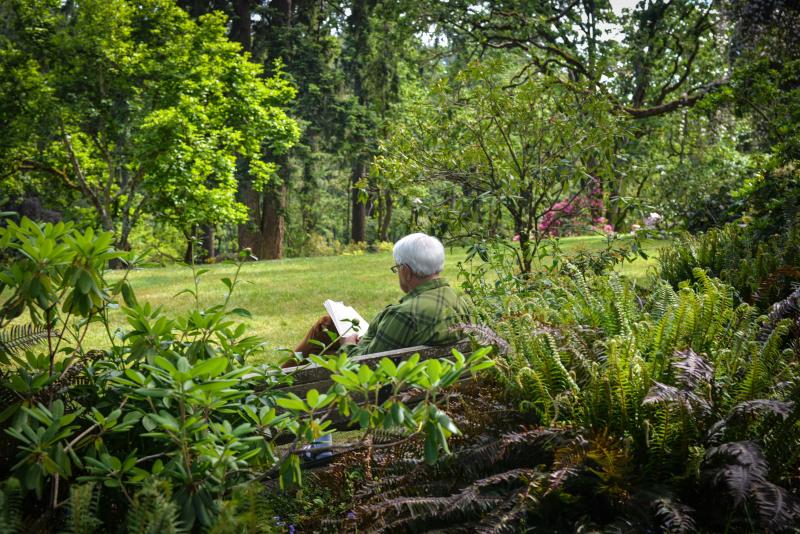 Hendricks Park in the Springtime by Melanie Griffin

 

Hendricks Park is a beautiful rhododendron and native plant garden located near the University of Oregon. After a lazy lunch among the flowers, hike the many trails through the gardens and beyond into the ferns and evergreen forest. The park offers restrooms, tables, water and a shelter. 
Alton Baker Park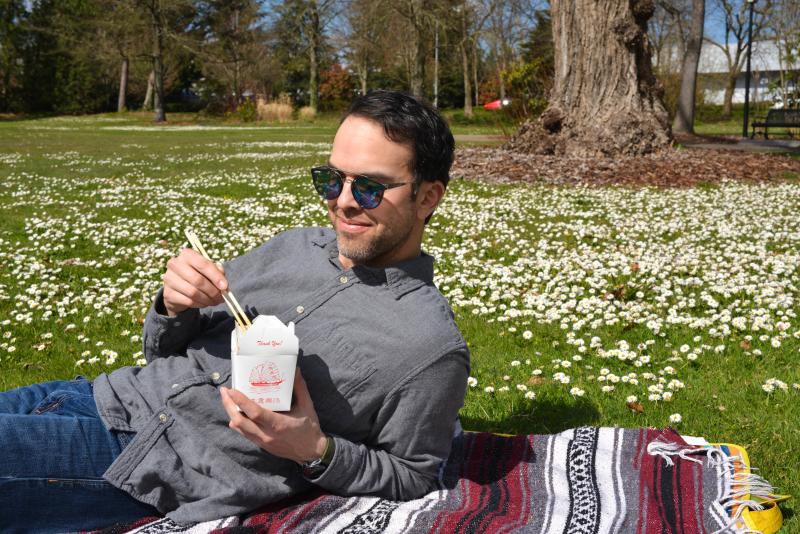 Alton Baker Park is near downtown Eugene and the University of Oregon making it a popular choice for a quick picnic. Although this park is popular and centrally located, you can still find a quiet place to yourself on the 373 acres. Bring your pup along for a run at the dog park or try out the disc golf course. 
Perkins Peninsula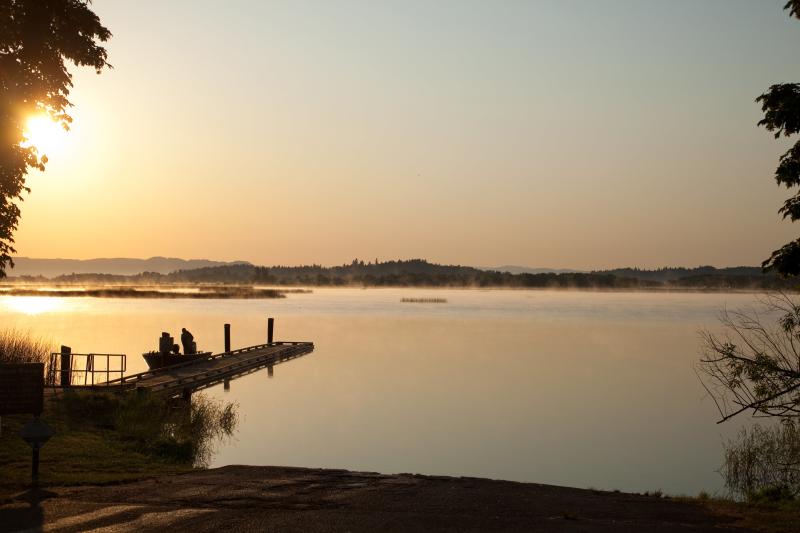 Perkins Peninsula by Eugene, Cascades & Coast  

Perkins Peninsula is a green park on Fern Ridge Reservoir. There is a boat ramp, swimmable beach, baseball diamond, picnic tables, restrooms and a large grassy lawn for laying out your picnic blanket and spread of goodies. Fern Ridge is also a prime spot for birdwatching so bring your binoculars along too. 
Mount Baldy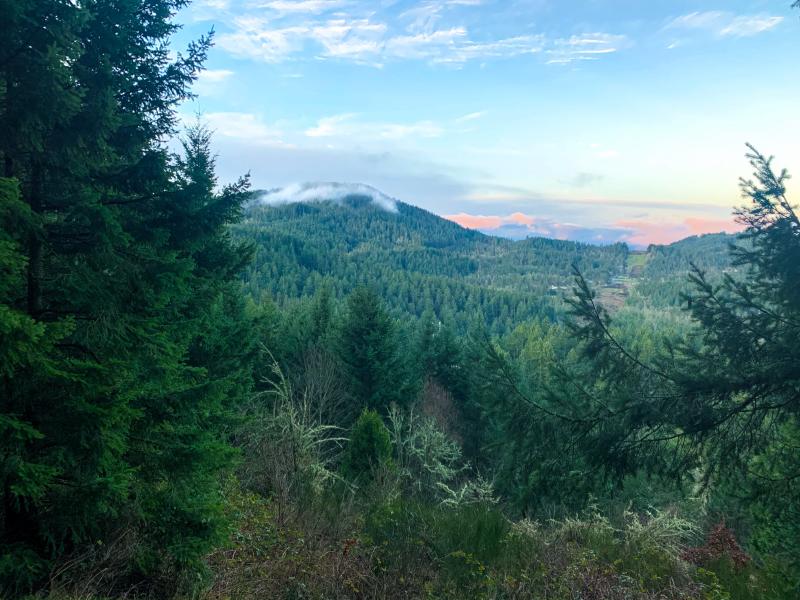 Mount Baldy Viewpoint by Melanie Griffin   

Earn all the treats in your lunchbox with a little hike up to the top of Mount Baldy. The entire loop is just under one mile long and offers various stunning views. This moderate hike is part of the grander Ridgeline Trail and is located just minutes from downtown Eugene. 
Armitage Park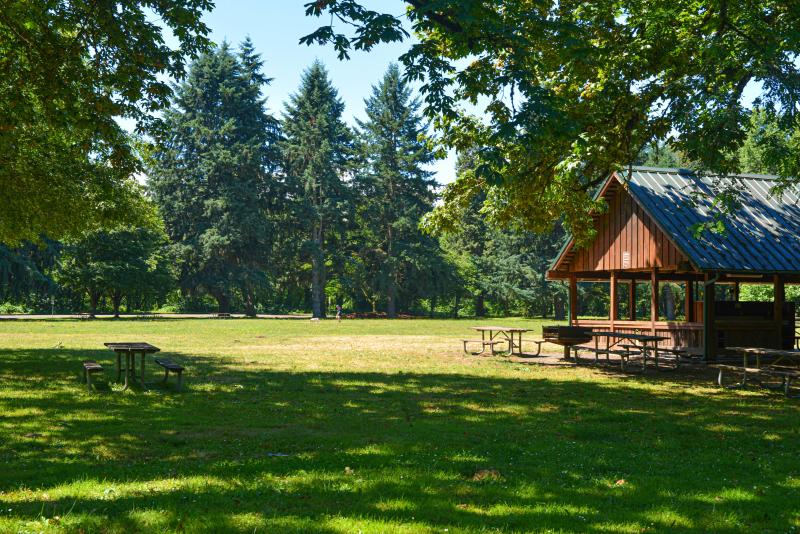 Armitage Park by Melanie Griffin  

Picnic along the McKenzie River at Armitage Park at the edge of the city. There are restrooms, grills, tables, a small boat ramp and short wheelchair-accessible paths beside the river. After a lazy meal in the grass, take a stroll across the old railroad bridge for a better view of Osprey that frequently hunt the river. 
Island Park
Island Park sits along the Willamette River in Springfield. The Ruth Bascom Riverfront bike path connects this park with Alton Baker Park and downtown Eugene. There are restrooms, tables and two playgrounds. 
Beyond Eugene - Springfield
Cleawox Lake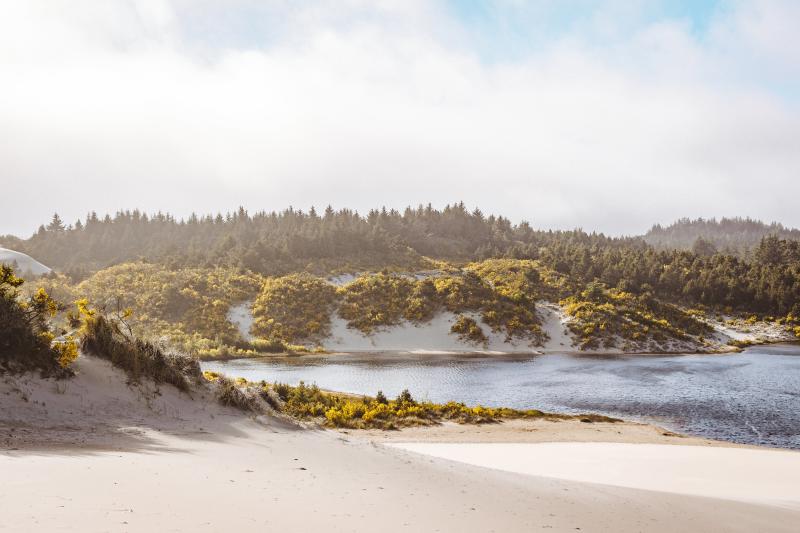 Cleawox Lake by Taylor Higgins

 

If you don't mind a sandy picnic blanket, this lake in the coastal dunes is a perfect place to enjoy a meal in the outdoors. Bring your kayak or stand up paddleboard or just go for a swim! Your family will love running up and down the dunes and putting their toes in the water. Cleawox Lake is located at Jessie Honeyman State Park just four minutes from Florence.
Baker Bay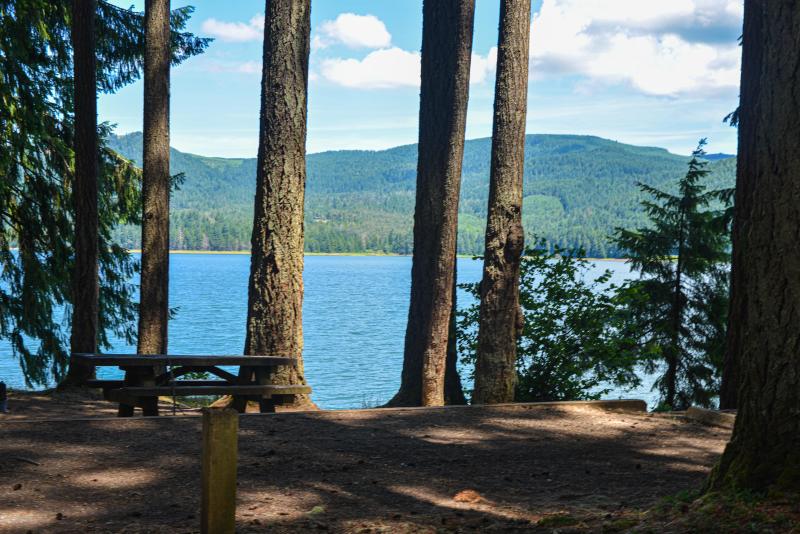 Baker Bay campground by Melanie Griffin  

Baker Bay is a beautiful space beside Dorena Lake East of Cottage Grove where the family can swim or play sand volleyball. Still need more exercise and fresh air after the meal? Ride the nearby Row River bike path. Or keep it nice and easy with a driving tour of historic covered bridges. 

Pavilion Park
What makes Pavilion Park in Coburg so great is the location. Not only are you surrounded by charming historic buildings and that sweet small-town feel, but you've got food options. Want pizza for your picnic? One of the best pizza joints in the whole state is right there. After pizza, you might want to grab some ice cream or a nice iced coffee. That and more is all within view of the pretty pavilion and the surrounding green grounds. 
Greenwaters Park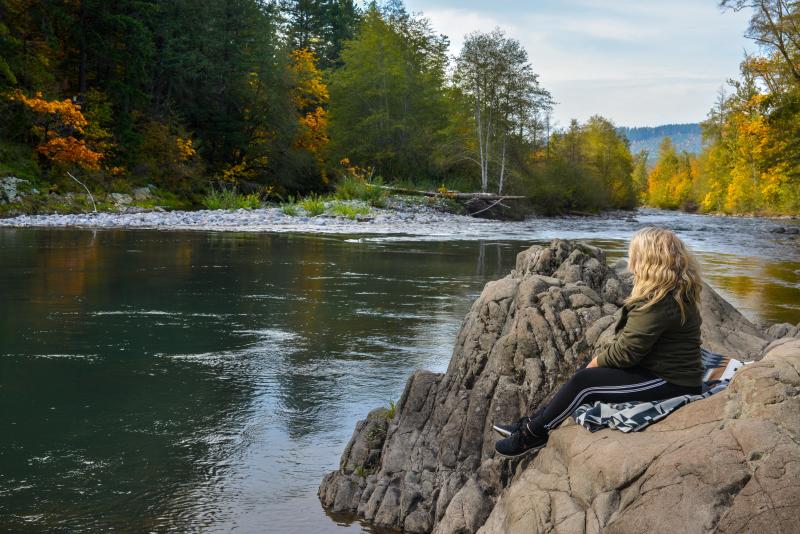 Greenwaters Park Oakridge by Melanie Griffin  

Greenwaters Park is a great picnic spot after hiking to see Salt Creek and Diamond Creek Falls or before mountain biking one of Oakridge's incredible trails. Located just past Oakridge on Highway 58 and full of amenities including restrooms, tables and a playground. This is the perfect picnic spot for you if you needed to take a little drive and get away from the city. 
Grab take-out from these restaurants: