Back To Previous Page
Best Waterfalls to Visit This Summer
Published: June 28, 2019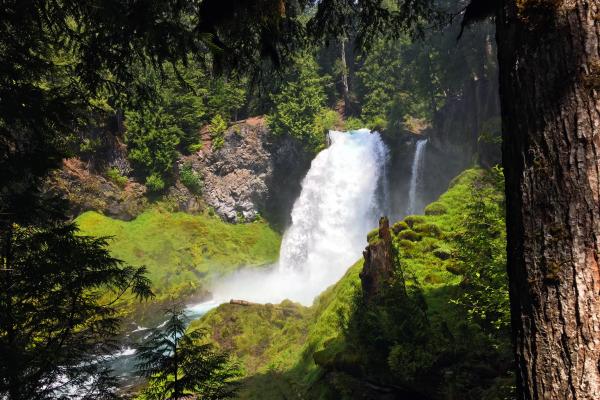 Summer is here, and with it the promise of endless days spent in some of the most beautiful outdoor places in the Eugene, Cascades & Coast region of Oregon. Waterfall hikes are a perfect way to cool down body and mind while heating up your Instagram game. Here are six of the best waterfalls to visit this summer.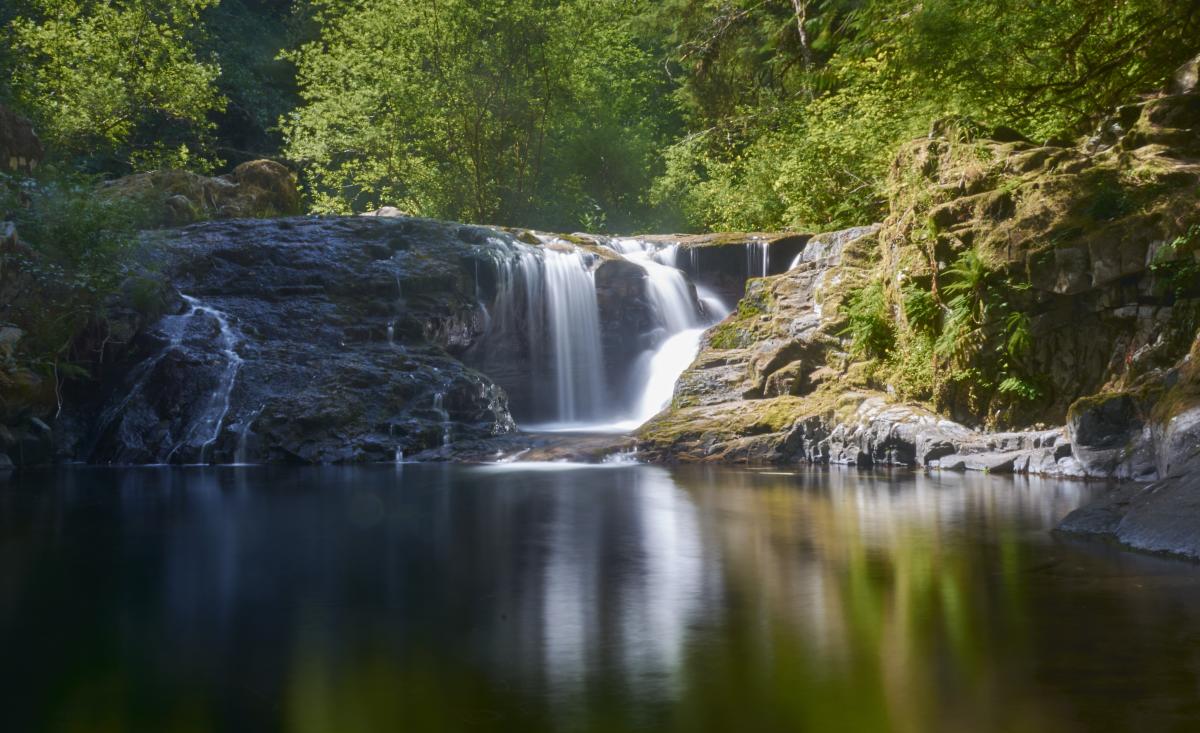 Sweet Creek Falls by Thomas Moser
Sweet Creek Falls
Best for seeing multiple waterfalls
The Sweet Creek Falls Trail actually features eleven waterfalls in total, and the trail is easy and family-friendly. This waterfall system is between Eugene and Florence in the Siuslaw National Forest, making it a nice detour for travelers headed to the Oregon Coast. Head for some ice cream or salt water taffy in Historic Old Town Florence for the perfect post-hike treat.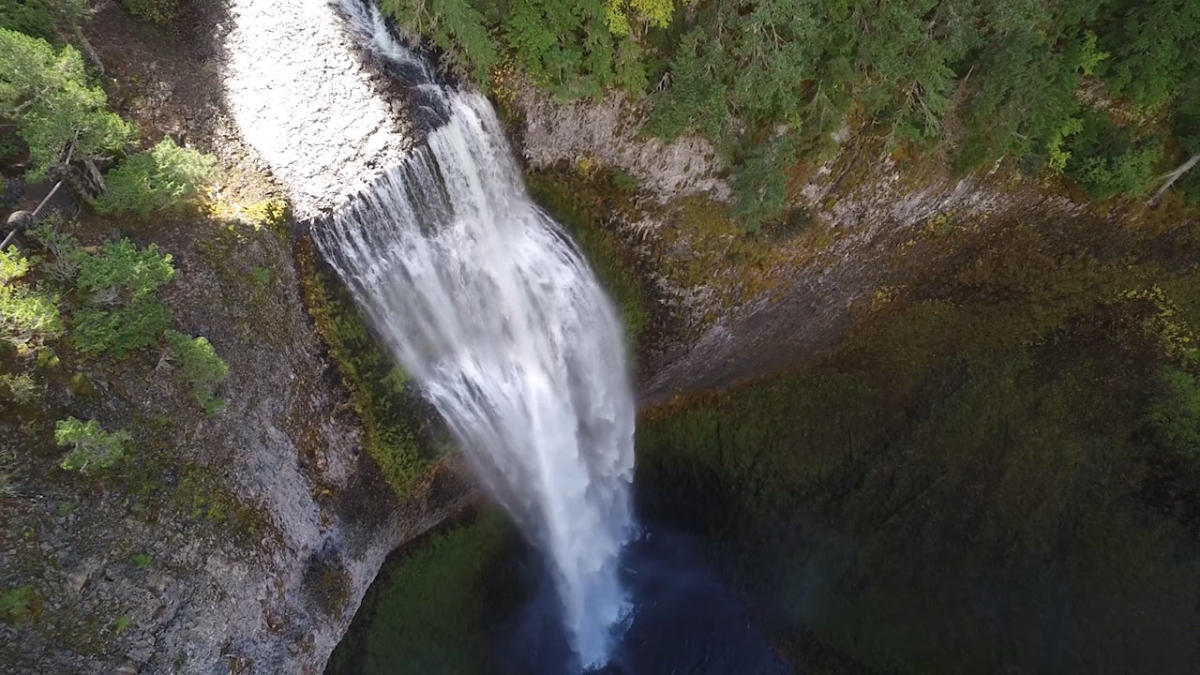 Salt Creek Falls by Eugene, Cascades & Coast 
Salt Creek Falls & Diamond Creek Falls
Best classic Oregon hike
One of Oregon's most impressive cascades is in the Willamette National Forest near Oakridge. Salt Creek Falls is a stunning 283-foot (86 m) waterfall visible from a wheelchair-accessible platform. For a longer hike, follow Diamond Creek Falls Trail #3598 from the Salt Creek Falls Observation Site for a 3.2 mile (5.2 km) loop trail over mountainous terrain to a beautiful fan fall.  Day-Use Fee area/Recreation Pass required.
Lake Creek Falls (Triangle Lake Falls)
Best for exploring like a local
The gentle slope of this waterfall makes it a popular swim spot for locals. This is not the waterfall to visit if you are looking for a dramatic slow-shutter photo or if you want to avoid crowds. Known locally as the rock slides, this location is perfect for joining locals as they let loose in the summertime. This is also a great location to watch salmon jumping the fish ladders during spawning season. Lake Creek Falls is located near Triangle Lake, about an hour northwest of Eugene. The small parking lot here fills up quickly so come early.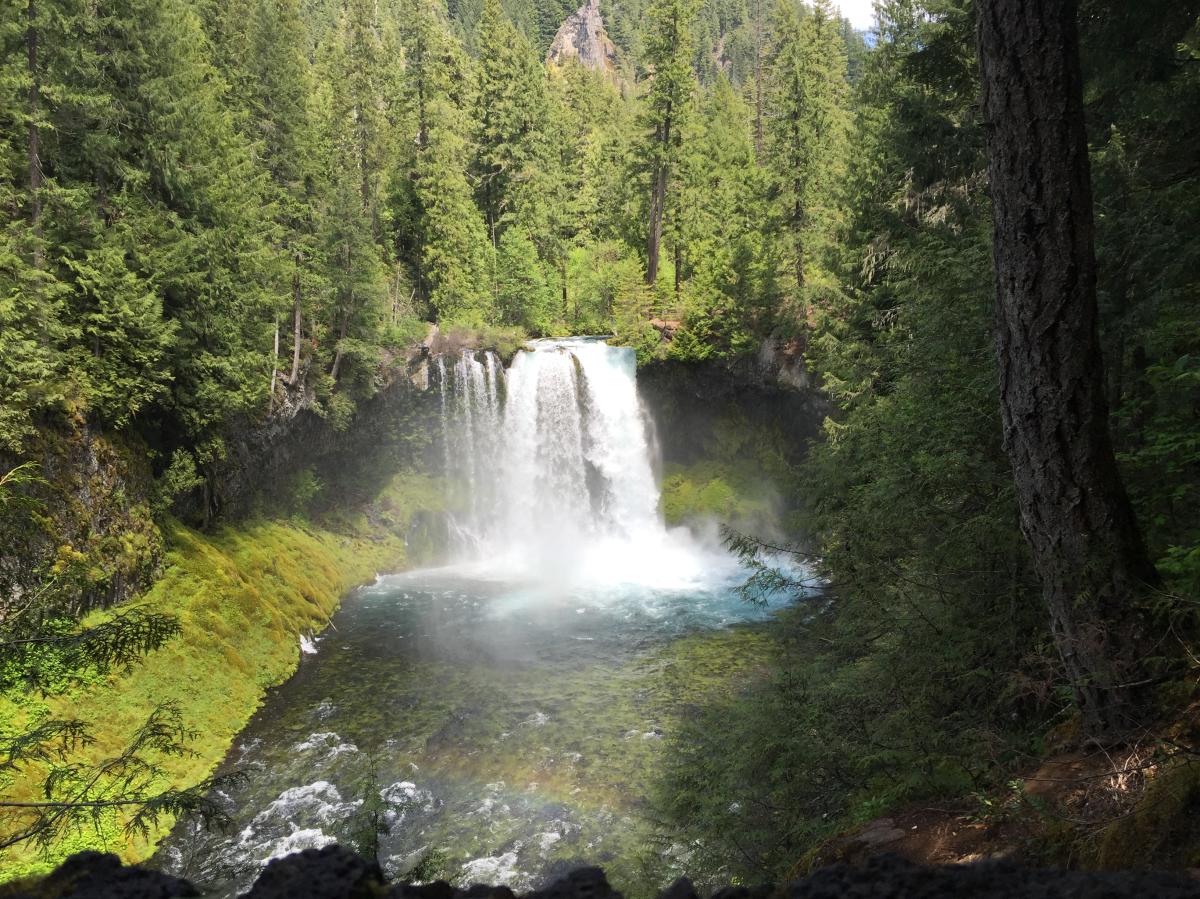 Koosah Falls by Sally McAleer
Sahalie & Koosah Falls
Best for photo ops
Near the start of the McKenzie River, two large cascades can be enjoyed on a 2.6 mile (4.2 km) loop trail. Sahalie Falls is easy to access with a wheelchair-friendly path from the parking lot to the observation deck. From there, it is just 1 mile (1.6 km) past beautiful stretches of beautiful blue river to Koosah Falls. Each of these waterfalls are picture-worthy. Follow the McKenzie River as it winds back towards the Eugene - Springfield metro area for more scenic moments along the river, hot springs and foodie hot spots on the South Willamette Valley Food Trail.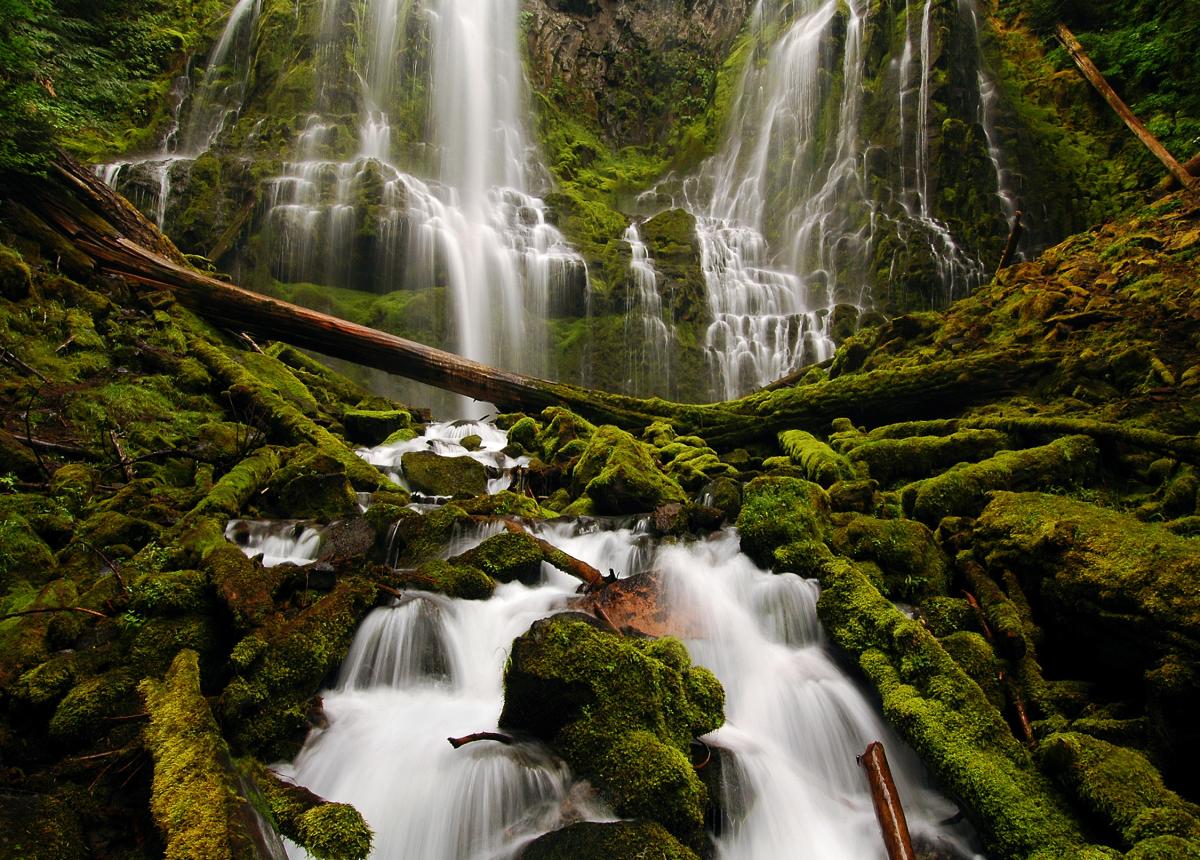 Proxy Falls in McKenzie River Region by Greg Lief
Proxy Falls
Best for road trippers
The hike through lush forest and rugged lava fields is rewarding on its own, but the waterfall is a stunning display at the far end of the easy 1.5 mile (2.3 km) trail. For photographers, Proxy Falls is a must-see. Since the road to Proxy Falls is only accessible in the summer months, be prepared for crowds and consider coming early in the day. Make this one of your stops on an epic road trip through the Cascade Mountains. Day-Use Fee area/Recreation Pass required.
Wildwood Falls by Melanie Griffin
Wildwood Falls
Best for history buffs
Another popular swimming location, Wildwood Falls has a 15 ft (4.6 m) drop over basalt rock face. When not full of swimmers seeking respite from the heat, the falls make a great photo as the rock formations those surrounding other waterfalls in the area. Just a short 45 minutes from downtown Eugene, Wildwood offers abundant parking on either side of the river and is easy to access, so expect crowds if you come during peak season and times of the day. No hiking necessary to get to this waterfall. This waterfall is located near historic covered bridges and an area rich in mining history.  Day-Use Fee area/Recreation Pass required. 
Know before you go
The Eugene, Cascades & Coast region is lucky to have so many waterfalls that are so easy to reach. As you're traveling around the region, be like a local: be courteous of others on the trail, follow parking rules in neighborhoods and roadways and practice Leave No Trace principles to leave these wild places better than you found them. Bring our handy Adventure Checklist with you!
All of the waterfalls in this blog are open and ready for the 2019 summer season. We always recommend checking local resources before you head out for the latest trail and road conditions.
Want to know more? Call our visitor center to speak with an adventure specialist. 
Top photo: Sahalie Falls by Sally McAleer.