Back To Previous Page
Snowy Winter Getaways
Published: November 28, 2019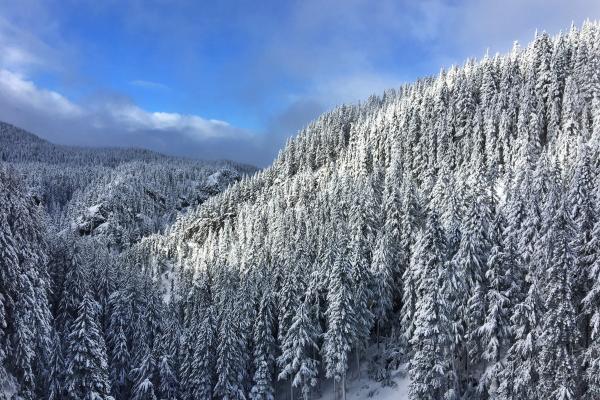 Spend a few days curled up in winter wonderland lodging, warming up with a steamy drink and a crackling fire. The Cascade Mountains offer a snowy playground perfect for snowshoeing, cross country skiing and snowmobiling. Visit maintained Sno-Parks with sledding hills, trek to icy waterfalls or enjoy skiing and snowboarding at a mountain ski resort. Here are some favorite wintertime destinations you'll want to explore this season.
Oakridge/Westfir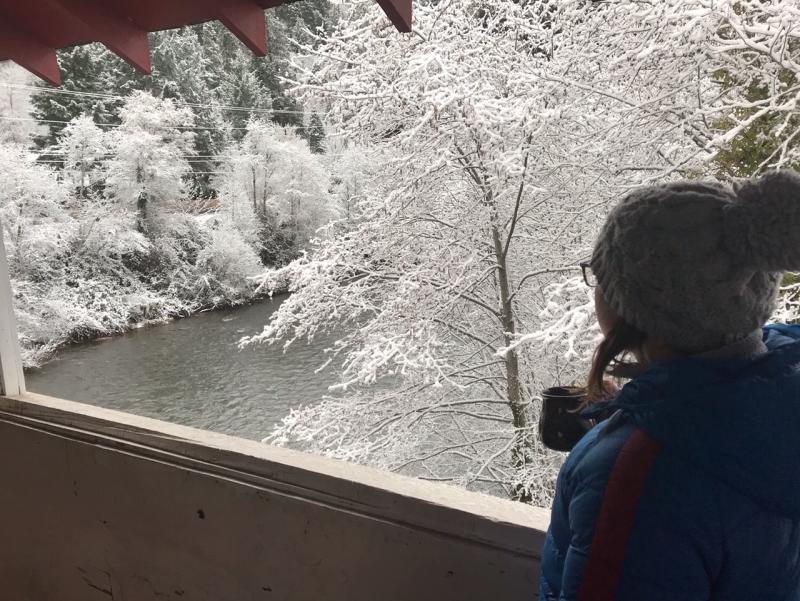 Office Covered Bridge in the Snow by Westfir Lodge
The communities of Oakridge and Westfir are often (but not always) just below the snowline. This makes overnight logistics easy, with the Willamette National Forest just a short drive away. Salt Creek Falls Sno-Park is just twenty miles south, with Gold Lake Sno-Park just five miles further. Also in the same vicinity is Waldo Lake Sno-Park, known for its snowmobiling trails. Willamette Pass is a popular destination for skiing, snowboarding and cross country skiing.
After a day in the snow, stop and soak at McCredie Hot Springs, an all-natural hot springs. Then drop by the 3 Legged Crane Pub and Brewhouse for satisfying comfort food and a craft beer.
Great Base Camps
These clean and comfortable accommodations are conveniently located near services and recreation so that you can maximize your adventures while sleeping peacefully at night.
Comfy Like Home
This cozy lodge inspires lingering in your room with a good book or a stroll to the adjacent historic covered bridge.
McKenzie River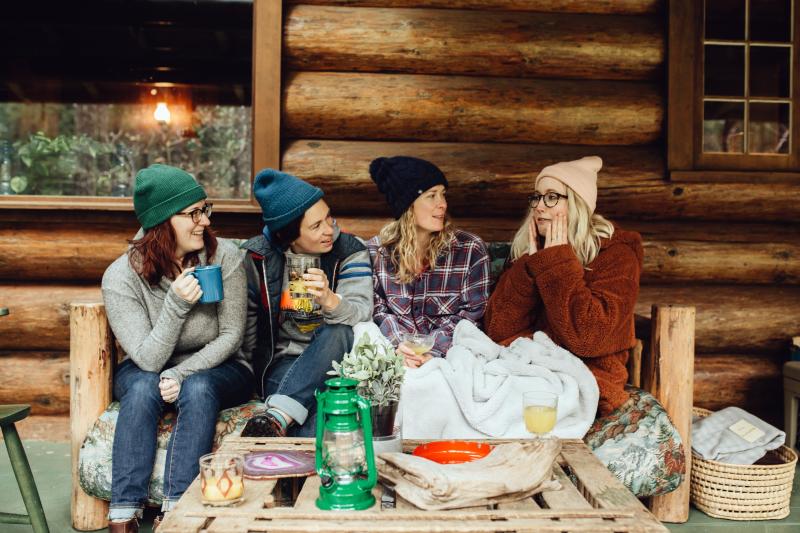 Loloma Lodge
There is a special magic about the McKenzie River area. A collection of small communities are carved out along the majestic McKenzie River. Snowshoe the McKenzie River Trail, which stretches for more than 20 miles alongside the river. Along the trail, you'll discover waterfalls and the hot springs-fed swimming pool at Belknap Hot Springs' rustic lodge. From here you are also close to the Hoodoo Ski area.
Classic Mountain Lodges
With the sociability of communal spaces, cozy quarters and in-house or nearby dining options, these accommodations are great gathering places for kick-starting your adventures.
Cozy Cabins
Escape to the mountains for quiet solitude in a charming cabin. Bring your books, journals, warm socks and your favorite companion.
Willamette Valley Metro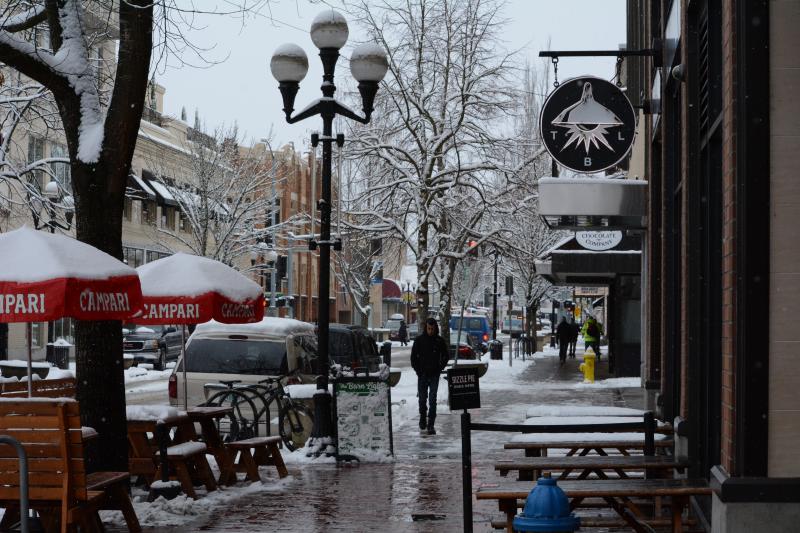 Downtown Eugene in winter by Colin Morton
Sometimes it snows in the Eugene area. If your visit is during winter weather, stay in lodging perfect for snowy days. Hike or take the bus around downtown or stay indoors admiring the dazzling sparkle from warm, comfortable rooms. There are plenty of coffee shops serving up hot drinks, restaurants dishing up soups and stews, and distilleries pouring spirits. Poke around in a used book store, record store or antique shop. Show off your skill in an arcade or billiards parlor.
If the flakes aren't falling you can still enjoy snowy day trips to Oakridge or the McKenzie River.
Perfect Places To Be Snow-Bound
These are just of few of many great options in the Willamette Valley. With gracious lobbies, in-house dining, great views or in-room fireplaces, you can be comfortable here until the storm blows over.