Back To Previous Page
Top Things to Do This Winter
Published: November 01, 2019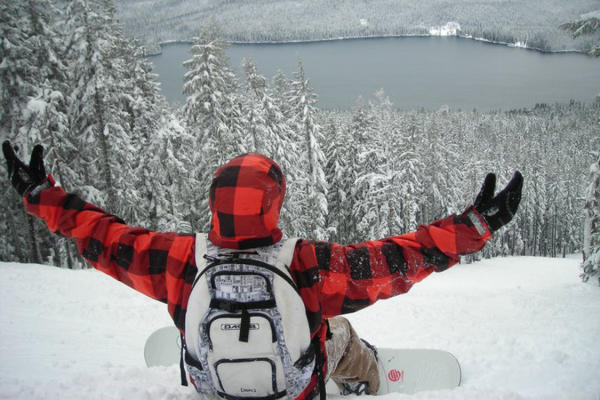 Winter in Oregon brings a new crop of adventures to choose from: watching whales making their annual trek along our coastline; sipping a glass of Pinot with friends by the tasting room fire; cozying up in a mountain lodge after a day of snowshoeing in the Cascades.
You're likely to encounter a variety of different types of weather along the way, but luckily this region offers no shortage of things to do indoors and outdoors. Drizzly day in the Willamette Valley? Take the opportunity to explore exquisite art and museums, or head to wine country to take advantage of Cellar Season. Cool and clear in Florence? Fly a kite on the beach and warm up with the coast's best clam chowder. Snowing in the mountains? Bundle up and go hiking or snowshoeing.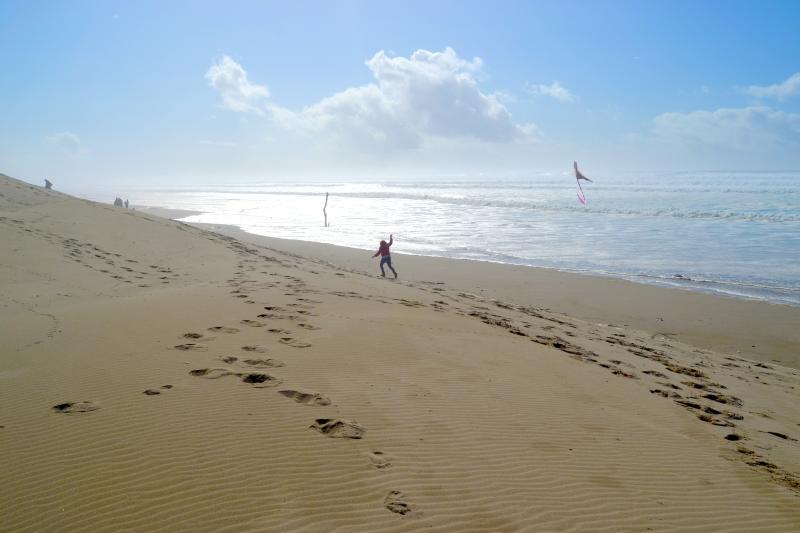 Kite Flying at the South Jetty in Florence by Sally McAleer
Take note that the weather can also vary greatly from the coast to the mountains. You may get beautiful, sunshine-filled coastal days while it pours in the valley, or vice versa. So no matter where you wander, be prepared for a range of weather conditions. Pack layers, check road conditions at TripCheck.com, and call ahead to confirm business hours.
Here are our picks for the best of the winter: from holiday lights to cellar season, whale and storm watching to live music.
HOLIDAY LIGHTS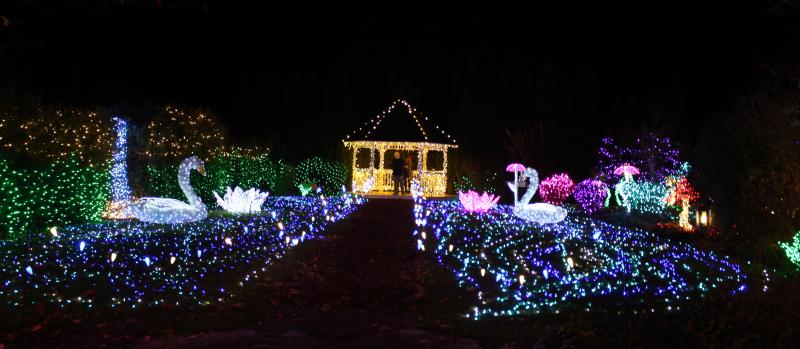 Holiday Lights at The Village Green by Hayley Radich
The region dresses up for the holidays with twinkling gardens, covered bridges and shopping centers. Attend a tree lighting, take a guided tour or watch a light parade. From Christmas choirs to holiday dining, the season is full of fun, family-friendly events.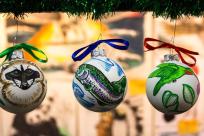 Saturday Market's Holiday Market is a festive take on the regular artisan market—and this year it will stay outside on the Park Blocks, rain…
More
›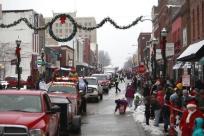 The parade is on! But it will be in a "reverse" format this year. Floats will be stationary and you will drive by them! This is the oldest…
More
›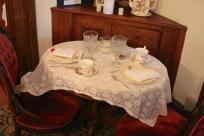 Enjoy a formal afternoon tea in the historic Shelton McMurphey Johnson House for your private party of 4 to 10 people. The beautiful rooms…
More
›
Cellar Season in Oregon Wine Country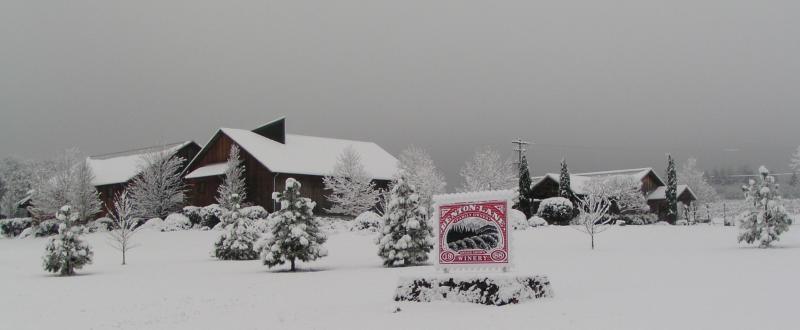 Benton-Lane Winery in Snow  
Wine tasting in winter has its own unique appeal. Imagine uncorking a bottle in a cozy tasting room, soaking up the slow pace of a lazy winter afternoon. Perhaps the winemaker stops by your table to chat, or you take the opportunity to tour the barrel room or sample a yet-to-be-released vintage. Days are shorter and tasting room hours are fewer, but the tasting experience itself can often be more personable, slower-paced and special.
TrackTown USA & Running Events
Eugene doesn't stop running just because it's cool and damp outside – after all, this is the TrackTown USA! Lace up your shoes and join a run, explore the chip trails or shop for running gear at one of the region's acclaimed running stores.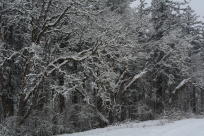 Choose your own adventure to get your blood pumping in the winter air! The 5K is very challenging, from mile 1.3 to mile 1.9, the course…
More
›
Whale Watching & Storm Watching on the Oregon Coast
It's peak season for winter whale watching on the Oregon Coast, where spouting mammoth gray whales embark on their southern migration. It's also the season for storm watching, where huge thundering waves and dramatic skies are on display alongside the Oregon Coast's gusty winds and rolling fog banks. While beautiful, always practice beach safety by watching for sneaker waves and staying away from logs and driftwood. After a chilly ramble on the beach, enjoy a warm bowl of clam chowder at one of the many delicious seafood restaurants in Historic Old Town Florence.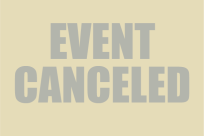 This event has been canceled. Experience three days of bluegrass, Americana and folk music at the 19th annual Florence Winter Music…
More
›
Play in the Snow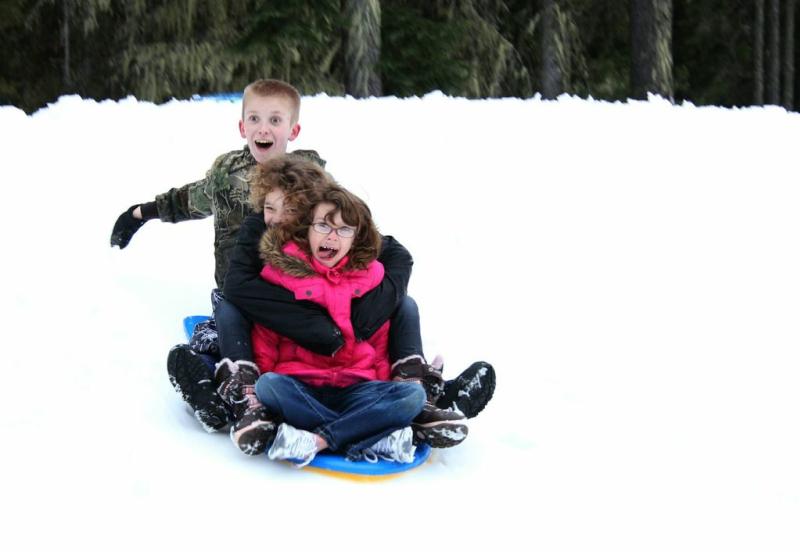 Sledding at Willamette Pass by Traci Williamson
Try snowshoeing, skiing and snowboarding in the Cascade Mountains. Snowshoe waterfalls, sections of the Pacific Crest Trail, around lakes and through majestic snowy forests. Downhill ski, snowboard and cross-country ski at Willamette Pass Resort. And when you're ready to warm up, take advantage of the Cascade Mountain's natural hot springs.
Food & Drink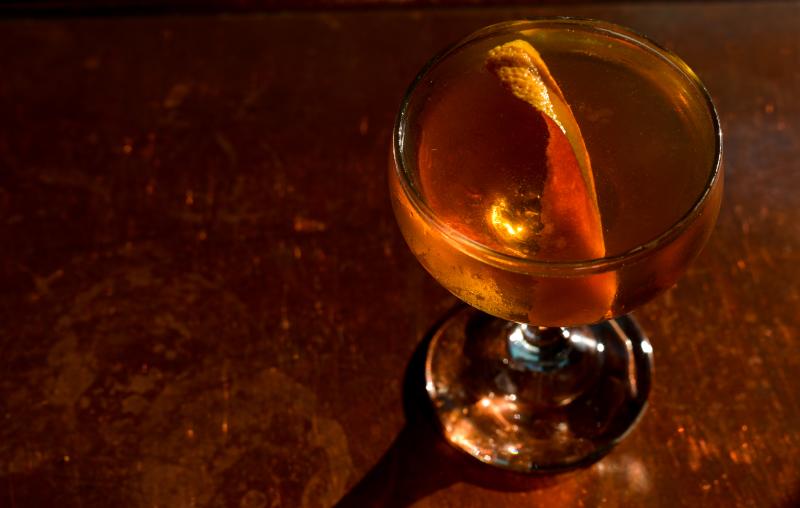 Rye Restaurant Cocktails by Melanie Griffin
Explore a world of tastes this winter: with artisan spirits or one of the Willamette Valley's farm-to-fork restaurants dishing up local specialties like Oregon truffles, Dungeness crab and an array of local artisan chocolates. Pair with regional wine or a craft brew for the ultimate local foodie experience.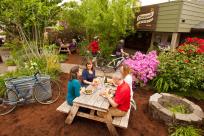 Explore regional beverage and food trails showcasing local farms, artisan industries and locavore dining.…
More
›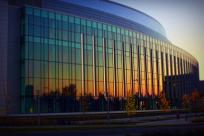 UO Women's Basketball games are drawing huge crowds.…
More
›
More Winter Events