Back To Previous Page
Best Winter Waterfalls
Published: December 08, 2017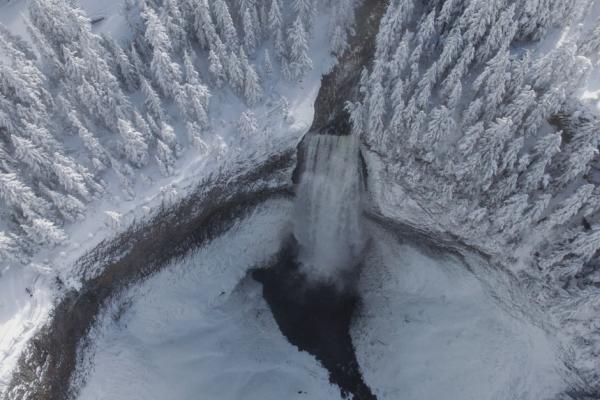 Even at the height of winter, these waterfalls are spectacular sights. Brave the cold and be richly rewarded with the natural beauty of these special destinations - two in Oregon's Cascade mountains and one in the coastal range.
Salt Creek Falls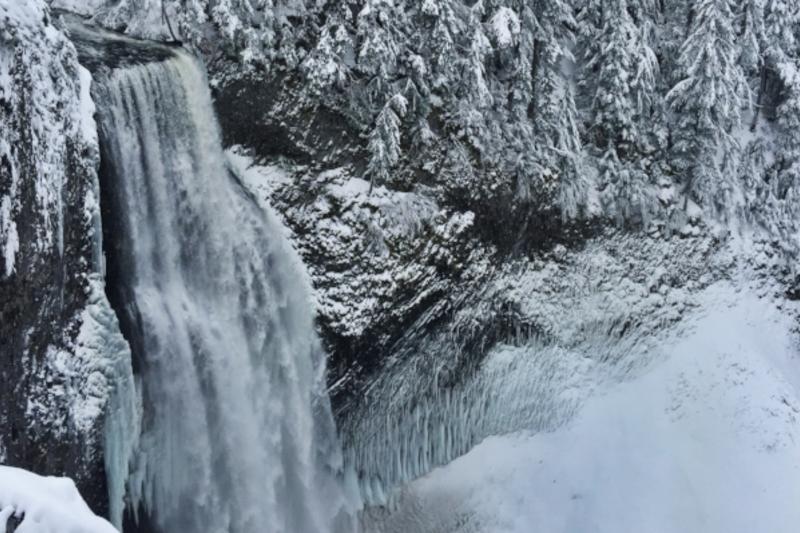 Salt Creek Falls in Winter by Abbie Youngs
Salt Creek Falls is the second highest waterfall in Oregon! It plunges in a single drop for 286 feet (87m). Trek to this beauty just past Oakridge, off of Highway 58. Snowshoes or cross-country skis are needed to cover the .4 mile path to the non-maintained observation deck, but you can park at the Salt Creek Sno-Park. The Sno-Park has plowed parking, a vault toilet and a family-friendly snow play area managed by the Willamette National Forest's Middle Fork Ranger District. Sno-Park permits are required and must be purchased in advance. Warm up in Oakridge at the charming Deep Woods Distillery or the notable Brewers Union Local 180, but call ahead as winter hours for both places are limited.
Diamond Creek Falls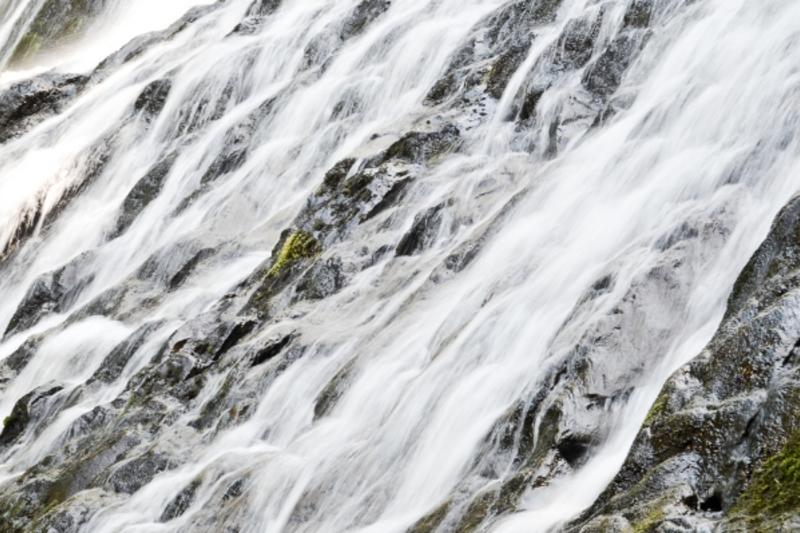 Diamond Creek Falls by Sally McAleer
From Salt Creek Falls, snowshoe the 3.5 loop trail to view Diamond Creek Falls. Follow the blue diamond trail markers. This waterfall fans out across the rock face dropping approximately 90 feet (27 m). The perspective from the base is spectacular if conditions are amenable to the descent. To reach the bottom, hike down the narrow log stair steps.
Sweet Creek Falls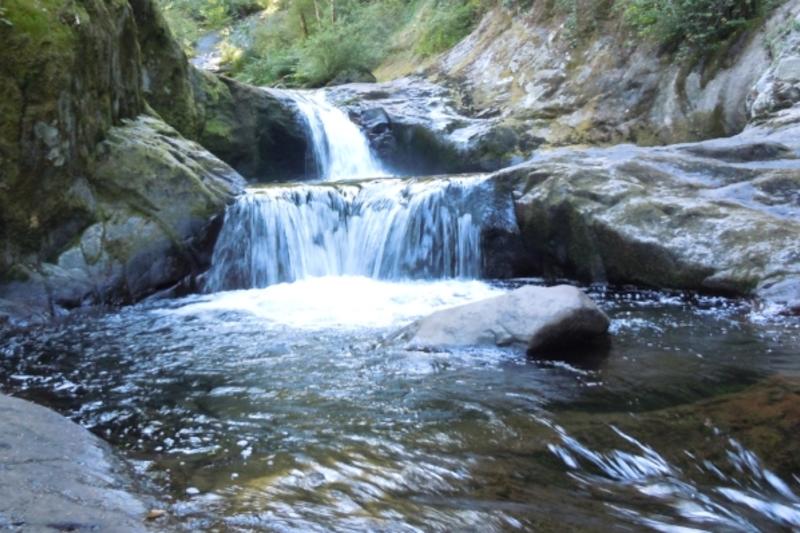 Sweet Creek Falls by Lisa Lawton
Sweet Creek Falls in the winter will be cold and wet but not necessarily snowy because it is tucked in the warmer coast range. Still, there could be snow, so check the weather conditions at Mapleton first. Here you'll discover eleven sweet waterfalls along a flat trail that can be hiked in four distinct segments covering just over one mile, one-way. There is a vault toilet at the Homestead Trailhead and the trail is maintained all year. There is parking at each trailhead. This is popular hike for families and doesn't require a permit. So for maximum waterfall enjoyment with minimal effort, this is the trail! Afterwards, journey on to Historic Old Town Florence and enjoy shopping and dining.
Travel Safe
When driving in winter conditions, please check the weather and roads prior to setting out. Always pack extra water, food, warm clothing and blankets. Pick up maps and any required permits at the Adventure Center in Springfield.