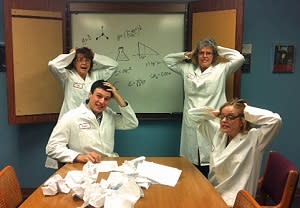 It seems like many conferences this year want to include the topic of creativity. This past spring I attended a conference which offered a class on creativity. While not technically required, so many conferences are offering them that I decided to attend it to see what I could learn. I didn't see myself as being particularly creative. I don't play the piano or any musical instrument. I don't have my own store on Etsy with all of my crafts and creations, and my early attempts in my 20's at fashion design were not successful. I've always equated creativity with arts and crafts, but in this class I discovered that creativity comes in a variety of shapes and sizes and many definitions. I learned that being an event planner requires a great deal of creativity and being a sales manager requires other forms of creativity. Since I am both, I have to be creative to balance the two in a manner that is healthy for me and my profession.
To me, being creative means working with something you are passionate about and growing it. One day as I was reaching for a good book I thought, "We need a fabulous event for writers in Eugene". Without writers, my passion for great literature would be stymied. I am not discounting any local events, but none of them are multi-day, and I knew that I wanted to see something larger. So, I put on my sales manager's hat and researched our local authors: who was published, how published, what genre, and what are they are involved in within our community. Then, I made a cold call to the local author that I thought was best suited and explained who I am and what I hoped to do. We met over coffee to talk about my vision and why I had reached out to her as well as her passion for writing.  Long story short: Wordcrafters in Eugene originated from that meeting.
Wordcrafters in Eugene is a 501(c)(3) entity that brings together writers and readers to strengthen their craft and share their knowledge with each other and future generations. They have planned their first annual multi-day conference (just 100 days from now), have a preconference event, and have signed a contract for their second annual conference. Wordcrafters in Eugene also has contracts for four weekend seminars to be conducted between the two conferences. To date, they have received three grants and are now reaching out to the local elementary, middle and high schools to work with young writers. They are getting to the students who still believe that they are creative.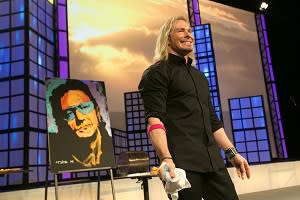 The plans for the future of this organization are increasing, and I watch them with awe and amazement. The ember that began as a passion of mine has turned into a fire that is growing in a well-orchestrated manner.
Best-selling author and speaker Erik Wahl says that as adults we believe that we are not creative, but as children we know we are creative. His creative talents were shelved for 20 years because he believed what he was told - he was not good enough. Now his work is priceless and he speaks to audiences around the U.S. about using their creative talents and skills.
We don't all see tree bark as brown, but we do see the bark. My great niece sees her Thanksgiving turkey decorated with a pink feather boa, ankle bracelets and a University of Oregon emblem on its chest. I love the fact that she sees everyday items so imaginatively.
So let's get creative with your event. Call me and we call talk about your passion for the event, your goals and objectives, and how I can work with you. I won't knit you the latest blingy headband, although I will go with you to shop for it, and I will use my creative skills in connecting you with other people. When we gather people together who are just as excited about your topic as you are and start digging into the details, all kinds of creativity will flow.
Creative, me?  Yes, I AM!